Exclusive Xmas Party & Awards Ceremony
SOCIAL EVENT
Date: December 11, 2021
Time: 6:00 pm
Venue: Diamante blu
If there's one event that everyone at Exclusive Capital was looking forward to this year, it was our Christmas Party & Awards Ceremony.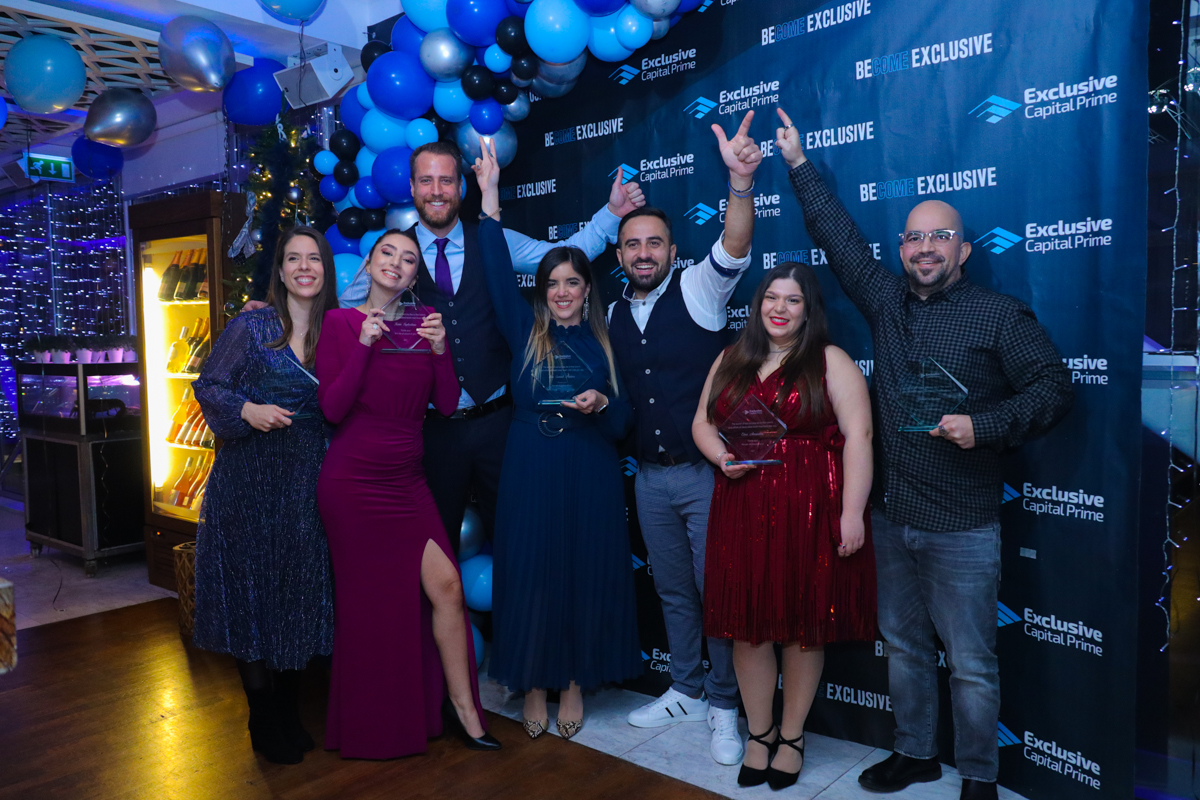 There's something exciting about the whole team getting together in holiday festiveness, looking back on the year and contemplating our achievements, as well as kicking back and enjoying the fun.
On December 11, the Exclusive Capital family celebrated a successful 2021 with great food, thirst-quenching beverages and staff recognition awards.
The party went down a storm, but the evening was also about paying tribute to our team members who went above and beyond in 2021 to fulfill our company's mission.
Although our Awards Ceremony puts the spotlight on just a few, everyone at Exclusive Capital contributes to the company's ever-improving standards of excellence. We cannot be prouder of every single one of our team members who make Exclusive Capital a powerhouse of talent.
Approaching 2022, we feel future-ready and empowered as we look forward to new challenges, bold ideas and exciting opportunities.
Here's to another successful year ahead. The best is yet to come.
Important Information:This communication is marketing material. The views and opinions contained herein are those of the author(s) on this page, and may not necessarily represent views expressed or reflected in other Exclusive Capital communications, strategies or funds. This material is intended to be for information purposes only and is not intended as promotional material in any respect. The material is not intended as an offer or solicitation for the purchase or sale of any financial instrument.