Exclusive Capital Introduces Fractional Stock Trading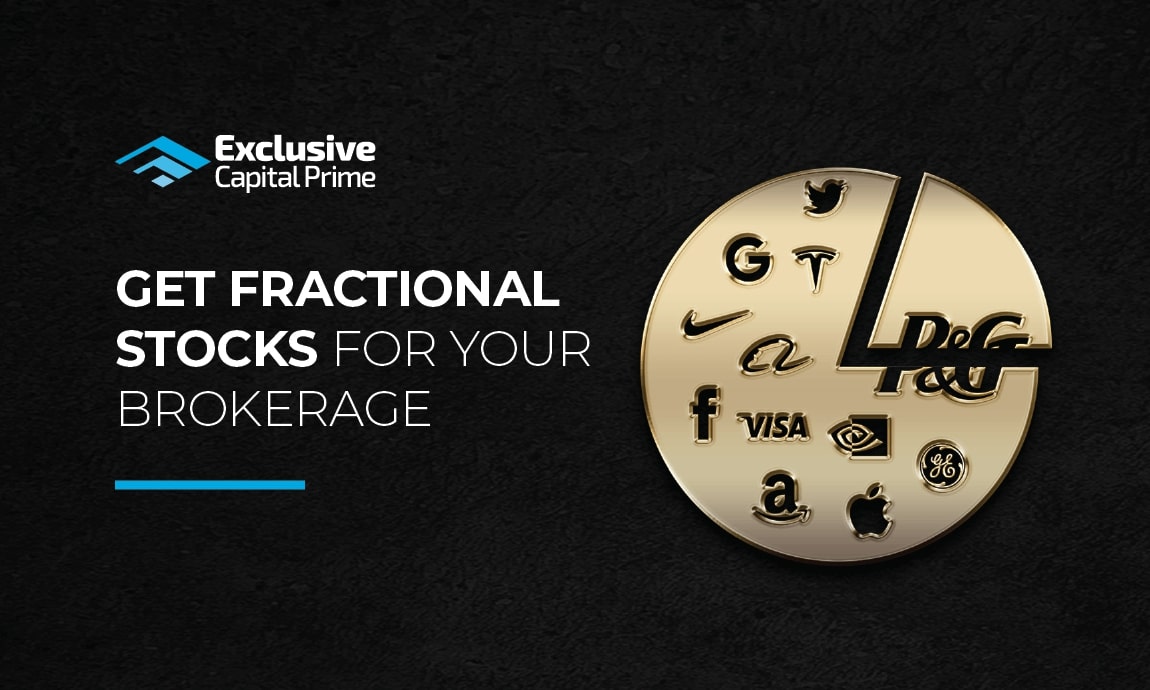 As a part of our renowned prime brokerage services, Exclusive Capital introduces Fractional Stock Trading.
The innovative fractional stock offering allows investors to buy and access stocks of more than 5,000 companies worldwide. These include some of the most desirable and large-cap stocks in the world, such as Tesla, Apple, Bank of America, Porsche, L'Oreal, BNP Paribas, and many more.
This will help individuals benefit from the stock market while also increasing and diversifying their overall trading strategies and portfolios for a safer, smarter investing future.
Despite massive gains in accessibility in recent years, many traders still see investing as an elitist world where the only people who stand to gain are those who already have extensive assets to play with. The additional offering of fractional stocks to financial institutions has been a significant game changer, within the industry.
Commenting on the new offering, Chief Product Officer George Hadjinicodemou mentions: "The fractional shares offering is the latest in a long line of innovations by Exclusive Capital, all designed to help more people realize the benefits of investment and effectively work towards achieving sustainable growth. We are excited to welcome a new generation of investors into the dynamic and highly fulfilling world of financial markets."
Important Information: This communication is marketing material. The views and opinions contained herein are those of the author(s) on this page, and may not necessarily represent views expressed or reflected in other Exclusive Capital communications, strategies or funds. This material is intended to be for information purposes only and is not intended as promotional material in any respect. The material is not intended as an offer or solicitation for the purchase or sale of any financial instrument.