Sponsoring the fundraising event "Christmas Village EpiDrasi 2022"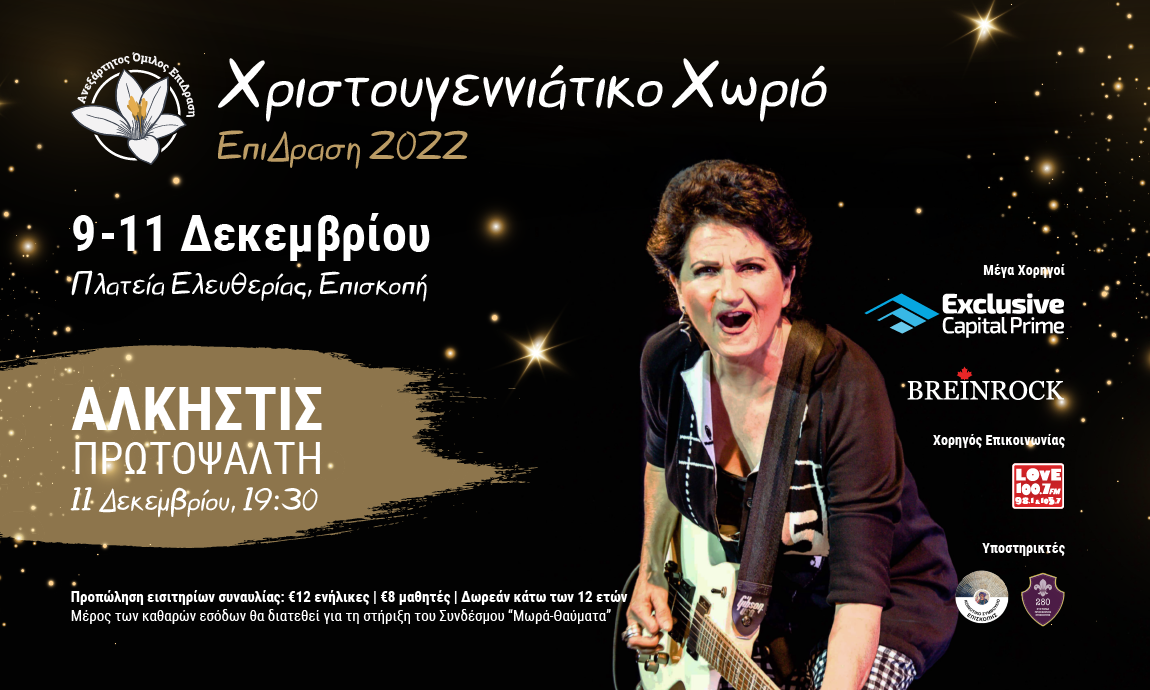 At Exclusive Capital, our commitment to good social influencing is the driving force behind our Corporate Social Responsibility and informs everything we do - from how we invest in our clients and partners to how we invest in our people and communities. Through a series of effective CSR programs, initiatives, philanthropy, and volunteer efforts, we seek to benefit society and make a positive impact by supporting causes and organizations that address the most pressing issues facing our community.
In this regard, it was our immense pleasure to sponsor the charity Christmas Village which took place from the 9th to the 11th of December 2022, in Eleftherias Square, Episkopi, Limassol.
The event was organized and hosted by the charity organization "Epidrasi" to raise funds for the support of the non-governmental charitable organization "Baby Miracles" (Mora Thavmata), a member of the European Federation for the Care of Newborn Infants (EFCNI) (European Foundation for the Care of Newborn Infants).
The magic of Christmas was all around, with hundreds of people spreading the holiday spirit of kindness in a festive atmosphere full of delicious food, feel-good music and exciting games and activities for children.
The event's highlight was the concert with a performance by the famous Greek singer, Alkistis Protopsalti, who entertained the crowd on the last night, a wonderful evening full of music and love.
We are thrilled and humbled that our dedication to community engagement and corporate citizenship is gaining so much broad support. The wonderful people of Cyprus embracing good causes with love and willingness to positively impact society motivate and inspire us to continue our philanthropical work and give back to our communities.
Important Information: This communication is marketing material. The views and opinions contained herein are those of the author(s) on this page, and may not necessarily represent views expressed or reflected in other Exclusive Capital communications, strategies or funds. This material is intended to be for information purposes only and is not intended as promotional material in any respect. The material is not intended as an offer or solicitation for the purchase or sale of any financial instrument.