Sponsoring the grand opening of Erimi Community Center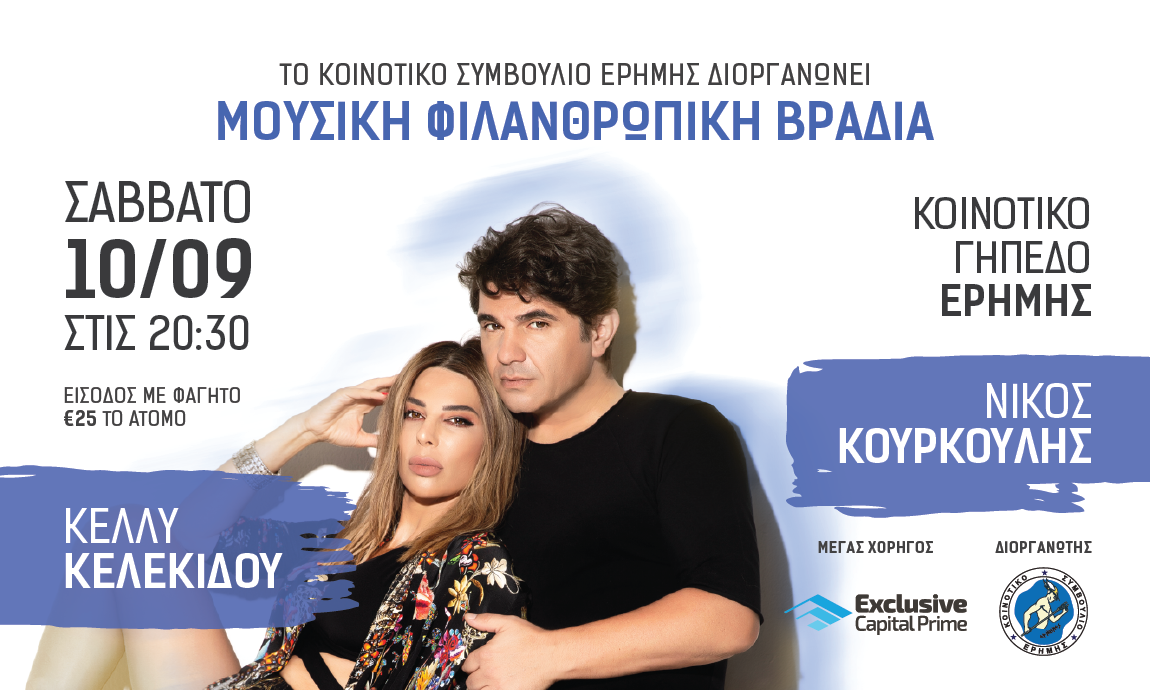 At Exclusive Capital, we are thrilled and honoured to be sponsoring the fundraising concert organized by Erimi Community Council for the grand opening of Erimi Community Centre.
The event will take place at Erimi Community Stadium on Saturday, September 10, at 20:30 under the auspices of the Minister of Transport, Communications and Works, Mr. Yannis Karousos. It will be followed by a fantastic concert in the Erimi Community Stadium with performances by the famous Greek singers Nikos Kourkoulis and Kelly Kelekidou.
Tickets are available on SoldOut Tickets bit.ly/3JCVbIo
Important Information: This communication is marketing material. The views and opinions contained herein are those of the author(s) on this page, and may not necessarily represent views expressed or reflected in other Exclusive Capital communications, strategies or funds. This material is intended to be for information purposes only and is not intended as promotional material in any respect. The material is not intended as an offer or solicitation for the purchase or sale of any financial instrument.