Vrasidas Neofytou analysis on the phenomenal rise of Tesla, Elon Musk, and Electric Vehicles featured in "Economy Today" February's issue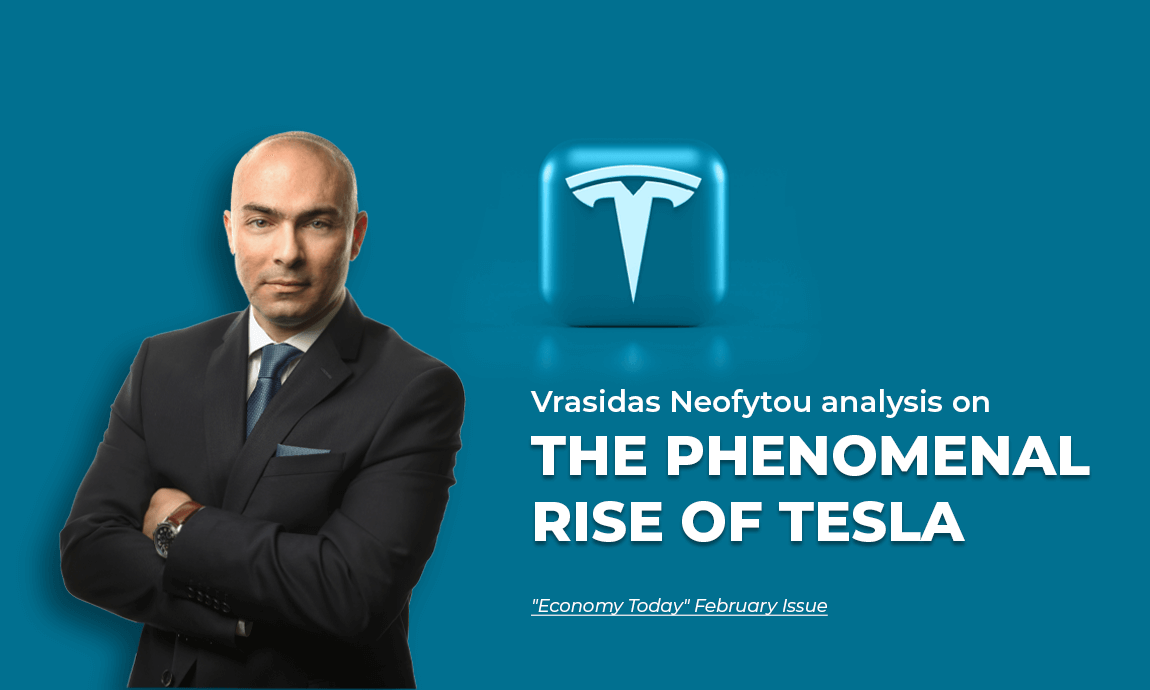 The electric vehicle maker Tesla and its charismatic CEO Elon Musk have shifted the 100-year diesel-fuelled traditional global auto industry towards electrification.
Tesla has become the world's largest automaker with market capitalization of $800 billion, after its shares skyrocketed by 800% in 2020, making its founder and CEO Elon Musk the world's richest man in 2021.
Electric Vehicle penetration of total passenger car sales measured less than 5% in 2020, are expected to rise at 20% in 2025 and more than 50% by 2040, as many countries would ban or limit the sale of all fossil fuel-burning vehicles until then.
Read our Head of Investment Research Vrasidas Neofytou detailed analysis on the hot topic in "Economy Today" magazines February's issue*.
*Article available in Greek (page 8-13).
Important Information: This communication is marketing material. The views and opinions contained herein are those of the author(s) on this page, and may not necessarily represent views expressed or reflected in other Exclusive Capital communications, strategies or funds. This material is intended to be for information purposes only and is not intended as promotional material in any respect. The material is not intended as an offer or solicitation for the purchase or sale of any financial instrument.