Vrasidas Neofytou analysis on the crash of the Bitcoin featured in "Economy Today" June's issue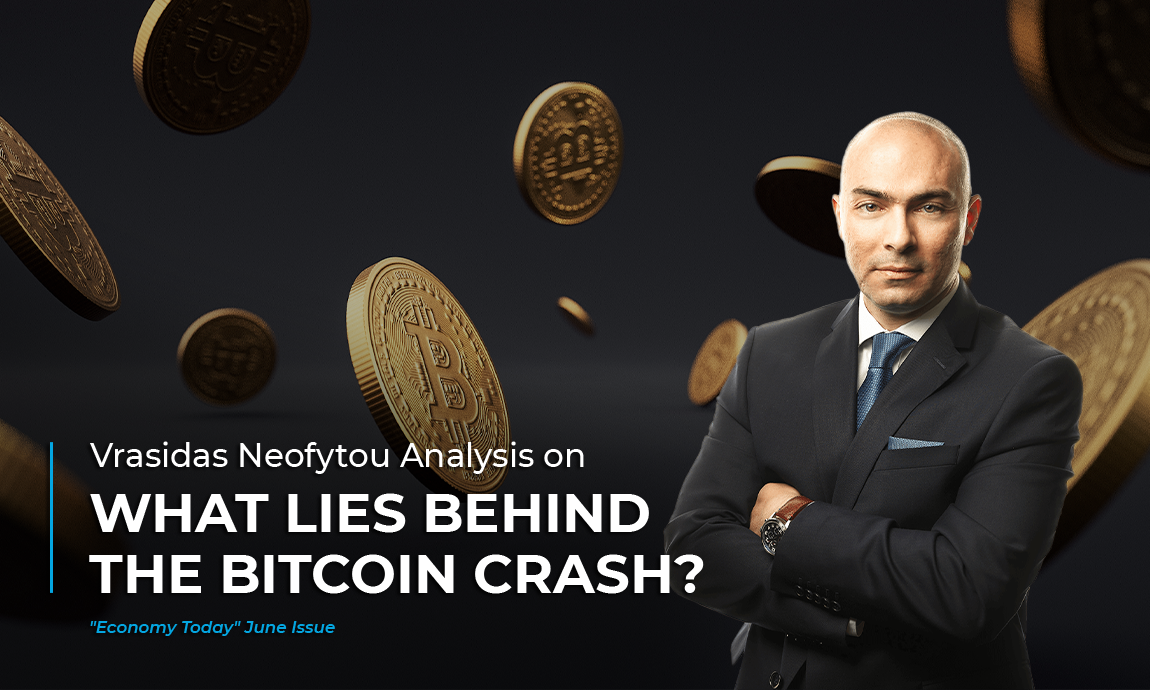 A series of negative market catalysts caused a major sell-off in the cryptocurrency markets in May, with Bitcoin plunging up to 50% from a record high of $65,000 hit on April 14.
The wild volatility in the values of Bitcoin, Ethereum, and Dogecoin has raised concerns among investors as to whether digital currencies could be considered as a store of value and whether they could replace gold and fiat currencies in investors portfolios.
Read our Head of Investment Research Vrasidas Neofytou detailed analysis on the hot topic in "Economy Today" magazines June's issue*.
*Article available in Greek (page 12-17).
Important Information: This communication is marketing material. The views and opinions contained herein are those of the author(s) on this page, and may not necessarily represent views expressed or reflected in other Exclusive Capital communications, strategies or funds. This material is intended to be for information purposes only and is not intended as promotional material in any respect. The material is not intended as an offer or solicitation for the purchase or sale of any financial instrument.