Belarus threatens to shut EU gas flow amid border crisis with Poland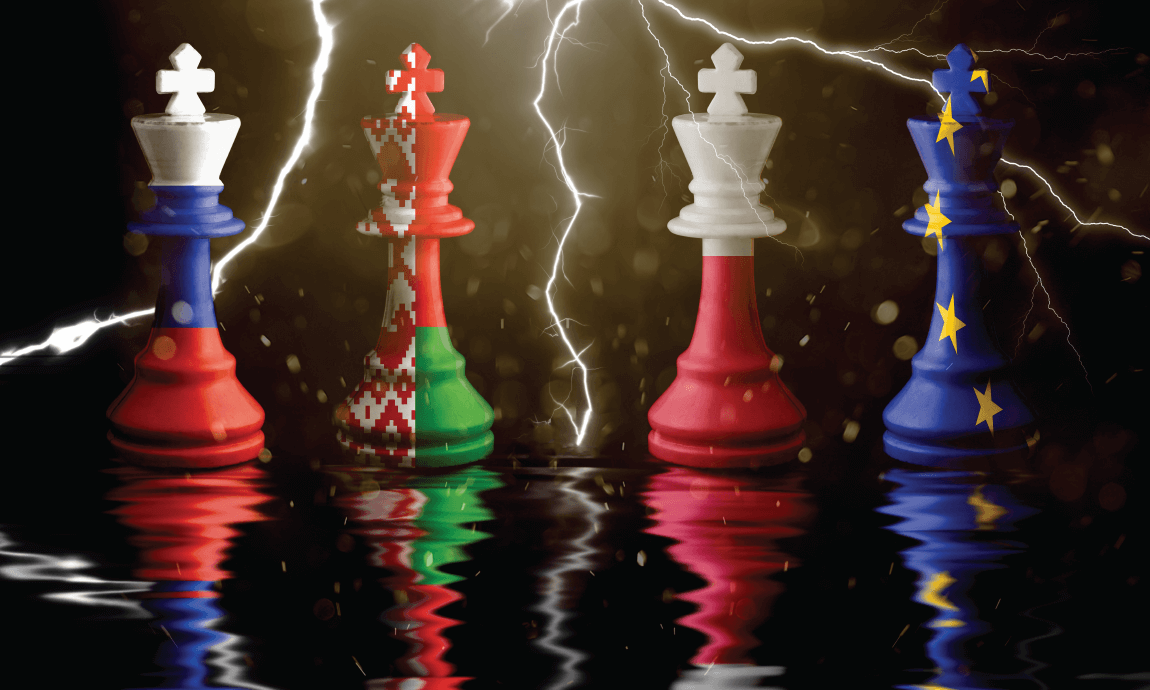 The isolated and authoritarian Belarusian President Alexander Lukashenko has threatened Europe to close the taps of a key Russian natural gas pipeline crossing his country, as a retaliation against any new EU or U.S. sanctions following the escalation of a border migration-led crisis with Poland and EU.
Market Reaction:
Energy traders pushed higher the European gas and power prices following Lukashenko's threat to cut gas deliveries to the continent since Europe has been already facing a shortage of Russian gas supplies.
The Dutch Title Transfer Facility (TTF), the European benchmark gas futures price, for December delivery rebounded from the monthly low of €65 per megawatt-hour (Mwh) to €80/Mwh after the threat.
The rally in European gas price lifted the price of LNG in Asia as well amid undersupplied conditions and robust global demand ahead of the winter months in North Hemisphere.
The Platts Japan-Korea-Marker (JKM) – the benchmark for spot LNG in Asia – for delivery in December rallied to as high as $38 per Million British thermal unit (MMBtu), up from $30/MMBtu at the beginning of last week.
What is the Yamal-Europe gas pipeline?
The 4,107km-long Yamal-Europe gas pipeline is owned by Russia's state gas company Gazprom, and it is a natural gas distribution system that is running across four countries including Russia, Belarus, Poland, and Germany.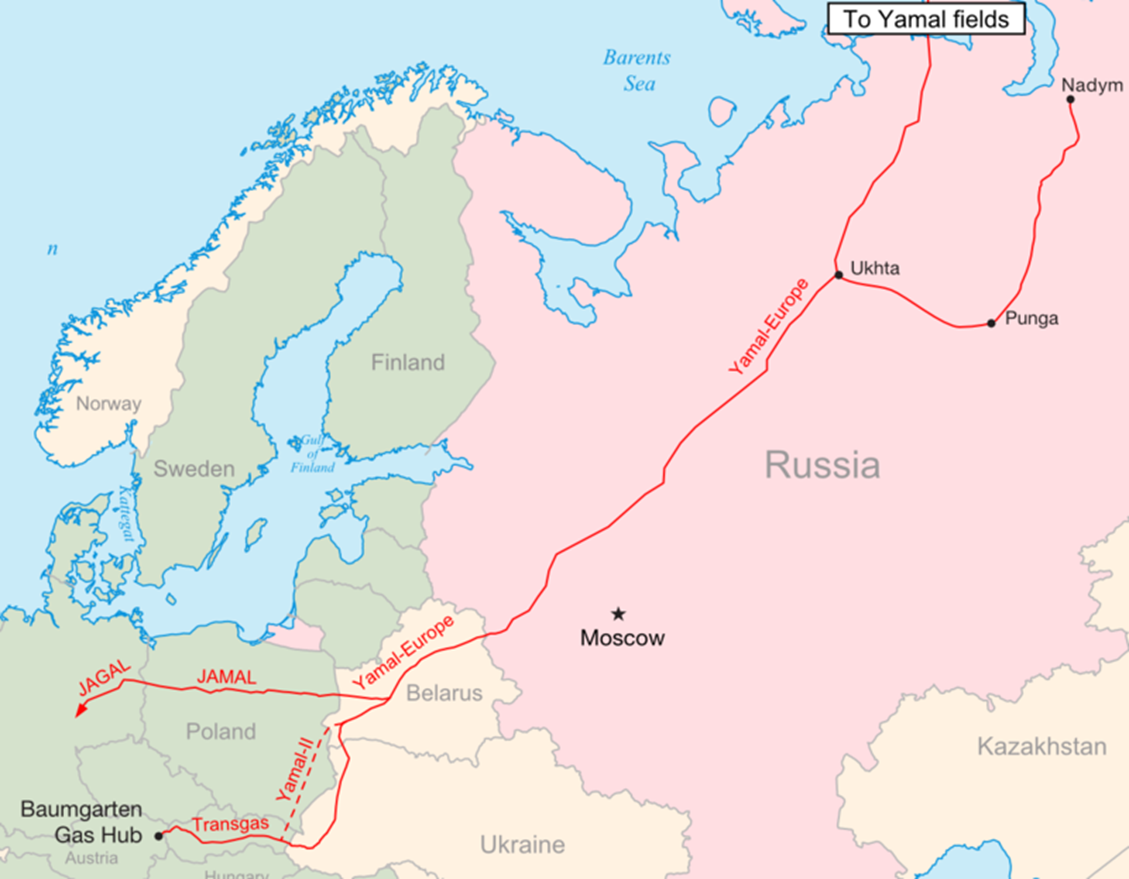 The pipeline, which was constructed in 2006, has been a key supply route since it can carry 33 billion cubic metres a year or about 20% of Russian natural gas flows to Europe.
EU accused Belarus of weaponizing migration:
Tensions between the EU and Belarus have been escalating in recent months, with the EU accusing Russia-backed Lukashenko of intentionally sending thousands of migrants over the borders of Poland and Lithuania in response to sanctions imposed by the EU.
The most recent conflicts are taking place in Polish borders when local police and soldiers block thousands of migrants mostly from countries of Africa, the Middle East, and Central Asia such as Syria, Afghanistan to cross towards the EU.
The EU, which has repeatedly sanctioned Belarus for human rights abuses, accuses Minsk of luring migrants from war-torn and poor countries and then pushing them to cross into Poland to try to spread violent chaos on the EU's eastern border.
New sanctions:
The bloc's 27 ambassadors agreed this constituted a legal basis for further sanctions, which could come as early as next week and target some 30 individuals and entities including the Belarusian foreign minister and the national airline who facilitate human trafficking towards Minsk and then the EU-Belarus border.
Putin- Lukashenko stance:
Lukashenko and Russian President Vladimir Putin have blamed the EU for imposing sanctions in Belarus over the migration crisis, accusing them of failing to live up to their humanitarian ideals and trying to press Belarus with plans to close part of the frontier.
Russia took the rare step of dispatching two nuclear-capable strategic Tupolev Tu-22M3 bombers to patrol Belarusian airspace in a show of support for its close ally last week.
Analysts expect that any new sanction will drive Belarus further into isolation, leaving Putin and Russia as Lukashenko's only real lifeline.
Important Information: This communication is marketing material. The views and opinions contained herein are those of the author(s) on this page, and may not necessarily represent views expressed or reflected in other Exclusive Capital communications, strategies or funds. This material is intended to be for information purposes only and is not intended as promotional material in any respect. The material is not intended as an offer or solicitation for the purchase or sale of any financial instrument.