Hang Seng tumbles 5% after a recent Covid wave in China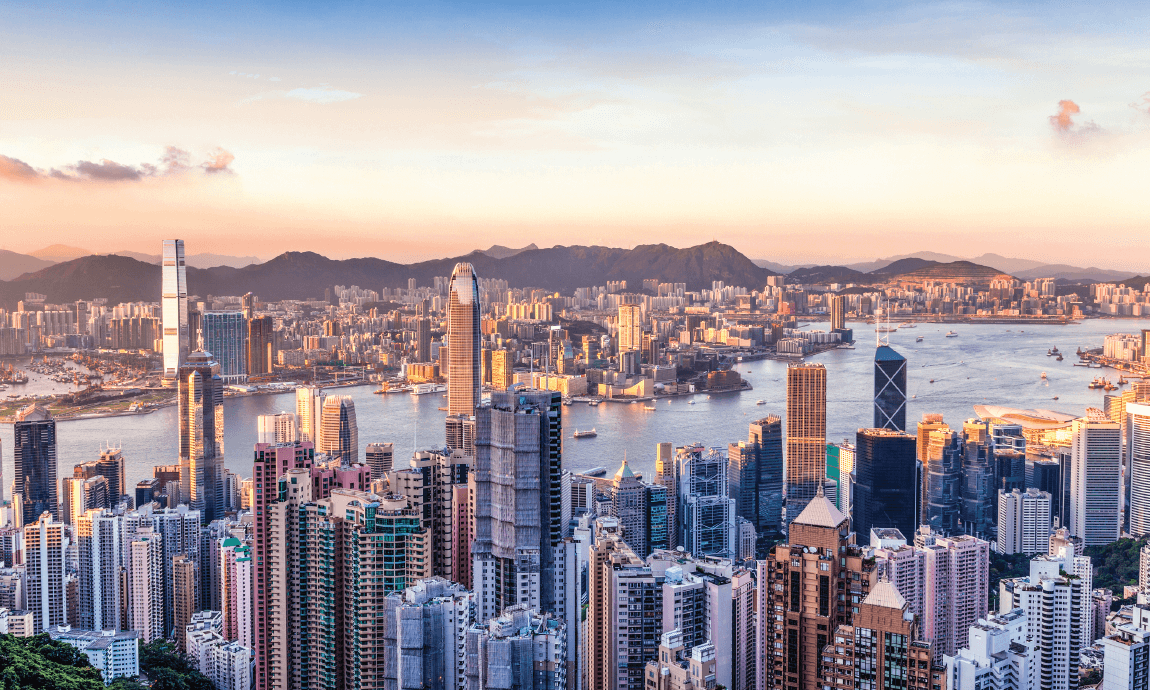 Hong Kong's Hang Seng index dropped to as much as 5% on Monday morning as China is seeing its worst COVID outbreak in more than two years, with major cities falling back into lockdowns, whilst other cities are also seeing tougher social restrictions.
Investors are concerned that China's economic growth may be harmed because of the recent Covid wave, which caused the Chinese government to enforce complete or partial lockdowns in the country's economically prosperous southern provinces.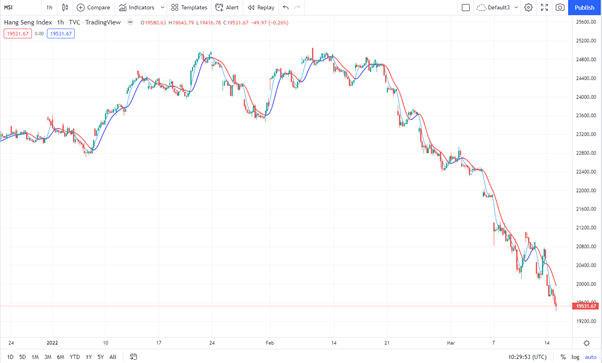 Hang Seng index, 1-hour chart
As a result, equity traders liquidated Chinese assets, with the Hang Seng Index falling 5% to 19,531, a total loss of 15% since last week, the Shanghai Composite Index falling 2.5 percent to 3,223 and the CSI300 index falling 3% to 4,174.
Worst Covid outbreak in two years: "Zero-Covid" stance by government
China is experiencing the largest Covid outbreak since the end of nationwide lockdown in March 2020, with over 1,800 new confirmed coronavirus cases reported on Sunday, March 13, the highest daily figure in two years and more than triple the number reported on Saturday.
In keeping with Beijing's zero-tolerance policy of eliminating transmission as rapidly as possible, the southern tech hub Shenzhen and the north-eastern province Jilin have imposed targeted lockdowns, conducted mass testing, and suspended public transportation.
Shenzhen, often known as China's Silicon Valley, connects Hong Kong's economic centre to China's mainland, with a population of over 17 million people.
As a result, the city has become one of the most important manufacturing centers in the world, particularly for electronics, and it has the 4th world's largest container port.
Finally, China is the world's largest crude oil and other commodities importer and the growing COVID cases in the country will raise concerns over demand for those commodities, coupled with worries over supply chain disruptions.
Important Information: This communication is marketing material. The views and opinions contained herein are those of the author(s) on this page, and may not necessarily represent views expressed or reflected in other Exclusive Capital communications, strategies or funds. This material is intended to be for information purposes only and is not intended as promotional material in any respect. The material is not intended as an offer or solicitation for the purchase or sale of any financial instrument.