Bitcoin plunged 19% over AML rumours and bans in Turkey, while Dogecoin rallies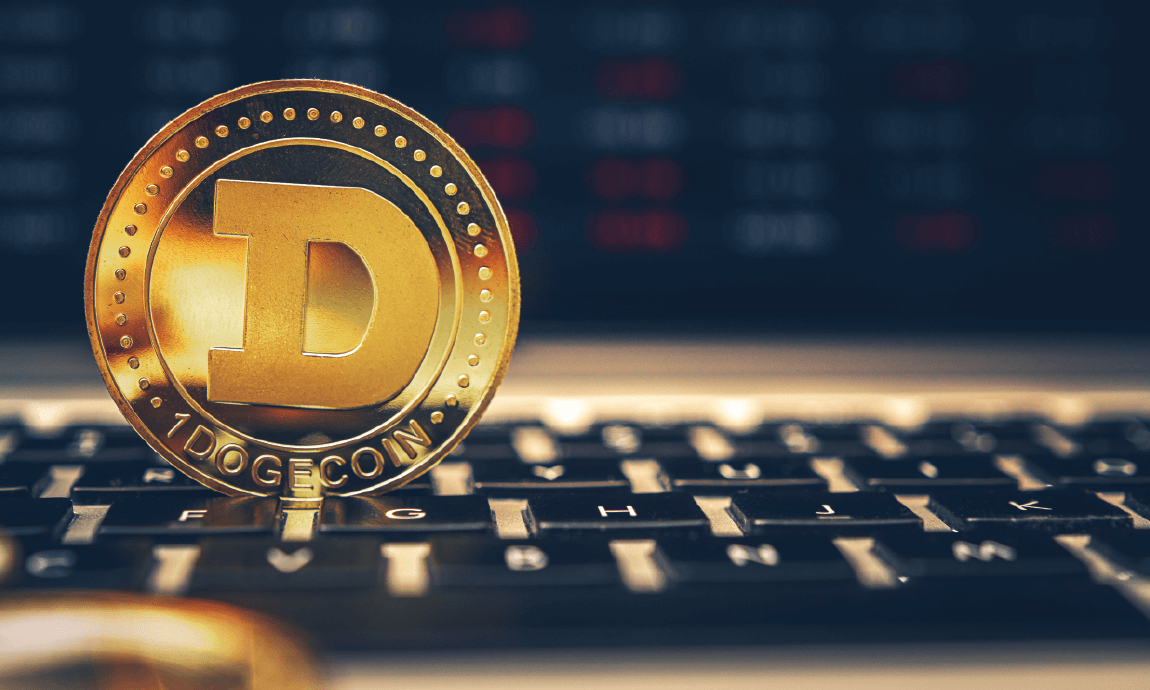 The entire decentralized digital currency market hit hard over the weekend, driven by an unconfirmed Twitter report that the US Treasury Department could crackdown on money laundering using cryptocurrencies. Hence, some investors might have sold on the news of a power outage in China, and after the Turkish central bank banned the usage of cryptocurrencies in the country.
Bitcoin, the world's largest digital currency dropped as much as 19% to $51.700 on Sunday morning, losing more than $10.000 in just an hour before bounced back near $57.000. Overall, Bitcoin has lost 12% since it topped at $65.000 on April 14, driven by the excitement surrounding Coinbase's public listing in Nasdaq.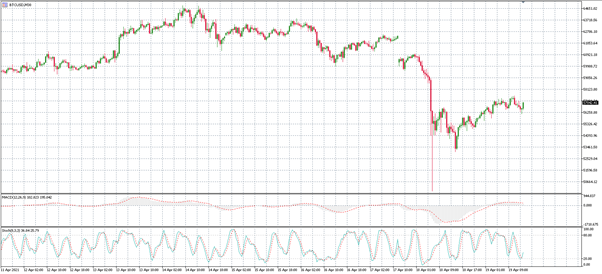 A similar picture in the Ethereum, the second-largest crypto asset, which also lost 18% to $2.000 during the intense sell-off, before pared losses stabilizing above $2.200.
The unexpected market sell-off triggered several margin calls on long leveraged positions in the crypto assets during Sunday's trading session. Analysts assume that almost 1 million traders' positions worth nearly $10 billion were forced to liquidate during the weekend, with 1/5 of them in just an hour alone.

Unconfirmed twitter report:
The crypto market crash was triggered by an unconfirmed report in Twitter from a supposedly credible source, claiming that the U.S. Treasury Department could be looking to crack down on financial institutions for money laundering using cryptocurrencies.
However, cryptos paired losses immediately as there was no confirmation on the underlining Twitter report from either US Treasury Department or any other media.

Power outages in China:
Another bearish headline was the report over a blackout in China's Xinjiang region, which reportedly powers a lot of bitcoin mining. The power outage reminds a fundamental weakness of the crypto ecosystem that even though the cryptocurrency network is decentralized the mining of it is not.

Turkey bans cryptos:
Investors might have reduced some long positions in the crypto assets after the Turkish central bank banned the usage of cryptocurrencies in the country last Friday.
According to the central bank's official announcement, the ban is due to several reasons including the lack of supervision mechanisms, central authority, and stability. Investors in Turkey should stop using crypto assets in payments, the provision of payment services, and electronic money issuance.
This ban will halt the increasing usage of crypto in the country. The decision will severely affect Turkey's crypto market that gained traction as Turkish investors joined in the global crypto rally.

Dogecoin rally:
Despite the sudden downside pressure in the crypto market, Dogecoin continues its crazy upward trend, skyrocketing from $0.06 to $0.42 in just a week!!!! while its market cap topped near $53 billion.
Dogecoin was originally founded as a joke based on the 2013 "Doge" meme, at the time which involved a Shiba Inu dog, and it has found backers among the crypto investors.
Founding support from well-known investors such as Mark Cuban and Tesla's CEO Elon Musk, the "Doge" has soared 80x in 2021 so far, and more than 160x since the beginning of 2020, while some of its early investors have become millionaires in a time of just a few weeks!!!
However, the rise of such a virtual coin without main usage, programmers, and backed technology has fuelled concerns of a bubble in the crypto market.
Important Information: This communication is marketing material. The views and opinions contained herein are those of the author(s) on this page, and may not necessarily represent views expressed or reflected in other Exclusive Capital communications, strategies or funds. This material is intended to be for information purposes only and is not intended as promotional material in any respect. The material is not intended as an offer or solicitation for the purchase or sale of any financial instrument.