Brent crude falls below $90/b on China Covid worries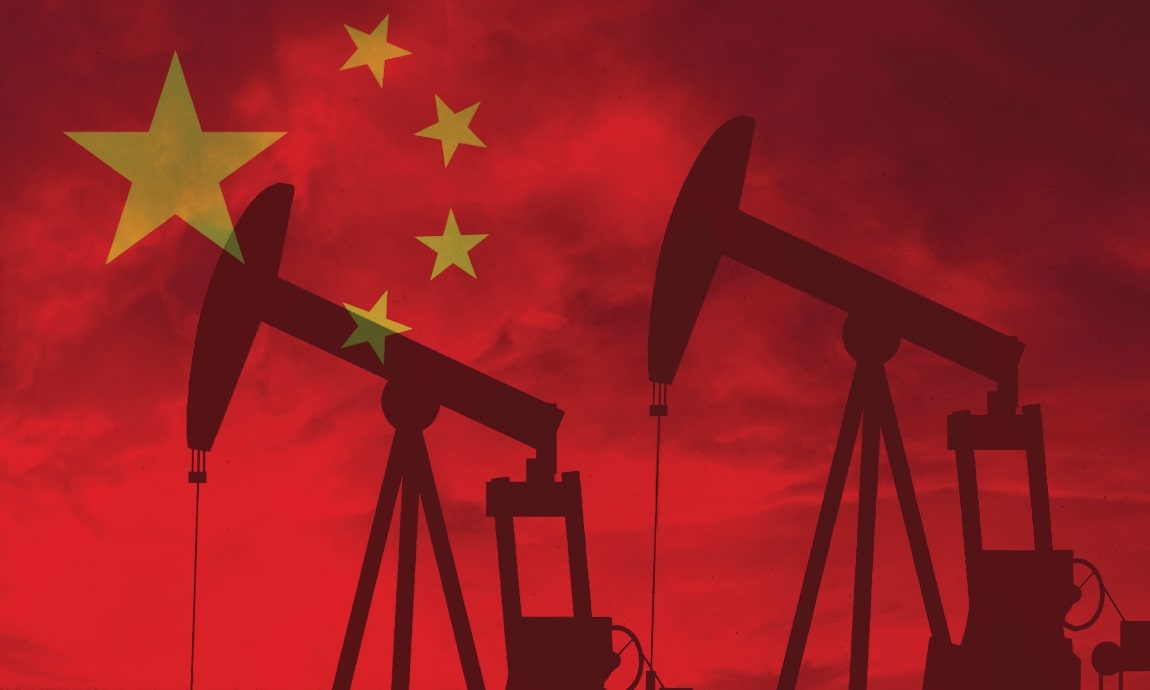 Both Brent and WTI crude prices sank below the critical support levels of $90/b and $82/b respectively on Friday's morning session, ahead of heavy weekly losses on the prospect of weaker fuel demand from top oil importer China amid rising COVID-19 cases, despite the production cuts from OPEC, and looming EU bans on Russian oil.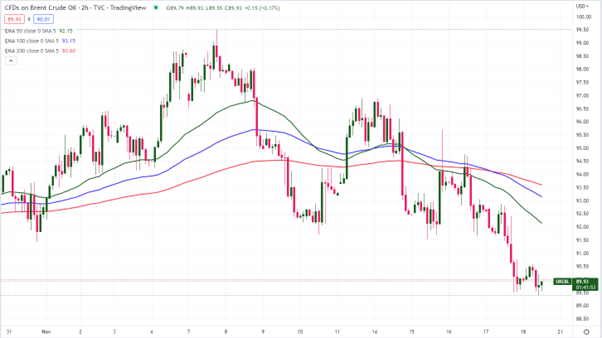 Brent crude, 2-hour chart
Brent, the international benchmark for crude oil is down nearly 7% this week so far, falling as low as $89,40/b on Friday morning for the first time since mid-October. In comparison, the U.S-based WTI crude fell more than 8% so far to $81,50/b, as investors worry that potential fresh lockdowns in China to curb a surge in COVID cases could squeeze fuel demand.
According to the National Health Commission, China reported 25,353 new COVID-19 infections on Nov. 17 up from 23,276 new cases a day earlier, hitting their highest level since April, with energy traders focusing on the recent Covid outbreak in the economic hub of Guangzhou in southern China.
While the number of 23k cases is a fraction of China's 1.5 billion population, it is large enough to trigger worries over new restrictions under the country's strict zero-COVID policy, sapping demand for crude oil.
The sentiment worsened at the beginning of the week after the Organization of Petroleum Exporting Countries (OPEC) trimmed its demand forecast for 2022 and 2023, citing increased headwinds from high inflation and rising interest rates.
Not even the massive 2 million barrels per day production cut from the OPEC+ alliance announced in October nor the coming European Union's ban on Russian crude looming on Dec. 5 had saved the crude oil prices from falling to the current levels of $90/b range, losing nearly 10% since the beginning of November, and more than 30% since topping in March after Russia invasion of Ukraine.
The crude prices have been trading in a downward momentum since hitting March's highs of $140/b on concerns over the deteriorating global economic outlook and lower petroleum demand growth driven by the energy crisis, record-high inflation data, rising interest rates, and fresh Covid-led lockdowns in China.
Important Information: This communication is marketing material. The views and opinions contained herein are those of the author(s) on this page, and may not necessarily represent views expressed or reflected in other Exclusive Capital communications, strategies or funds. This material is intended to be for information purposes only and is not intended as promotional material in any respect. The material is not intended as an offer or solicitation for the purchase or sale of any financial instrument.