Brent crude oil hit a 10-month high of $95 on tight supplies and solid demand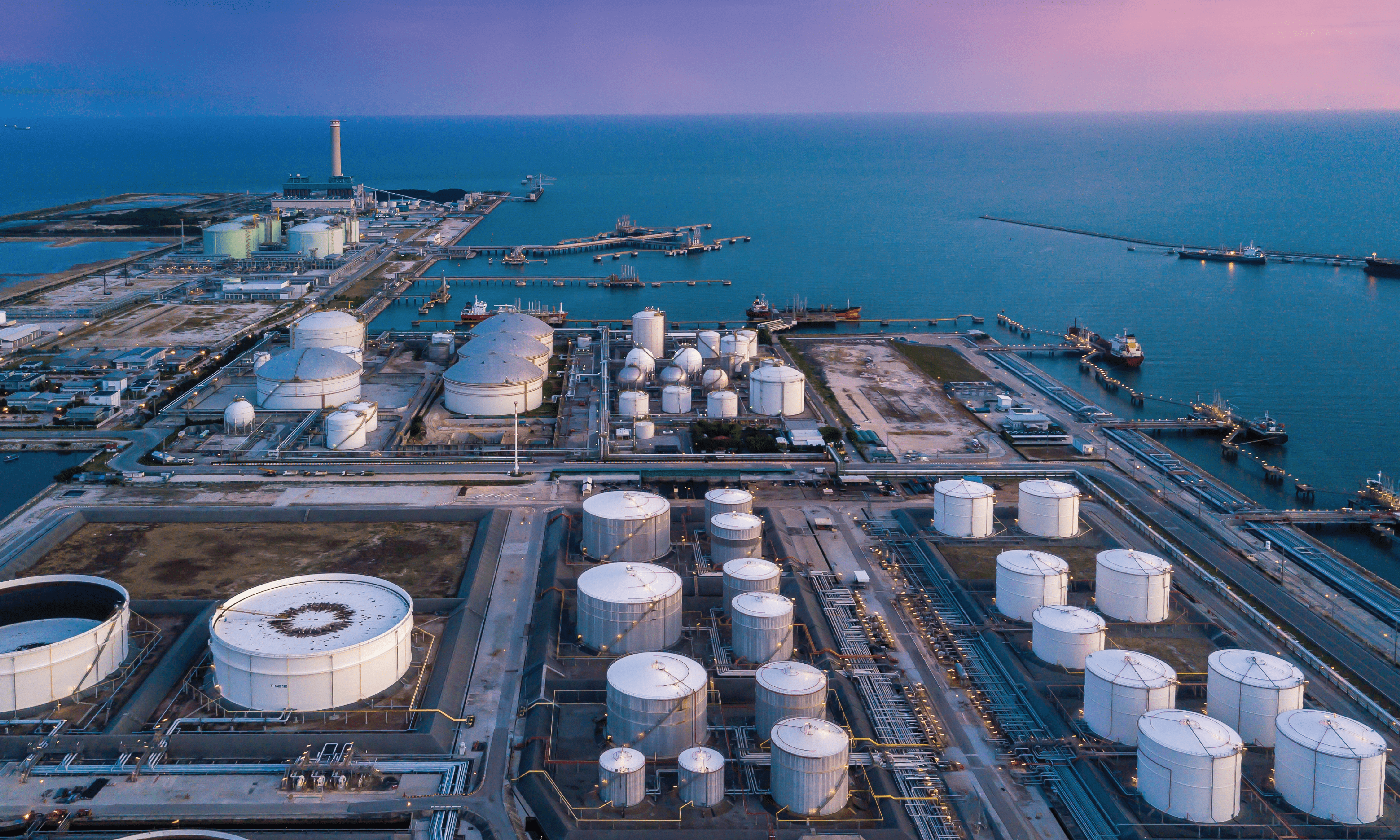 OPEC+ production cuts, low global oil inventories, and the surging global petroleum demand have helped the Brent crude oil prices to climb as high as $95/b, while the U.S.-based WTI is trading above the $91/b level for the first time since early-November 2022.
The tightening of global oil supplies after Saudi Arabia and Russia extended their 1.3 million bpd voluntary cuts until the end of 2023, has caused both Brent and WTI oil prices to continue rallying into September.
Hence, they are on track for their biggest quarterly increase since Russia's invasion of Ukraine in the first quarter of 2022 (February 24, 2022).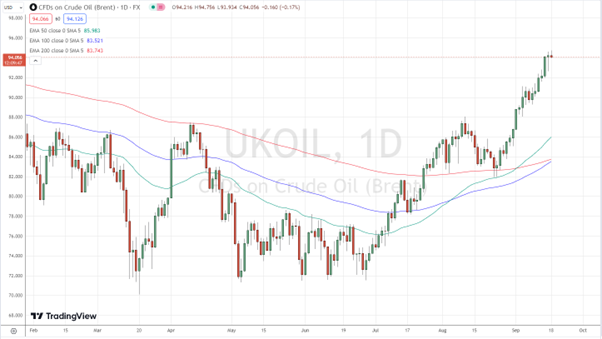 Brent crude, Daily chart
Brent and WTI have gained almost 27% since bottoming at around $72/b and $66/b respectively in June, and they are up nearly 15% in 2023 so far, driven by the OPEC+ supplies cuts and the resilient global economy despite the surging interest rates.
Investors have turned bullish on crude oil prices as they expect that the ongoing voluntary supply cuts from the OPEC+ alliance could push the global energy market into a 2 million barrels per day (bpd) deficit in Q4, 2023, and a subsequent drawdown in the global crude oil inventories.
Strong petroleum demand:
Supporting the oil rally above the $90/b level, both the International Energy Agency and the Organization of the Petroleum Exporting Countries (OPEC) have predicted that the global oil demand growth is on track to hit 2.2-2.3 million bpd this year, and 2.4 million bpd in 2024. https://rb.gy/ls5h9
The IEA forecasted in its Oil Market Report-August 2023, that the world oil demand is scaling record highs, boosted by strong summer air travel, increased oil use in power generation, and the surging Chinese petrochemical activity. Global oil demand is set to expand by 2.2 mb/d to 102.2 mb/d in 2023, with China accounting for more than 70% of growth. https://www.iea.org/reports/oil-market-report-august-2023
The demand outlook for China (the 2nd largest economy and oil importer-consumer) is becoming increasingly positive due to government stimulus to support the struggling economy, in addition to ramping up demand from the Chinese refineries due to solid export margins, and the lifting of pandemic lockdowns.
Important Information: This communication is marketing material. The views and opinions contained herein are those of the author(s) on this page, and may not necessarily represent views expressed or reflected in other Exclusive Capital communications, strategies or funds. This material is intended to be for information purposes only and is not intended as promotional material in any respect. The material is not intended as an offer or solicitation for the purchase or sale of any financial instrument.