Brent crude oil jumps above $90 as Russia and Saudi Arabia extend output cuts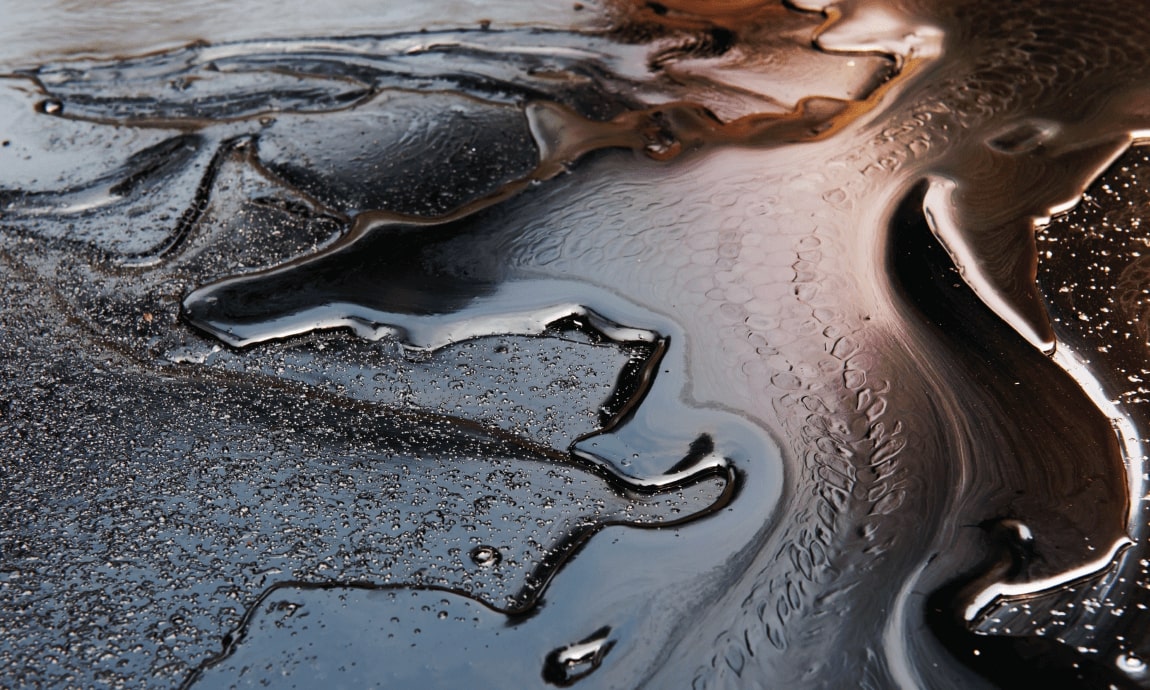 Market participants have turned their attention to the latest energy market moves after OPEC's de facto leader Saudi Arabia and ally Russia extended voluntary crude oil output cuts until the end of 2023, which could significantly tighten the global oil market, lift fuel prices, and add pressure on the inflation worldwide.
Brent crude oil contract ended on Tuesday above the $90 mark for the first time since November 16, 2022, up over 1%, while WTI rose as high as $87/b, also a 10-month high, after Saudi Arabia announced an extension of its production cut of 1 million barrels per day until the end of December, while Russia will reduce its oil exports by 300,000 barrels per day.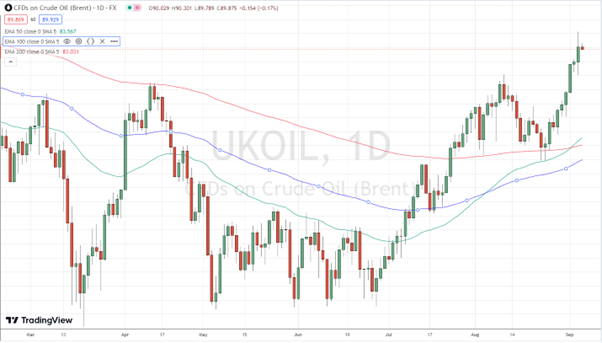 Brent crude, Daily chart
What surprised markets was the fact that analysts were expecting Saudi Arabia and Russia to extend voluntary cuts for another month into the end of October, and not for three months until the end of the year. https://www.investing.com/news/commodities-news/oil-prices-inch-lower-from-2023-highs-opec-cuts-in-focus-3167035?dicbo=v2-Y48D2d1
Both Saudi Arabia and Russia said they would review the supply cuts (a total daily reduction of 1.3 million barrels) monthly and could modify them depending on market conditions.
Saudi started supply cuts in July as necessary to defy market norms and higher oil prices to support its huge gov't budget. The supply cut will hold the Kingdom's output at about 9 million barrels a day (the lowest level in several years) for six months.
The higher oil prices have gained more than 20% since the end of June- together with the strong oil demand could lead to elevated gasoline and electricity prices once again, reviving the energy crisis ahead of the North Hemisphere's winter of 2023.
In this context, the recent strength in energy costs could be a primary obstacle to the world's prominent central bankers (Fed, ECB, and BoE) efforts to push inflation back to 2% and start cutting interest rates before damaging economies and business activity.
Important Information: This communication is marketing material. The views and opinions contained herein are those of the author(s) on this page, and may not necessarily represent views expressed or reflected in other Exclusive Capital communications, strategies or funds. This material is intended to be for information purposes only and is not intended as promotional material in any respect. The material is not intended as an offer or solicitation for the purchase or sale of any financial instrument.