Brent crude tops $117 after the G7 price cap and supply shortages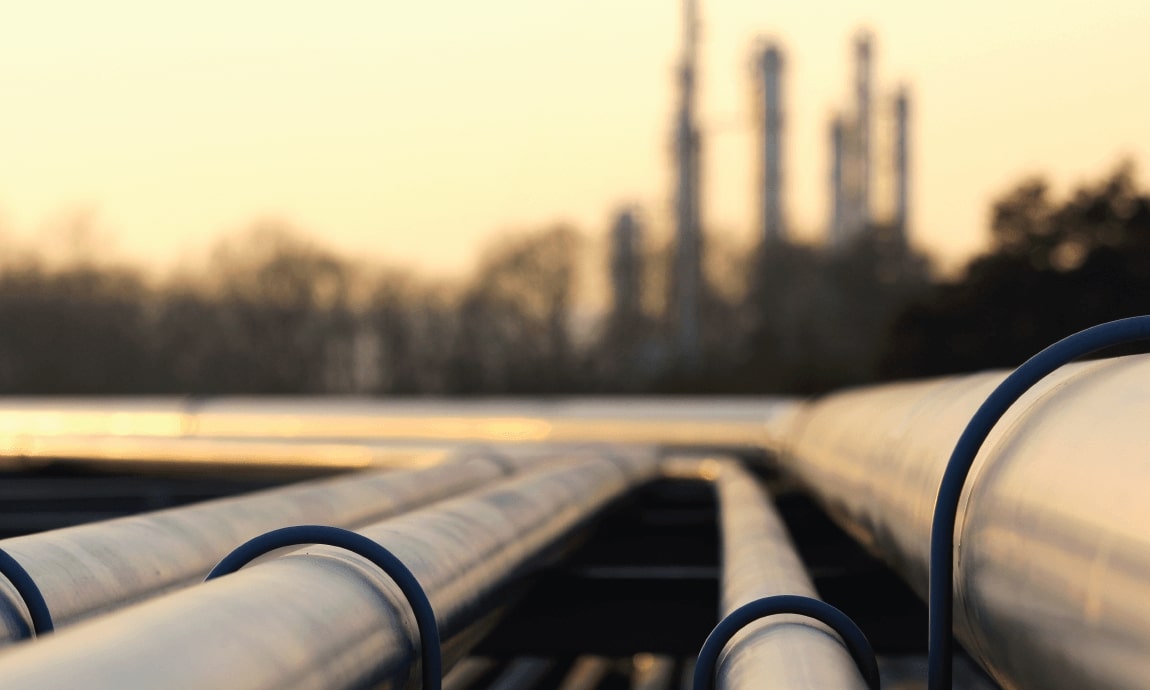 The international oil benchmark Brent bounced to $117/b, and the U.S.-based WTI recovered above $110/b on Tuesday morning, following the decision of the G7 nations to explore a cap to the price of Russian oil which is related to the conflict in Ukraine, together with the production shortages by Libya and Ecuador which could tighten supply further.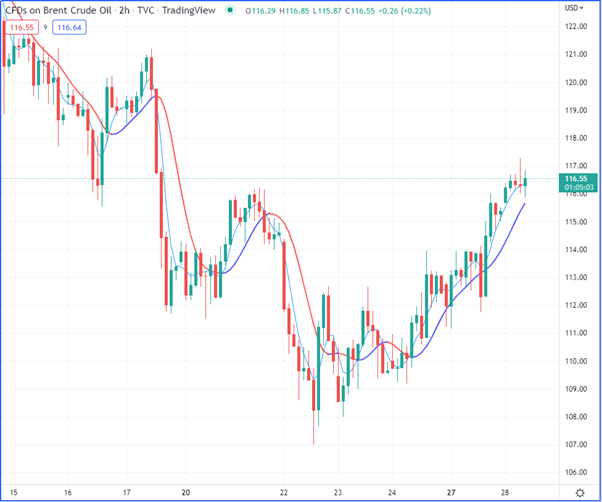 Brent crude, 2-hour chart
Tight supply worries and political unrest outweigh recession fears, helping the Brent and WTI crude oil prices to bounce off last week's lows of $107/b and $101/b respectively hit by worries for lower petroleum demand in case of a global economic slowdown.
G7 price cap proposal:
The price of the Brent contract rose to $117/b on Tuesday after the leaders of the Group of Seven rich nations, including the U.S, France, Germany, UK, Italy, Japan, and Canada promised to tighten the squeeze on Russia's petroleum revenues with new sanctions which could limit Moscow's ability to fund its invasion of Ukraine, that include a plan to cap the price of Russian oil and gas.
The G7 also promised to bring more global supply online from producing countries that have an oil embargo like Iran and Venezuela to lower energy prices to contain inflation ahead of the winter in the Northern Hemisphere.
According to IEA's June monthly report, Russian oil export revenues climbed in May even though sanctions reduced its export volumes, since a $35/b discounted Russian oil and gas find buyers from India and China.
Political unrest adds to supply shortages woes:
Unexpected production disruptions in Ecuador and Libya have given a push on the oil prices lately, deteriorating the undersupplied condition in the physical market.
According to cnbc.com, Libya's National Oil Corp said on Monday it might have to declare force majeure in the Gulf of Sirte area within the next three days unless production and shipping resume at oil terminals there.
On top of that, Ecuador, a former OPEC member which produces around 500k bpd, might suspend oil production completely within 48 hours amid anti-government protests that have seen at least six people die.
OPEC meeting ahead:
OPEC group and its allies including Russia, known as OPEC+, will meet on Thursday and they might decide to stick to a plan for accelerated oil output increases in August.
According to sources quoted by Reuters, OPEC plus is reducing their 2022 market surplus this week from 1.4 million bpd to 1 million bpd.
Important Information: This communication is marketing material. The views and opinions contained herein are those of the author(s) on this page, and may not necessarily represent views expressed or reflected in other Exclusive Capital communications, strategies or funds. This material is intended to be for information purposes only and is not intended as promotional material in any respect. The material is not intended as an offer or solicitation for the purchase or sale of any financial instrument.