Brent falls over 2% to $73/b on deteriorating economic and demand outlook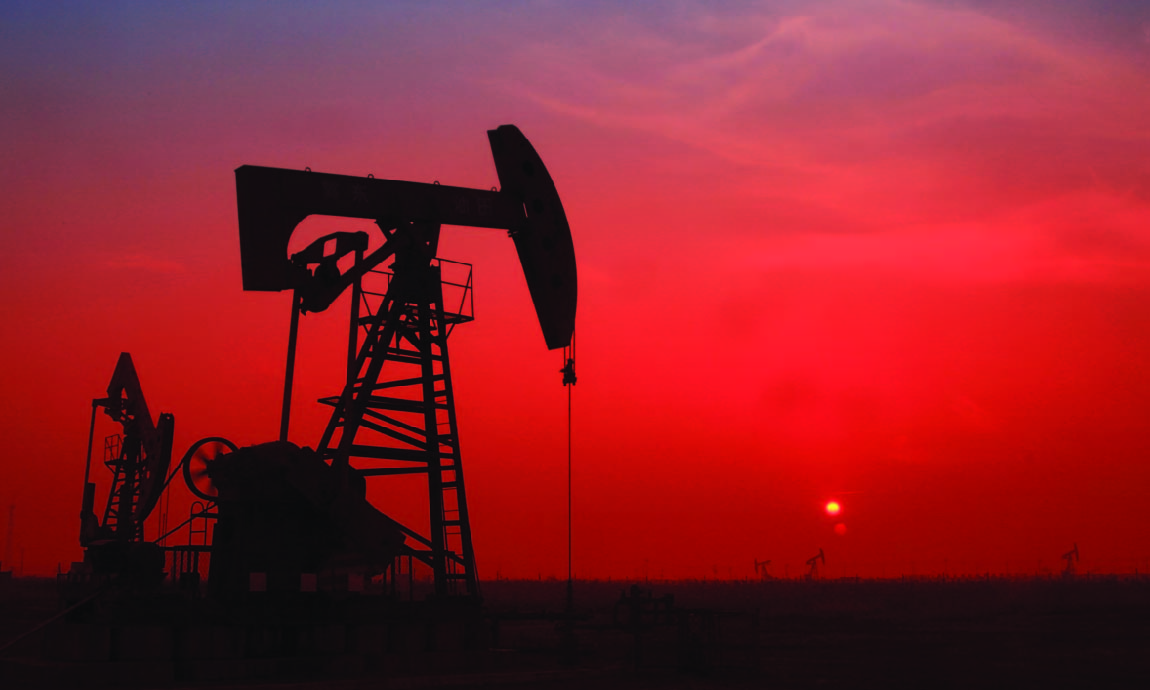 Both crude oil contracts started the new week on left footing by retreating over 2% from Friday's closing, with the price of the international benchmark Brent falling as low as $73/b, while the U.S.-based WTI broke below the key range of $69-$70/b support level.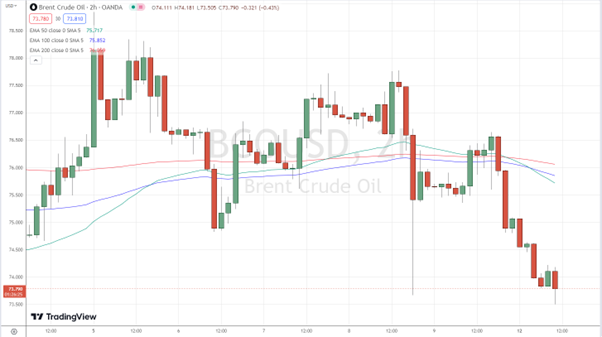 Brent crude contract, 2-hour chart
Crude oil prices had fallen most last week on a deteriorating economic and fuel demand outlook, erasing initial gains after OPEC's de facto leader Saudi Arabia announced a unilateral production cut of 1 million bpd for one month, despite the decision of the rest of OPEC+ alliance producers to stay pat on production.
With its recent one-sided 1 million bpd output, Saudi Arabia is effectively pledging to remove some 2.5 million bpd from its production since October 2022, versus a normal run of 11.5 million bpd.
Sellers have taken the upper hand in the crude oil market following some bearish news from Iran after Iran's supreme leader Ayatollah Ali Khamenei said that the country was open to a deal with the West over its nuclear program if Iran's nuclear infrastructure was kept intact.
A resumption of Iran's nuclear deal could lift sanctions on the country's energy exports, flooding the global market with fresh barrels of crude oil at a time the demand growth outlooks deteriorate on recession fears.
The worsening global economic conditions especially on the world's largest importer of petroleum products, China, and the negative impact of March's U.S. banking crisis, coupled with the surging interest rates and resilient inflation rates have been weighing on oil prices and their demand outlook.
In contrast to market expectations, Chinese petroleum demand has failed to rebound to pre-Covid levels, as the post-pandemic economic recovery in the country has run out of steam due to lower industrial and construction activity.
Crude oil prices have also been pressured by the rebound of the U.S. dollar off its yearly lows amid the hawkish stance from Federal Reserve to curb persistent inflation, making the dollar-denominated crude oil more expensive for holders of other currencies and weighing on prices.
Oil traders will have a look at the release of Tuesday's U.S. CPI-inflation data for May, which is expected to fall to 4.1% from 4.9% in April, and Wednesday's Fed's June rate decision, to see if the central bank will decide on its first-rate hike pause in 18 months and a 500 bps of rate hikes to date.
In this context, both Brent and WTI oil prices have retreated as much as 15% from 2023's highs of $88/b, and almost 47% from 2022's top of $140/b hit after Russia's invasion of Ukraine on February 24, 2022.
Important Information: This communication is marketing material. The views and opinions contained herein are those of the author(s) on this page, and may not necessarily represent views expressed or reflected in other Exclusive Capital communications, strategies or funds. This material is intended to be for information purposes only and is not intended as promotional material in any respect. The material is not intended as an offer or solicitation for the purchase or sale of any financial instrument.