Brent hits $124/b after EU bans seaborne Russian oil exports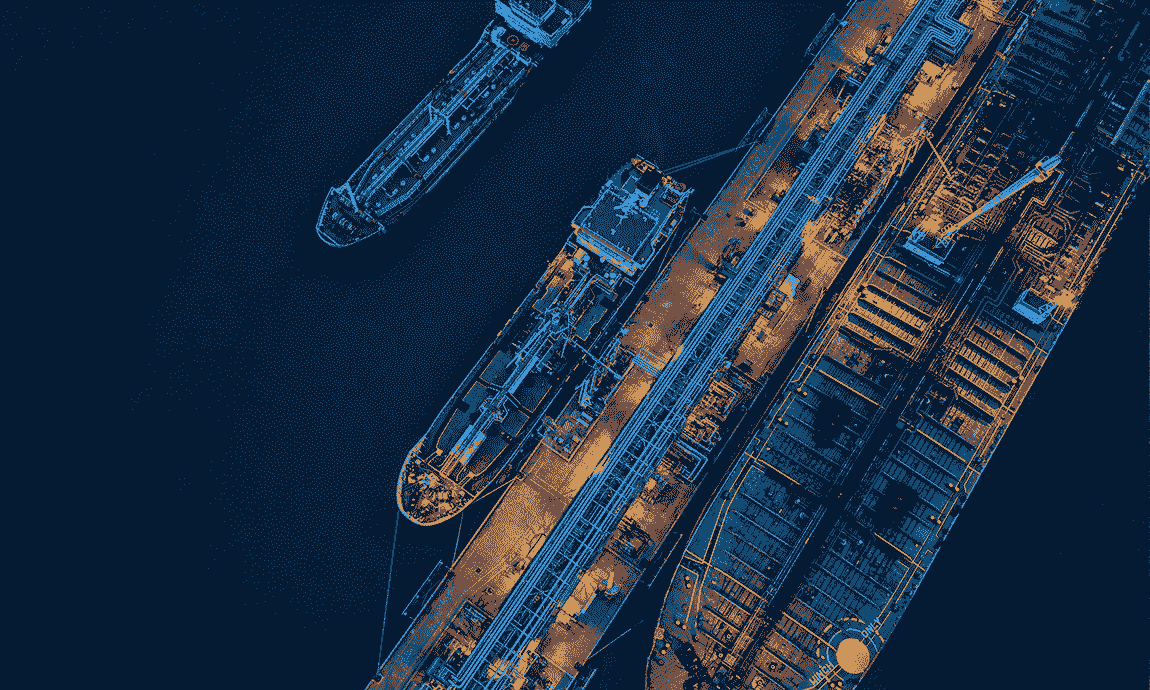 Brent crude oil prices briefly jumped above the $124/b level and WTI to $119/b earlier Tuesday after European Union reached a compromised agreement to ban 90% of Russia's crude imports by the end of 2022 (excluding deliveries via pipeline to get to landlocked countries onboard) coupled with the reopening of China, and the start of the U.S. summer driving season.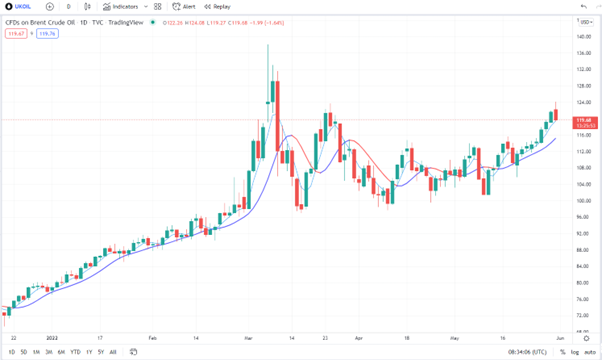 Brent crude, Daily chart
Oil prices were also supported by China's easing of COVID-19 lockdown measures, and the expectation for more fuel demand following the reopening of the economic and shipping hub of Shanghai with a 25 million population.
EU decision:
Crude oil prices jumped to levels that haven't been seen since late March after the European leaders agreed in principle to cut 90% of oil imports from Russia to the European Union by the end of 2022 on Monday night.
To maximize the pressure on Russia to end the war against Ukraine and cut a significant amount of financing for its war machine, the EU sanctioned the seaborne deliveries of its crude within six months and oil products within eight months.
The EU ban covers immediately the 2/3 of the seaborne Russian oil exports to the continent (1.6 million barrels per day), and with Germany and Poland saying they will cut the Druzhba pipeline supply by the year end; the impacted oil would exceed 90% by the year end.
Yet, the imports of Russian oil through the Druzhba pipeline (0,7 million barrels per day) are not concerned by this embargo (exception) after the pressure from the landlock countries of Hungary, Slovakia, and Czech Republic whose their refineries are technically reliant on Russian crude.
Romania also received guarantees from EU leaders that it would be able to receive replacement supplies if the pipelines were disrupted.
Important Information: This communication is marketing material. The views and opinions contained herein are those of the author(s) on this page, and may not necessarily represent views expressed or reflected in other Exclusive Capital communications, strategies or funds. This material is intended to be for information purposes only and is not intended as promotional material in any respect. The material is not intended as an offer or solicitation for the purchase or sale of any financial instrument.