Brent oil crosses $80/b, hitting 3-year highs as energy crisis goes global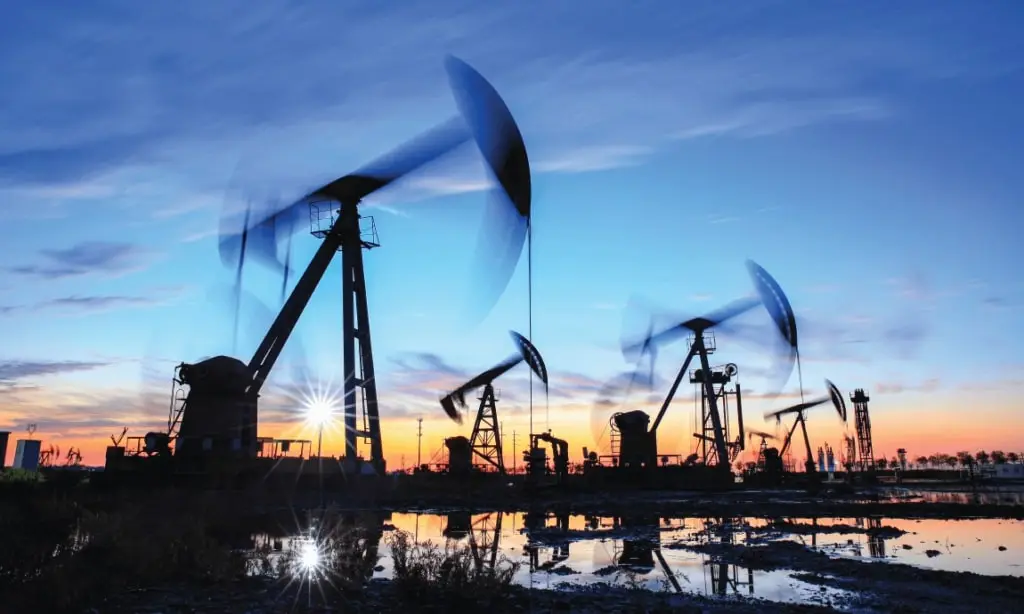 The international benchmark Brent crude oil crosses the psychological $80/b level for the first time since October 2018, the WTI contract breaks above $76/b, while the Henry hub-based Natural Gas price tops $6/MMBtu as investors worry about the lower-than-expected oil and gas inventories ahead of the energy-demanding winter months in Northern Hemisphere.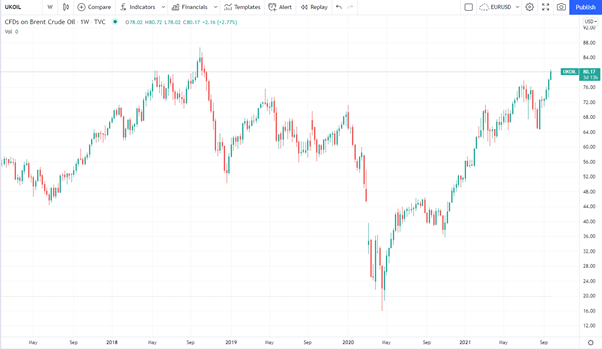 Brent crude oil, Weekly chart
Both crude oil contracts post a six-day rally based on bullish fundamentals, with the Brent contract heading to the $85/b mark, a level last traded back in 2018, while the WTI reapproaching the 2021 highs of $77/b.
Bullish energy market fundamentals:
Investors have turned bullish on energy sector as they expect a prolonged period of high oil and gas prices as the global supply struggles to meet the fast-rising demand due to the economic reopening after the pandemic and ahead of a strong winter heating demand.
Analysts expect the global oil demand to recall the pre-pandemic levels during 2022, with Asia and especially China continuing as the centre of petroleum-consumption growth.
Weather premium in energy prices:
Energy prices trade with a weather premium as investors worry if the approaching winter in the Northern Hemisphere, which hosts large energy-consuming areas such as Europe, Asia, and North America, could be colder than normal, stressing further the already lower-than-expected oil and natural gas inventories.
On top of that, the global energy crisis and the elevating Coal and Natural gas prices could increase the demand for crude oil as many power stations around the world would be forced to switch to the cheaper oil for power generation, tightening the global oil supplies further.
US-based Natural gas prices topped $6/MMBtu this morning as the global gas stockpiles level dropped below the 5-year average amid lower-than-normal supplies from Russia, hurricane-led oil and gas supplies disruptions in the Gulf of Mexico, and the larger-than-expected gas consumption for power generation after extreme winter and summer weather this year.
Important Information: This communication is marketing material. The views and opinions contained herein are those of the author(s) on this page, and may not necessarily represent views expressed or reflected in other Exclusive Capital communications, strategies or funds. This material is intended to be for information purposes only and is not intended as promotional material in any respect. The material is not intended as an offer or solicitation for the purchase or sale of any financial instrument.