Brent oil falls 3% as the spread of "Delta" variant deteriorates demand outlook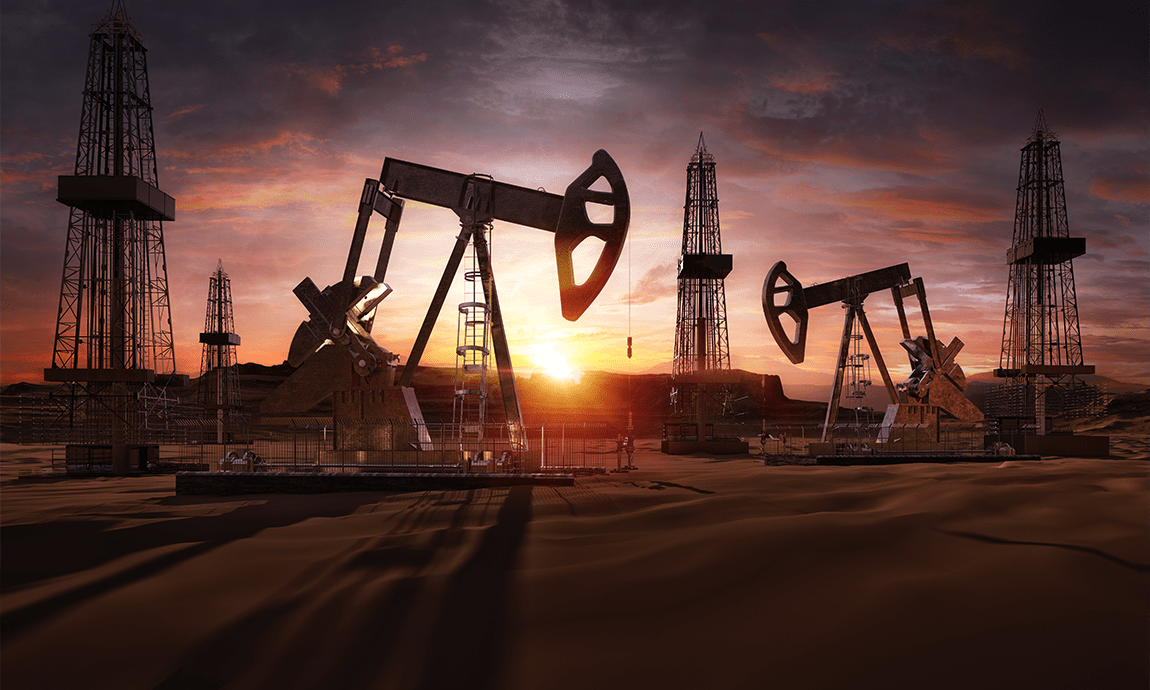 Crude oil prices have started the week suffering heavy losses as the increasing spread of the highly contagious "Delta" covid variant around the world continues to cloud the outlook for the global oil demand recovery after the pandemic.
The international oil benchmark Brent slid as much as 4% this morning, falling below $68 per barrel, extending last week's huge losses of 6%, which was its biggest weekly loss since early March 2021.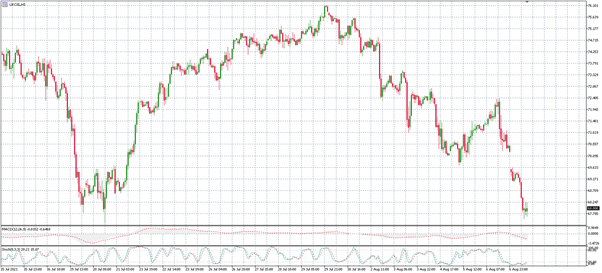 Similar downward picture in the WTI contract as well, with the price tumbling 4% towards the $65/barrel support level.
Oil prices have been falling since the start of August despite the growing supply concerns after the escalation of geopolitical tensions in the oil-rich Middle East. Since last month, there have been two attacks on tankers in the international waters next to the Strait of Hormuz choke point in the Persian Gulf, and several airstrikes from the Israeli air force against Iranian-backed militias in Syria and Lebanon.
Meanwhile, the elevating US dollar has been also weighing on the dollar-denominated crude oil prices. Greenback hits a 4-month high against major currencies after a stronger-than-expected US Nonfarm payrolls job report on Friday and the hawkish comments from Federal Reserve's bankers for a potential monetary tapering.
 
"Delta" variant spreads in top oil consumer countries:
Energy traders have been under pressure after China, the world's second top oil consumer has imposed the first travel restrictions this year in almost 50 cities across the country to curb the spread of the "Delta" covid variant.
The U.S., the world's first top oil consumer has seen its daily new covid cases surpassing 100,000 infections per day, mainly in States such as Florida, and California with lower vaccination rates.
Japan, a global leader in manufacturing and exports, has also expanded emergency restrictions in the populated capital of Tokyo and nearby areas, threatening petroleum demand.
The reimposition of covid-led social restrictions has been a negative catalyst for oil prices since China, U.S., and Japan consume together nearly 30 million barrels per day or 30% of total global oil demand, and it reflects the general picture across the oil-thirsty developing societies.
In Australia, about 15 million people, or 60% of the country's population, are under a strict lockdown, while virus infections hit daily records in other Asian economic "tigers" such as Thailand, Indonesia, and Malaysia.
Important Information: This communication is marketing material. The views and opinions contained herein are those of the author(s) on this page, and may not necessarily represent views expressed or reflected in other Exclusive Capital communications, strategies or funds. This material is intended to be for information purposes only and is not intended as promotional material in any respect. The material is not intended as an offer or solicitation for the purchase or sale of any financial instrument.