Brent oil falls below $73/b on demand worries despite geopolitical risks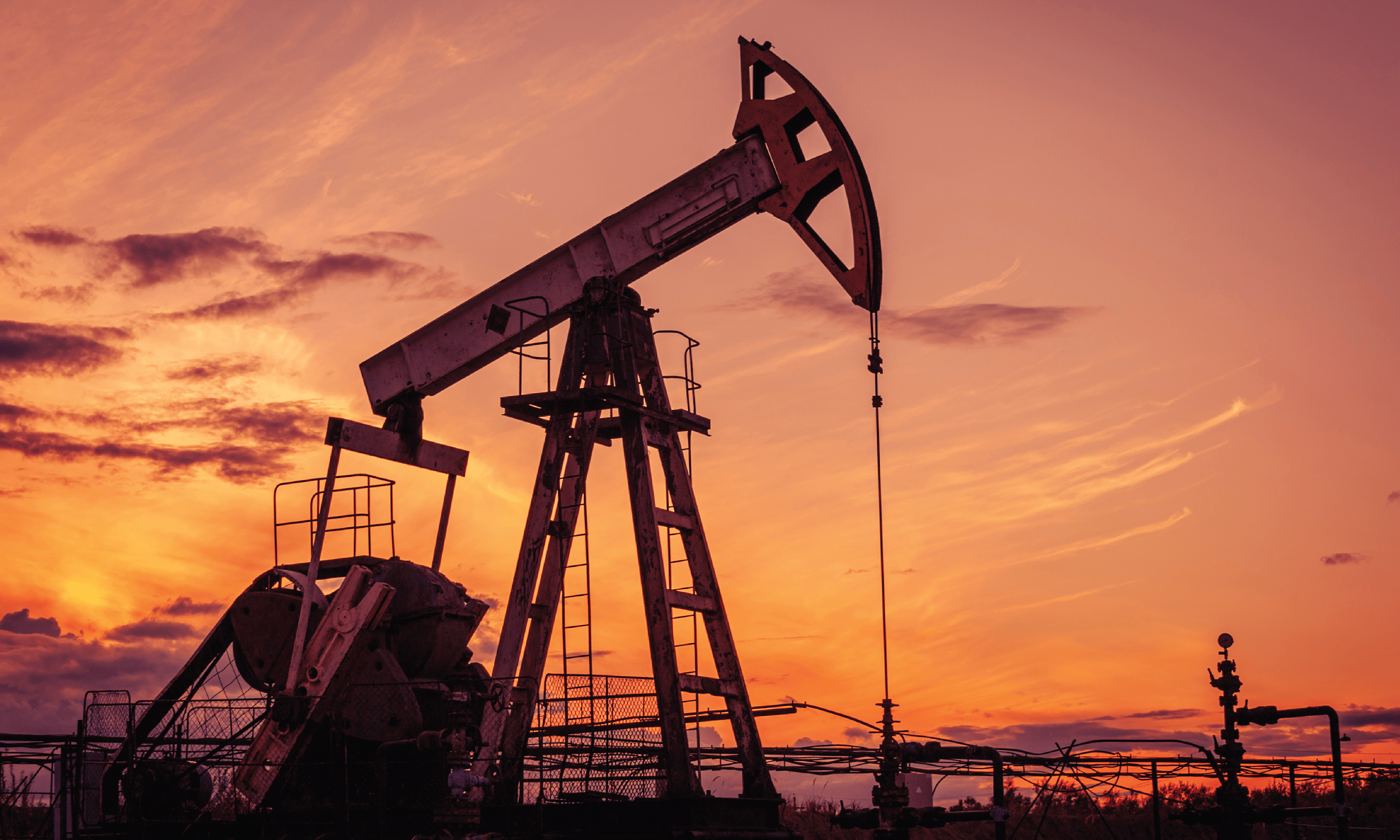 Both Brent and WTI crude oil prices extended recent losses by another 2.5% on Tuesday, falling as low as $72.80/b and $67.90/b respectively as moderate economic growth around the world and especially within China and persistent inflation keep weighing on growth-sensitive crude oil prices despite some serious geopolitical events.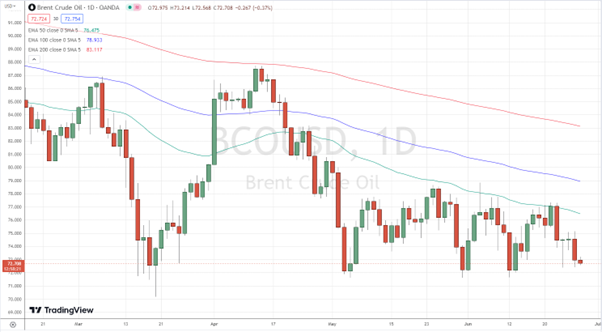 Brent crude oil, Daily chart
Energy investors believe that the short-term crude oil price outlook would be weak as the persistent inflation and resilient economic data around the world would keep pressure on central banks to maintain their hawkish stance on interest rates and tighten further their monetary policies.
Central banks and especially the majors Federal Reserve, ECB, and BoE have been trying for months to manage an inflation surge, hiking their benchmark rates to decades highs, which are affecting global economic growth.
Further rate hikes would affect oil and gas industry costs, and they would affect the dollar-denominated crude oil demand because of the positive effect hikes have on the U.S. dollar and the negative effect they have on consumer spending.
In this context, traders have become sellers of crude oil contracts and have ignored the surging supply concerns fuelled by the ongoing instability within Russia- a major crude oil supplier- and the coming Saudi Arabia's production cuts, just as the U.S. driving season will kick-off on July 04.
The weekend's rebellion in Russia by private mercenary military contractor Wagner added only some short-term gains on crude oil on Monday, as the mutiny was a short-lived event that ended with a deal between the mercenary group and President Putin, easing supply disruption concerns before they really started.
On top of that, investors are expecting an additional 1 million bpd unilateral production cut that Saudi Arabia will implement from July 01, following a similar cut in May, and that will tighten physical oil supply globally in July ahead of the seasonally-summer stronger demand for gasoline in USA and Northern Hemisphere.
Important Information: This communication is marketing material. The views and opinions contained herein are those of the author(s) on this page, and may not necessarily represent views expressed or reflected in other Exclusive Capital communications, strategies or funds. This material is intended to be for information purposes only and is not intended as promotional material in any respect. The material is not intended as an offer or solicitation for the purchase or sale of any financial instrument.