Brent oil hits $85/b on a severe U.S. snowstorm and China's reopening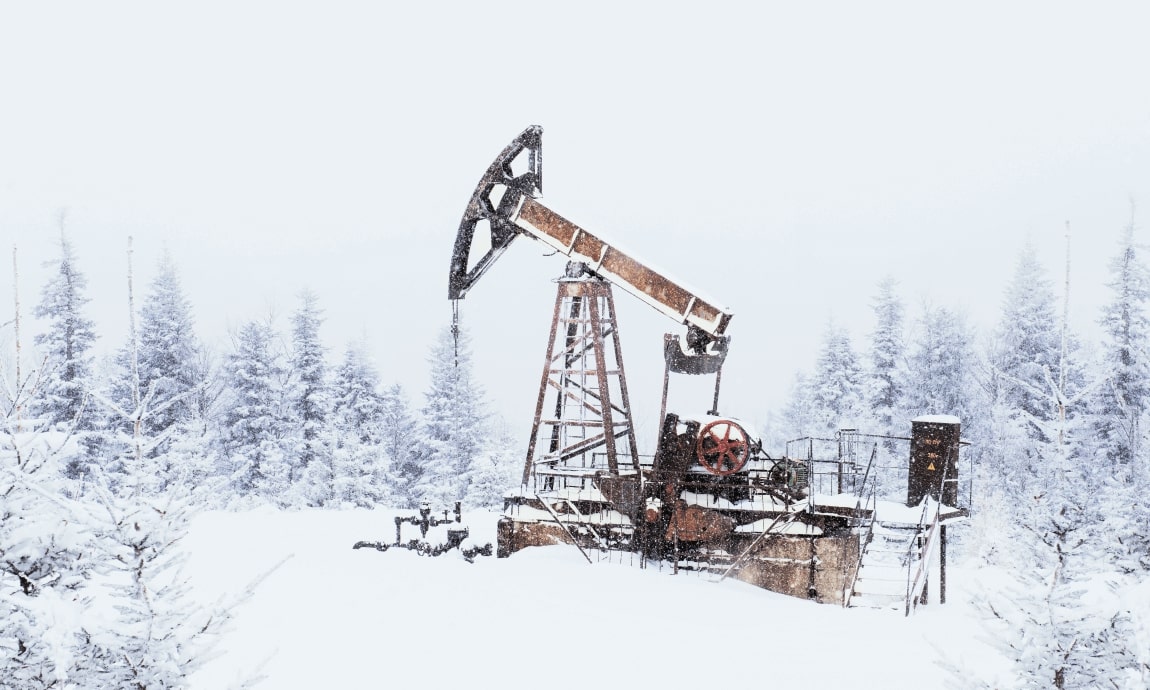 Brent and WTI crude oil prices climbed to near $85/b and $80/b respectively on Tuesday morning as a severe Arctic snowstorm, frigid cold, and blowing winds, which swept across the U.S. over the last few days, have halted some crude oil and gas production and has also increased the demand for heating oil.
One of the coldest Arctic events on record is expanding across most of the United States, having pounded regions from the upper U.S. Midwest to the Northeast, and toward areas as far south as Texas and Florida.
According to Reuters, the crude oil production in North Dakota was cut by 300,000 barrels a day and the U.S. natural gas production declined by 10%-15% because of the blizzard.
Hence, the high winds in the Texas Gulf Coast also temporarily shut down LNG exports and petroleum products to other countries, especially in Europe and South America.
Market reaction:
Oil contracts have extended last week's gains of 4% driven by the threats of Russian President Putin to cut production by between 500,0000 and 700,000 barrels per day in response to the price cap of $60 per barrel placed on Russian exports by the G7 grouping of countries on December 05, 2022.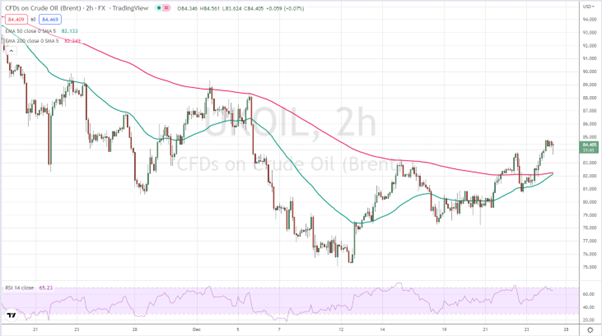 Brent crude, 1-hour chart
Both oil prices have posted a significant rally over the last few days, trading over 12% higher relative to their 2022 lows of $75/b and $70/b respectively, set at the beginning of December, as energy traders bet on a potential China reopening which could provide a big boost in oil demand.
According to S&P's latest forecast, oil demand in China could hit 15.7 million barrels per day in 2023, which would represent an increase of 700,000 barrels compared to 2022.
Increased oil demand from China could offset a potential slowdown in demand for petroleum products across the world amid the likelihood of an economic recession due to the hiking of interest rates and record-high inflation.
Important Information: This communication is marketing material. The views and opinions contained herein are those of the author(s) on this page, and may not necessarily represent views expressed or reflected in other Exclusive Capital communications, strategies or funds. This material is intended to be for information purposes only and is not intended as promotional material in any respect. The material is not intended as an offer or solicitation for the purchase or sale of any financial instrument.