Crude oil hits three-month highs on supply tightness and recovering demand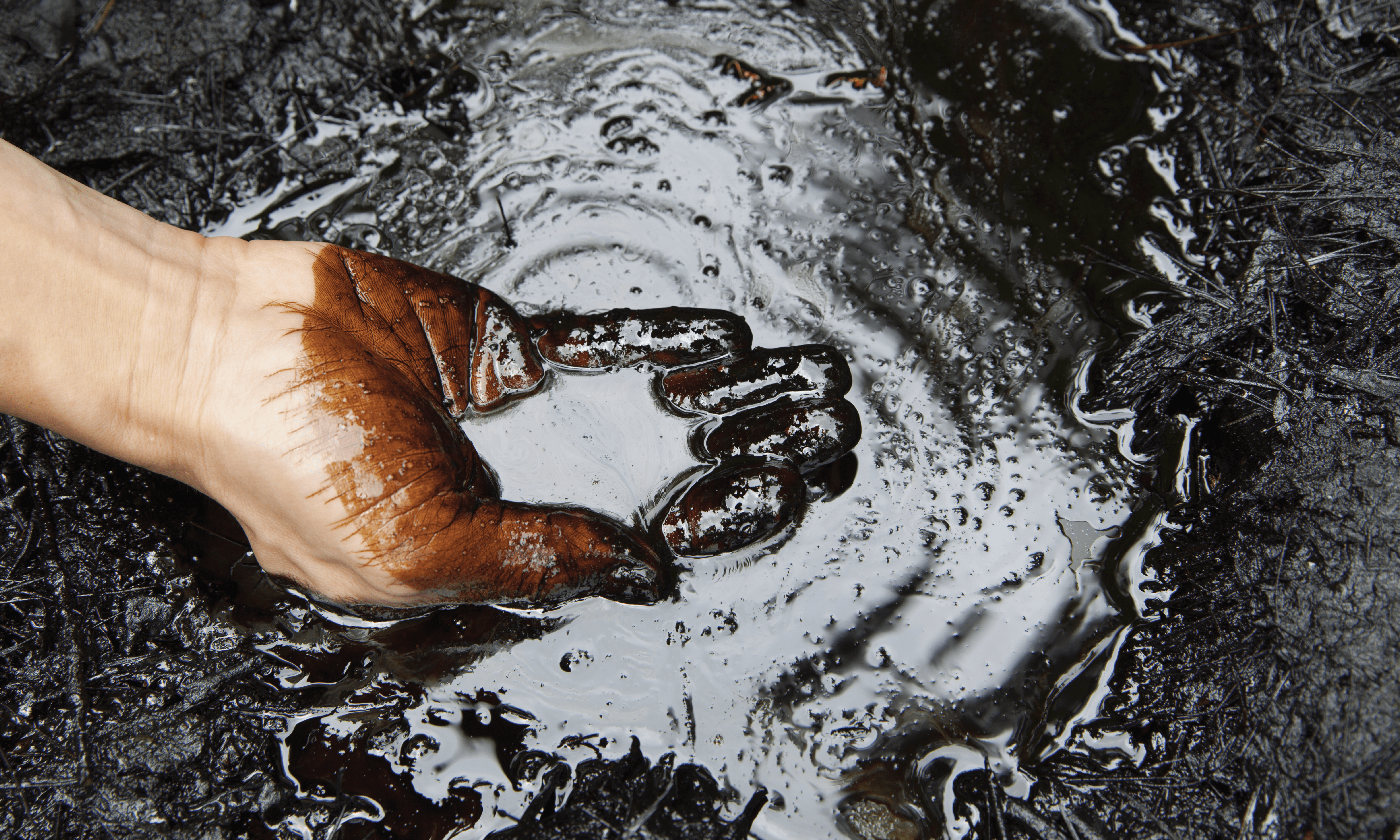 Both Brent and WTI crude oil prices hover near three-month highs of $84.50/b and $80.50/b on Monday morning as the production cuts from OPEC+ and Russia have tightened global supplies coupled with the economic resiliency, falling inflation, and growing optimism over China's stimulus.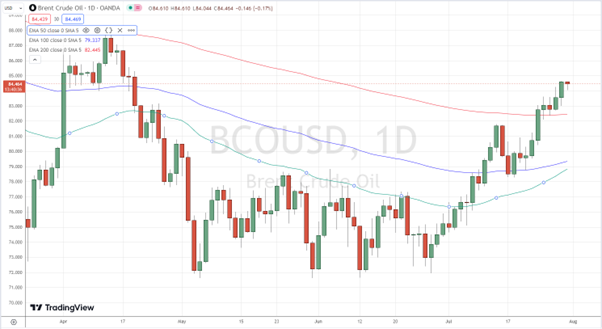 Brent crude, Daily chart
Brent and WTI contracts climbed as high as $85/b and nearly $81/b respectively last Friday, at their highest levels since mid-April, gaining for a fifth straight week, while they are set to post their biggest monthly gains in over a year in July.
Hence, the voluntary supply cuts together with tightening oil supplies and recovering oil demand have helped oil prices to bounce off June lows of $71/b and $67/b respectively to the current highs, up 18% since the end of June.
Tightening oil supplies and inventories:
Energy traders have remained bullish on crude oil prices since the end of June, as they expect that Saudi Arabia would extend voluntary output cuts of 1 million bpd into September, and be halved from October, which could cause a further tightening on the global oil supply in the final quarter of the year.
OPEC+ and Russian oil cuts coupled with the rebounding demand have brought back global inventory deficits- which include crude and fuel products- providing support for oil prices.
Both the International Energy Agency (IEA) and the Organization of the Petroleum Exporting Countries (OPEC) expect oil demand to outpace supply this year, leading to overall inventory draws to the tune of 400,000 to 500,000 barrels per day (bpd), mostly accounted for by the second half of the year. https://www.reuters.com/business/energy/oil-inventory-drops-set-stage-higher-prices-2023-07-31/
Recovering oil demand:
Oil prices have also been supported by the optimism over a recovering oil demand around the world, despite the ongoing worries that a recession could hit oil demand growth.
Rising summer demand as more people are driving and flying has also boosted oil prices offsetting some fuel demand weakness from struggling China.
Goldman Sachs, in its latest report on July 30, estimated that global oil demand rose to a record 102.8 million bpd in July, and it revised up 2023 demand by about 550,000 bpd on stronger economic growth estimates in India and the United States, offsetting a downgrade for China's consumption. https://www.reuters.com/business/energy/goldman-upgrades-oil-demand-outlook-market-tempers-growth-pessimism-2023-07-31/#:~:text=July%2030%20(Reuters)%20%2D%20Goldman,a%20less%20pessimistic%20growth%20outlook.
Adding to this context, Exxon Mobil's CEO Darren Woods said the company expects record oil demand this year and next year, and that this may help boost energy prices in the second half of the year. https://www.investing.com/news/commodities-news/oil-on-track-for-biggest-monthly-gains-in-over-a-year-3138501?dicbo=v2-HQ8ApSk
Important Information: This communication is marketing material. The views and opinions contained herein are those of the author(s) on this page, and may not necessarily represent views expressed or reflected in other Exclusive Capital communications, strategies or funds. This material is intended to be for information purposes only and is not intended as promotional material in any respect. The material is not intended as an offer or solicitation for the purchase or sale of any financial instrument.