Crude oil lost 10% in October on demand fears from surging COVID-19 cases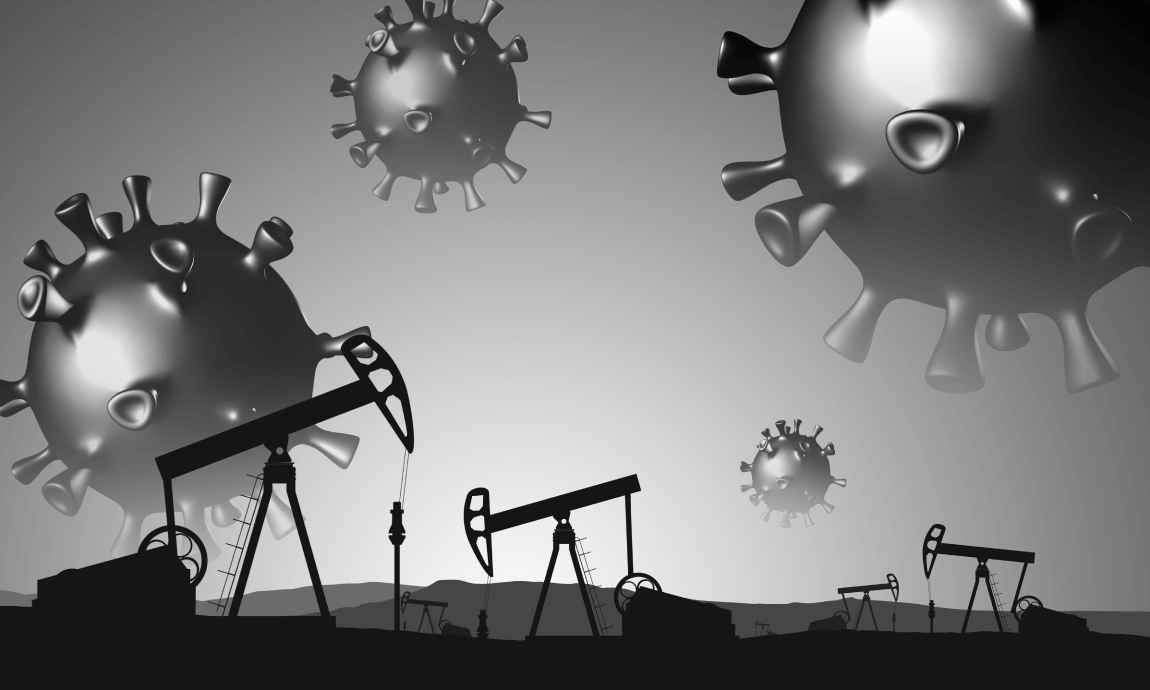 Crude oil has lost more than 10% in October, sending WTI and Brent oil prices to a four-month low on growing concerns that the second wave of the pandemic will prompt renewed global lockdowns which will damage the demand and consumption for auto and aviation fuels.
Energy prices dipped to their lowest since June on Thursday, with WTI crude falling to $35 per barrel while the international benchmark Brent crude dropped to $36.50 per barrel. On Wednesday, the EIA inventory report showed a greater-than-expected inventory build of 4.3 mil barrels compared to estimates of 1.5 mil barrels, adding more pressure to the falling oil prices.
Another negative catalyst for oil prices was the rise of the US dollar to fresh monthly highs, making the dollar-denominated crude oil more expensive for holders of other currencies.

Monthly oil losses as coronavirus concerns weigh:
Oil suffers a second straight month of declines and it is on track for the biggest monthly slide since March as the global COVID-19 cases rose by a single-day record of 500.000 on Thursday and hospitalizations broke higher again. US new cases topped at 90.000 yesterday, setting a daily record, with New York, New Jersey, and the Midwest states becoming the epicenters of the pandemic.
With COVID-19 cases surging across Europe, France and Germany announced new nationwide lockdowns to curb the spread. France will require people to stay at home for all but essential activities from October 30th, while Germany will shut bars, restaurants, and theatres from November 02 until the end of the month.

Oversupplied Market adds pressure on oil prices:
As lockdowns begin to bite on energy demand concerns across the US and Europe, the near-term supply outlook starts to deteriorate. Libya has started picking up oil production after the end of the deadly civil war last week. Libyan production is expected to reach 1 million barrels per day in November, almost double from levels earlier in October.
OPEC and its allies including Russia, plan on reducing production cuts on January 01 2021, from a current 7.7 million barrels per day (bpd) to about 5.7 million bpd. However, Saudi Arabia, the de facto leader of OPEC, and Russia are in favor of maintaining the group's output reduction of about 7.7 million bpd currently into 2021 amid the perspectives for pandemic-related lower fuel demand and higher supply from Libya and US shale producers. OPEC+ is scheduled to hold a virtual policy meeting over Nov. 30 and Dec. 1 to discuss the current developments and decide for the production cuts.

US Elections and Petroleum industry:
Energy traders have started focusing on potential risks in the coming US election on November 03. In the case of a Biden administration, it will cause problems in the growing US Shale oil industry as Biden expressed many times to ban the Fracking drilling method which produces air and water pollution. Also, he will promote his "Green energy program" with more than $2 billion worth of investments in renewable energy technologies.
Important Information: This communication is marketing material. The views and opinions contained herein are those of the author(s) on this page, and may not necessarily represent views expressed or reflected in other Exclusive Capital communications, strategies or funds. This material is intended to be for information purposes only and is not intended as promotional material in any respect. The material is not intended as an offer or solicitation for the purchase or sale of any financial instrument.