Gold and Palladium hit fresh record highs after Russian sanctions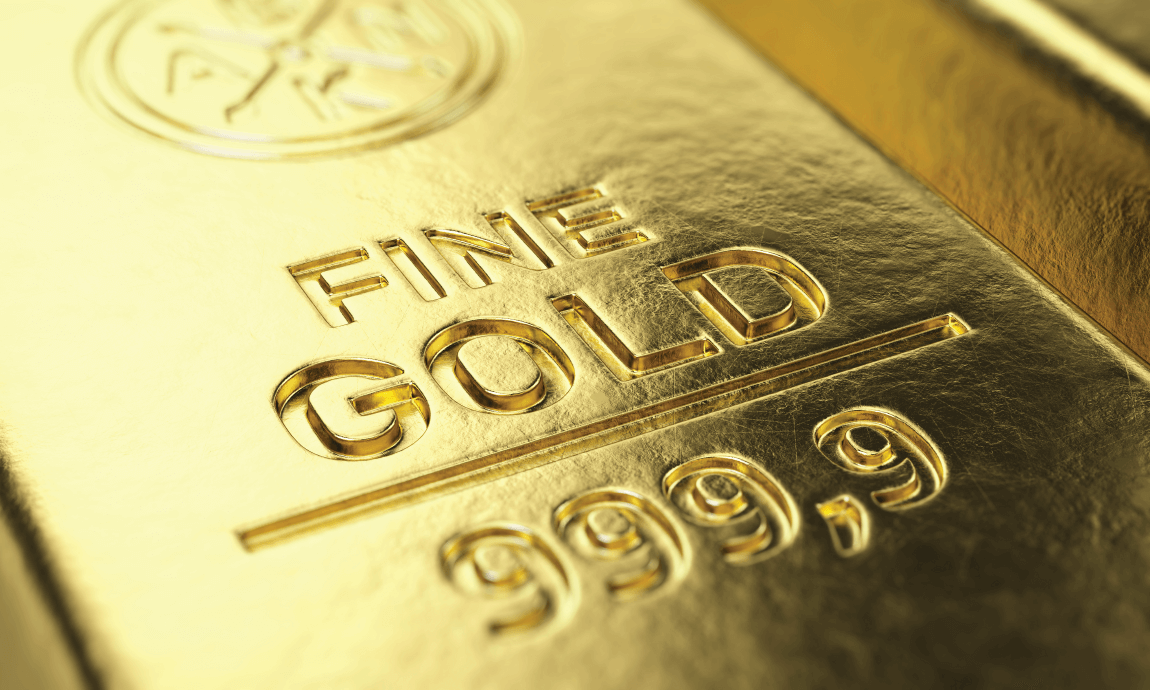 Investors have jumped into the safety of precious metals since the start of the Ukraine-Russian conflict on mounting concerns that the invasion of Ukraine and the Russian economic sanctions could support the rally in the commodity complex, skyrocketing inflation rates which would eventually damage the global economic growth after the pandemic.
The dollar-denominated precious metals advance higher despite the DXY-dollar index breaking above the 99 mark, its highest level since May 2020 on Ukraine concerns.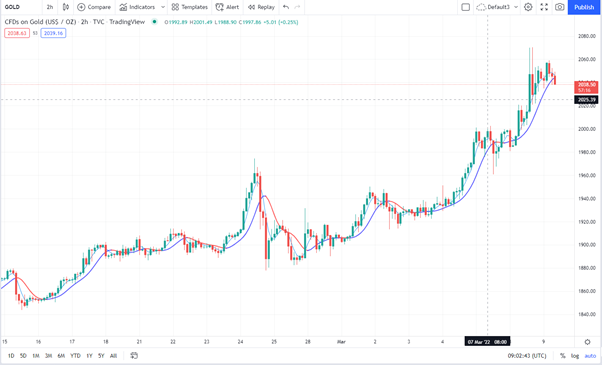 Gold, Daily chart
Gold jumps to $2,070/oz:
Gold rallied to near its record high of $2,070/oz and Silver jumped to $27/oz on Tuesday afternoon supported by safe-haven demand after U.S. President Joe Biden together with Western allies announced a ban on Russian crude oil and natural gas imports, in response to the country's invasion of Ukraine.
Despite the Western sanctions on Russian energy doesn't affect gold and silver exports much, investors preferred the safety of precious metals as they think that the new sanctions consist of a further escalation event between Russia and the U.S. and its allies.
Gold gained more than $200/oz or 12% in 2022, as traders jumped into inflationary-hedged yellow metal amid the threat of an inflationary shock to the global economy, as the Russian sanctions could increase the cost of raw materials such as energy (oil, gas, coal), food (wheat, corn, soya), and industrial metals (copper, aluminium, nickel, palladium).
Palladium hits $3,400 on supply concerns:
Another winner of the Russia-Ukraine conflict is the Palladium-crucial for the automobiles sector, which saw its price gaining more than 40% since the Russian invasion of Ukraine on February 24, 2022, and more than 100% since mid-December 2021 when Russia started moving troops on the Ukraine borders.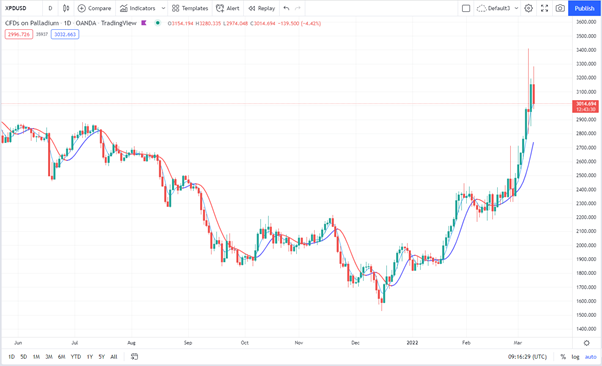 Palladium, Daily chart
Palladium, which is used by carmakers to remove toxic emissions from exhaust fumes, hit an intraday all-time high of $3,400 on Monday, March 07, 2022, as the commodity traders concern over potential for a longer period of supply disruptions for the metal as Russia is a major Palladium producer, accounting for 40% (2.6 million ounces in 2021) of the total production across the world.
However, the price of the auto catalyst metal eased off Monday's record high towards $3,000 key level after Russian and Ukrainian officials announced new rounds of ceasefire talks, prompting some investors to lock in profits from a parabolic rally.
Important Information: This communication is marketing material. The views and opinions contained herein are those of the author(s) on this page, and may not necessarily represent views expressed or reflected in other Exclusive Capital communications, strategies or funds. This material is intended to be for information purposes only and is not intended as promotional material in any respect. The material is not intended as an offer or solicitation for the purchase or sale of any financial instrument.