Gold falls below $1.800/oz on improving risk appetite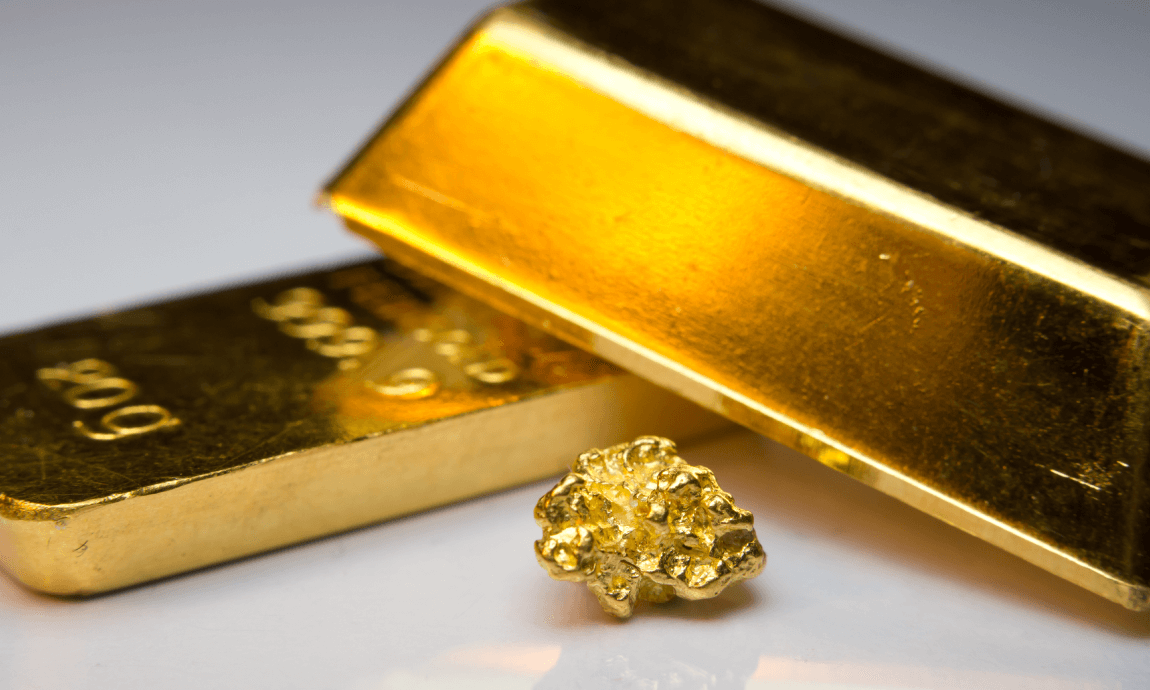 The precious metals started the new trading week with further losses as investors are losing their appetite for safe-haven assets amid the positive vaccine developments and the growing optimism for a quick vaccine-led global economic recovery in 2021. The appetite for riskier assets increased last week over news for a smooth White House transition which is decreasing the political uncertainty.
Gold dropped 0.50% to $1.775/oz on Monday, while Silver lost more than 2.50% to $22/oz while heading for a fourth monthly drop in a row since July. Both precious metals are posting their biggest monthly declines since November 2016, with Gold losing 6% so far and Silver following with 15% losses.

Market reaction:
Investors are moving away from safe-haven assets and heading into risk-on assets such as stocks and crude oil that propelled the major US indices such as the industrial Dow Jones and the S&P 500 to hit fresh record highs above 36.000 and 3.600 levels, respectively.
Gold prices lost 5% last week, the most since the week of March 13, breaking below the key support level of $1.800/oz. Gold has lost nearly 15% or $300/oz from its August record high of $2.077/oz, while Silver has lost 25% or $8/oz from its August record high of $30/oz.
Gold has lost almost 10% since the first vaccine announcement from Moderna, while its near-term outlook is becoming bearish, especially if the price fall below $1.700/oz in the next weeks.

Vaccine Optimism:
The yellow metal has lost its shine during the Q4 2020 despite the US dollar weakness, the pandemic-related stimulus plans which increase the inflation rates, and the outbreak of the second wave of the pandemic in the North Hemisphere (USA-EE).
The rotation away from the traditional safe-haven assets such as Gold, Silver, Treasuries, US dollar, Japanese Yen, and Swiss Franc was based on one fundamental catalyst: the drug-makers Moderna, Pfizer, and AstraZeneca announced in early November that their Covid-19 vaccine candidates had a surprising efficacy level up to 95% in their trials, sparking hopes for a strong global economic recovery in 2021.
In addition, the U.S. health authorities are to hold an emergency meeting tomorrow Tuesday to recommend that the Food and Drug Administration allow healthcare professionals and people in long-term care facilities to be the first two groups to get a coronavirus vaccine developed by the Pfizer Inc. and their German partner BioNTech, which is awaiting approval.

Monetary Policies:
The precious metals and especially Gold, are considered the ideal hedge assets against inflation which is likely to increase from monetary and fiscal stimulus plans. Gold gained more than $600/oz in 2020 amid the strong monetary policies from the Federal Reserve and other global Central Banks to support the local economies from the pandemic. All Central Banks reduced their interest rates near zero, increased the liquidity in the market with cheap money, benefiting the non-yielding Gold and Silver.
However, investors are cautious about the outlook of bullions (gold-silver), as they believe that a vaccine-led economic rebound would allow Fed and other Central Banks to slow down or even halt their easing monetary policies-bond purchasing programs.
Important Information: This communication is marketing material. The views and opinions contained herein are those of the author(s) on this page, and may not necessarily represent views expressed or reflected in other Exclusive Capital communications, strategies or funds. This material is intended to be for information purposes only and is not intended as promotional material in any respect. The material is not intended as an offer or solicitation for the purchase or sale of any financial instrument.