Gold fell to a 6-month low of $1,875/oz on a stronger dollar and yields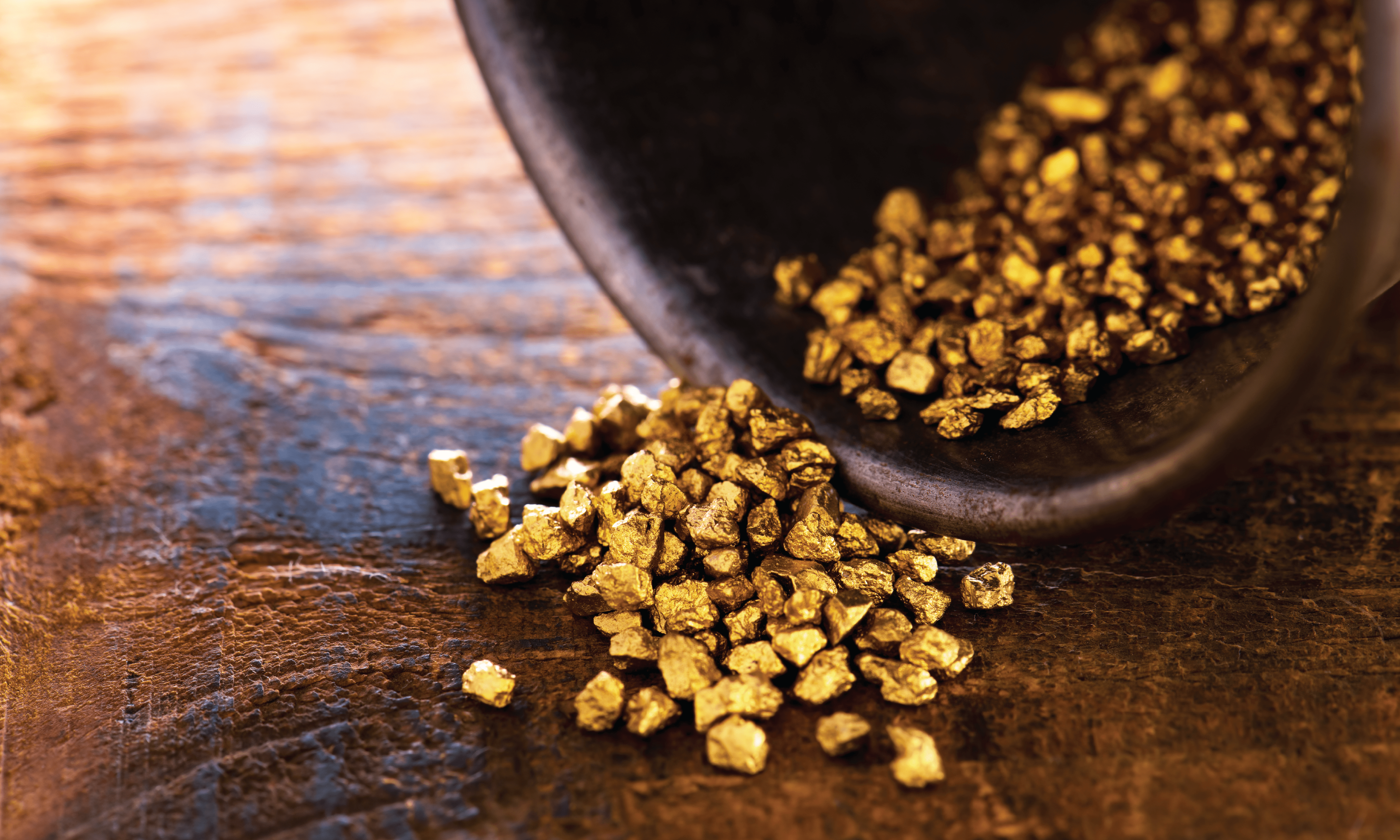 The price of the yellow metal fell as low as $1,875/oz, or down 1.3% on Thursday morning, posting the lowest level since mid-March 2023 on a surging U.S. dollar and bond yields, reflecting the prospects of higher-for-longer U.S. rates and fewer rate cuts next year.
The non-yielding gold lost the strong support level of $1,900/oz a few days ago, triggering further technical selling and several stop-loss trades among bullion investors, after seeing the yields on both 2-year and 10-year Treasury bills climbing to 16-year highs of 5.15% and 4.65% respectively on hawkish Fed.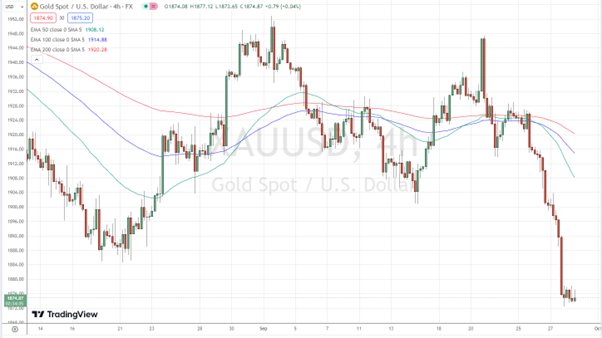 Gold price, 4-hour chart
Like gold, the price of silver also slid by 1.5% to near multi-month lows of $22.50/oz, retesting for a fourth time this year the key support level of $22/oz, while the prices of Palladium and Platinum fell as low as $1,220/oz and $895/oz respectively.
The recent jump of the crude oil prices to over $97/b due to strong demand and after the OPEC+ supply cuts have increased the worries that the inflation rate would resume its rally, driving central banks and especially the Federal Reserve to maintain their interest rates higher for longer to curb inflation.
The Fed's renewed hawkish stance together with the rising bond yields and the resilient U.S. economy have pushed the greenback to levels it hasn't seen since last March against major peers, making dollar-denominated gold and silver more expensive for buyers with foreign currency.
Federal Reserve had raised interest rates 11 times between February 2022 and July 2023 to 5.50%, adding a total of 5.25 percentage points to a prior base rate of just 0.25%, boosting the dollar against gold and bullion.
This is a classic example in the market of how the future trajectory of gold and other bullion prices is largely dependent on the behavior of the U.S. dollar and the bond yields, i.e. the inverse correlation between the dollar-denominated bullion and the U.S. dollar over the last years.
Important Information: This communication is marketing material. The views and opinions contained herein are those of the author(s) on this page, and may not necessarily represent views expressed or reflected in other Exclusive Capital communications, strategies or funds. This material is intended to be for information purposes only and is not intended as promotional material in any respect. The material is not intended as an offer or solicitation for the purchase or sale of any financial instrument.