Gold hits a two-month low of $1,930/oz on debt agreement and a soaring dollar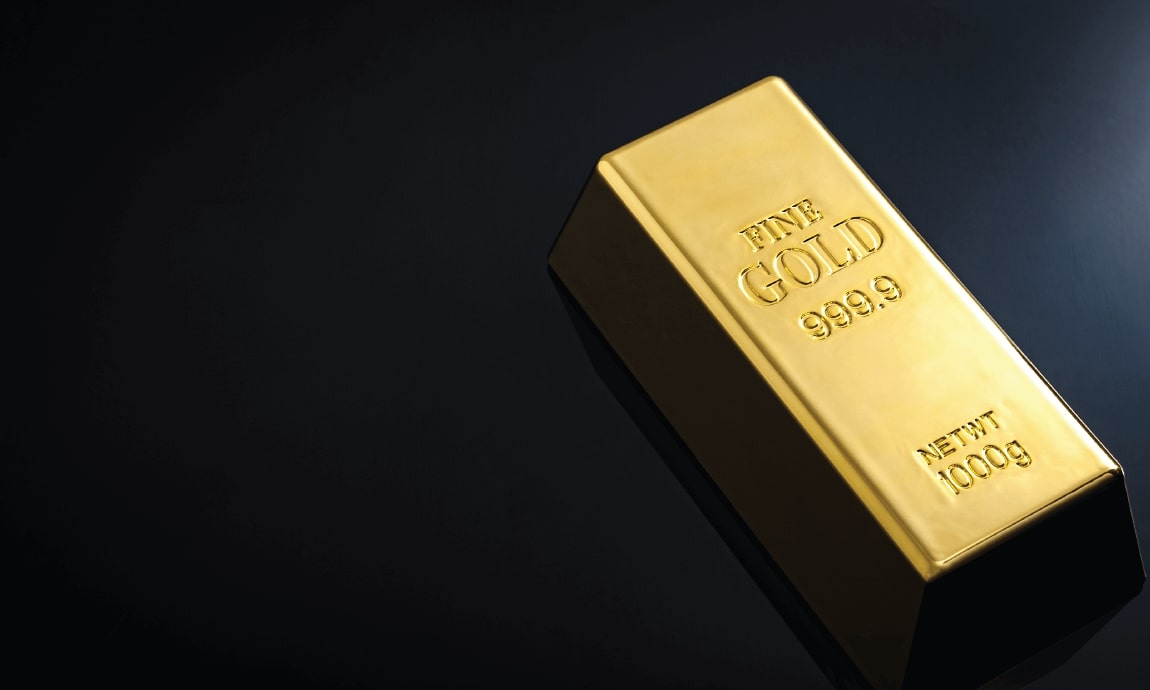 The price of gold dropped as much as 2% to nearly $1,930/oz on Tuesday morning, posting its lowest level since mid-March as investors move away from havens to pivot into risk-driven assets following the news of a tentative deal to raise the U.S. debt ceiling between the Joe Biden administration and Republican lawmakers, coupled with the rebounding greenback.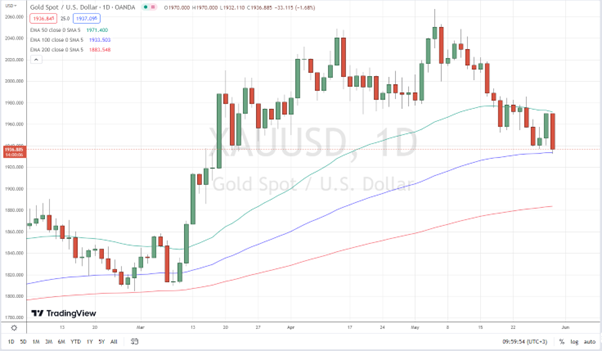 Gold, Daily chart
The optimism over a U.S. debt ceiling deal has eased fears of a debt default in the world's largest economy, reducing the demand for protection by using gold and silver futures as a default-hedge trade in case debt ceiling talks failed.
The bearish sentiment for bullion has also been boosted in the last few weeks following the rebound of the U.S. dollar from its yearly lows driven by the U.S. regional banking crisis in early March.
Greenback has been boosted following the hawkish stance by the Federal Reserve as the U.S. CPI inflation was still hot in April, while the labor market and economy remain too strong despite rising rates, indicating that the central bank will need to raise interest rates again in June and July versus expectations for a pause.
Fed officials have increased their hawkish outlook on interest rates during May as they worry even more about resilient inflation, sending higher yields on 2-year and 10-year U.S. bonds to 4.60% and 3.70% respectively, damaging the appeal for zero-yield gold and silver.
The DXY-U.S. dollar index which tracks the value of the greenback against six major peers, has recovered up to the 104.50 level, making the dollar-denominated gold and silver contracts less attractive for buyers with foreign currency.
In this context, the price of the yellow metal has lost over 6% since hitting an all-time high of $2,085/oz on May 4, falling for four-straight trading weeks in the row, while silver -the white gold- has also fallen below the key $23/oz support level this morning, following the selling pressure on gold.
Important Information: This communication is marketing material. The views and opinions contained herein are those of the author(s) on this page, and may not necessarily represent views expressed or reflected in other Exclusive Capital communications, strategies or funds. This material is intended to be for information purposes only and is not intended as promotional material in any respect. The material is not intended as an offer or solicitation for the purchase or sale of any financial instrument.