Gold jumps above $2,025/oz on safety bets and a weaker dollar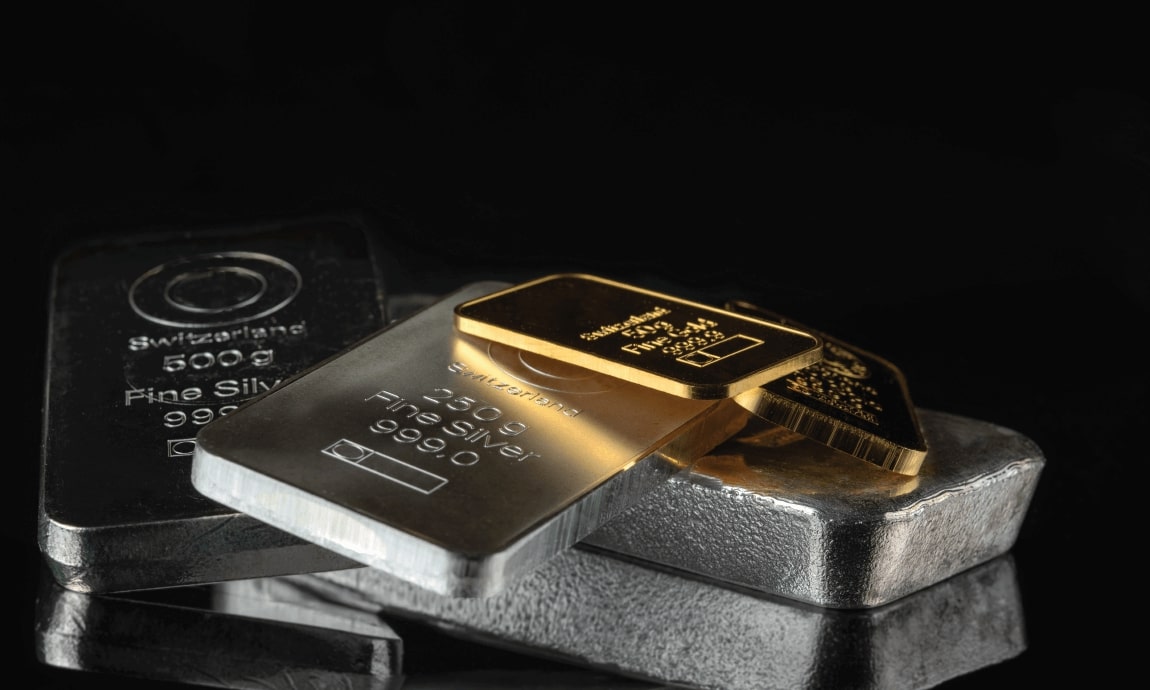 Gold is shining again, with the price breaking well above the $2,000 key psychological level and rallying toward the all-time high price of $2,070 hit in early March 2020, a few days after the start of the Russian invasion of Ukraine.
The yellow metal rallied as high as $2,025/oz this morning, hitting a fresh 13-month high and may test its record price of $2,070/oz soon, while the white metal Silver also jumped above the $25/oz key resistance level, moving toward March 2022 highs of $27/oz.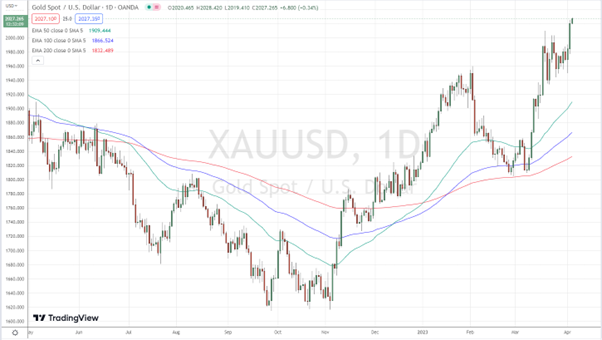 Gold, Daily chart
The precious metal market is outperforming the rest of the market, boosted by several important catalysts that are pushing gold and silver prices much higher, including the recent banking crisis, the softening dollar, the safety bets, and the falling bond yields.
Since the banking crisis erupted in the United States in early March, with the closure of two small U.S. banks - Silicon Valley Bank and Signature Bank- and several problems with other regional banks, the dollar has been trading in a downward momentum, amid the growing concerns of the health of the U.S. banking sector, favoring safe-havens gold and silver.
Investors are selling a dollar for gold on speculation that the recent bank crisis could force Federal Reserve to end its aggressive monetary tightening in the U.S. and stop hiking or start reducing rates later in the year, weakening further greenback and bond yields, and boosting precious metals.
As a result, gold has gained almost $225/oz or over 12% since early March until today so far, bouncing from the yearly lows of $1,800/oz to the current levels of $2,025/oz, while Silver also gained $5/oz, or up 25%, rebounding sharply from the lows of $20/oz to as high as $25/oz this morning.
A weaker greenback, which hit a two-month low of 101.50, is beneficial for the dollar-denominated precious metals, making them less expensive for buyers with foreign currency, while the falling bond yields are making non-yielding gold and silver more attractive for hedging against turbulence times.
Gold is also trading at or near all-time highs in several currencies right now, including the British pound, Japanese yen, Indian rupee, and Australian dollar, and it would likely be hitting new highs in USD terms as well were the dollar to be devalued.
Important Information: This communication is marketing material. The views and opinions contained herein are those of the author(s) on this page, and may not necessarily represent views expressed or reflected in other Exclusive Capital communications, strategies or funds. This material is intended to be for information purposes only and is not intended as promotional material in any respect. The material is not intended as an offer or solicitation for the purchase or sale of any financial instrument.