Lithium prices plunged to a two-year low on bearish fundamentals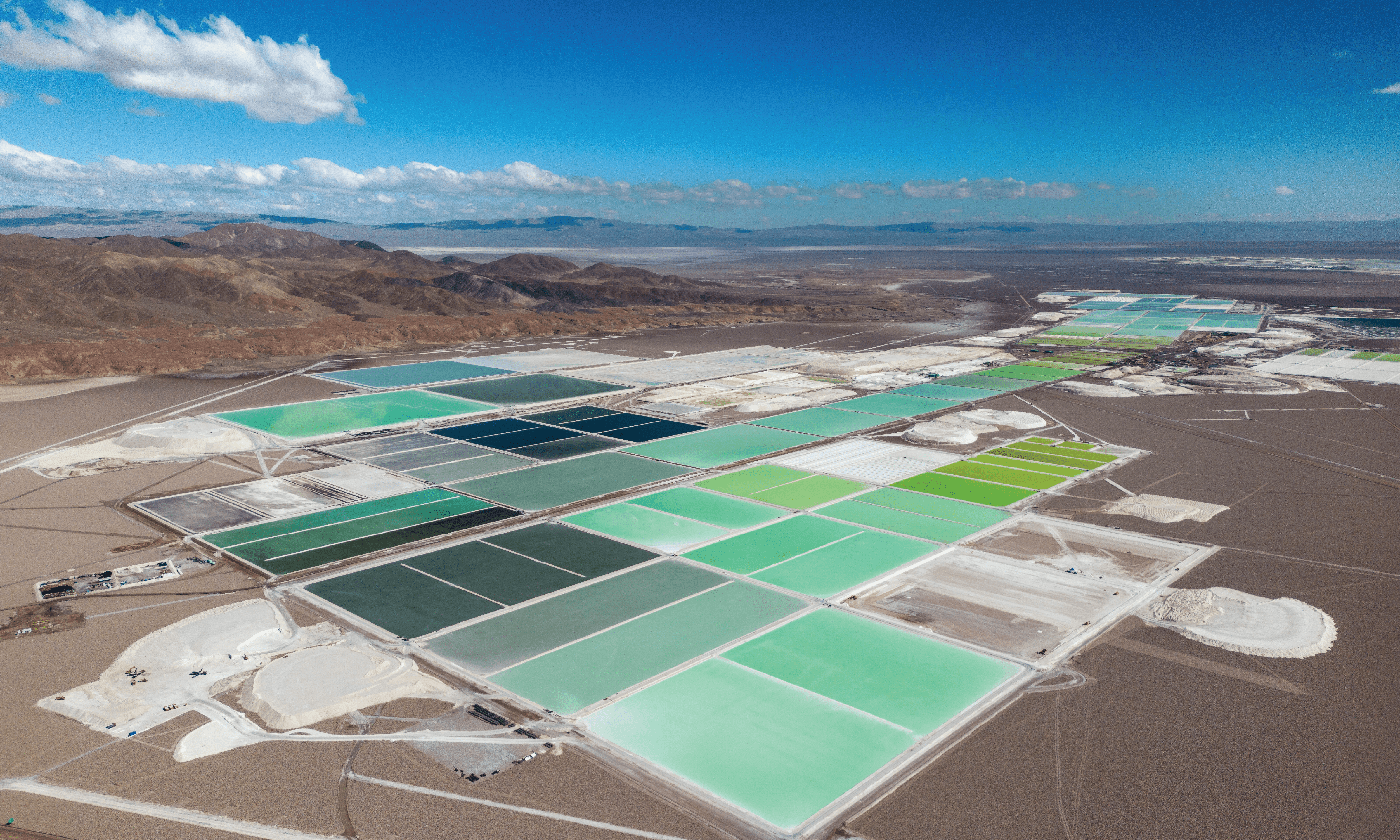 The price of Lithium- a key ingredient in electric vehicle batteries- hit a fresh two-year low last week on growing concerns about the weaker demand outlook from China, and the global EV industry, together with the oversupplied conditions and the surging stockpiles.
According to the BNN Bloomberg, the price of lithium carbonate in China fell to 166,500 yuan ($22,814) a ton last Wednesday, posting a loss of almost 50% from the recent peak in early June, and a loss of 70% from its record-high of 598,000 yuan a ton last in November 2022. https://t.ly/ukb4n.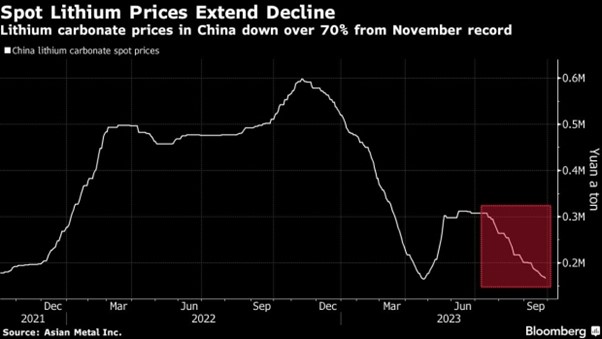 Lithium carbonate, Daily chart
Lithium prices have been trending in a downward momentum as the weaker-than-expected EV sales growth in China- the world's largest EV market- due to economic uncertainties, the end of government subsidies, and the higher borrowing costs, have increased the stockpiles of EVs and batteries in the country this year.
In this context, the demand for Lithium from the EV and battery manufacturers has surprisingly decreased as they still have plenty of inventory to draw down and to de-stock.
EV sales growth in China slowed to 37% in Q2, 2023, versus a global average of 50%, according to consultancy Counterpoint Research, deteriorating the demand outlook growth in the country, accelerating a downward pressure on Lithium prices.
The electrification of road transport according to the "Net Zero Emissions by 2050" Scenario and the proposed stronger emissions standards has increased the demand for electric vehicles and lithium-ion batteries, but producer lower margins and high inflation have not overwhelmingly helped recently with this push.
Automotive lithium-ion (Li-ion) battery demand increased by about 65% to 550 GWh in 2022, from about 330 GWh in 2021, primarily because of growth in electric passenger car sales, while about 60% of lithium demand was for EV batteries vs. around 15% in 2017.
On the supply side, the Lithium market has been becoming oversupplied lately, as more lithium mines and mining exploration projects coming online to meet the projected high demand, with the expectation still is to have a five-fold demand increase by 2030.
Rystad Energy Vice President Susan Zou estimates that total lithium mine supply will increase by 30% and 40% year on year in 2023 and 2024 and that miners will continue to develop both existing and greenfield projects amid a "global push to electrify transportation."
Important Information: This communication is marketing material. The views and opinions contained herein are those of the author(s) on this page, and may not necessarily represent views expressed or reflected in other Exclusive Capital communications, strategies or funds. This material is intended to be for information purposes only and is not intended as promotional material in any respect. The material is not intended as an offer or solicitation for the purchase or sale of any financial instrument.