Recession fears hit Crude oil and Copper prices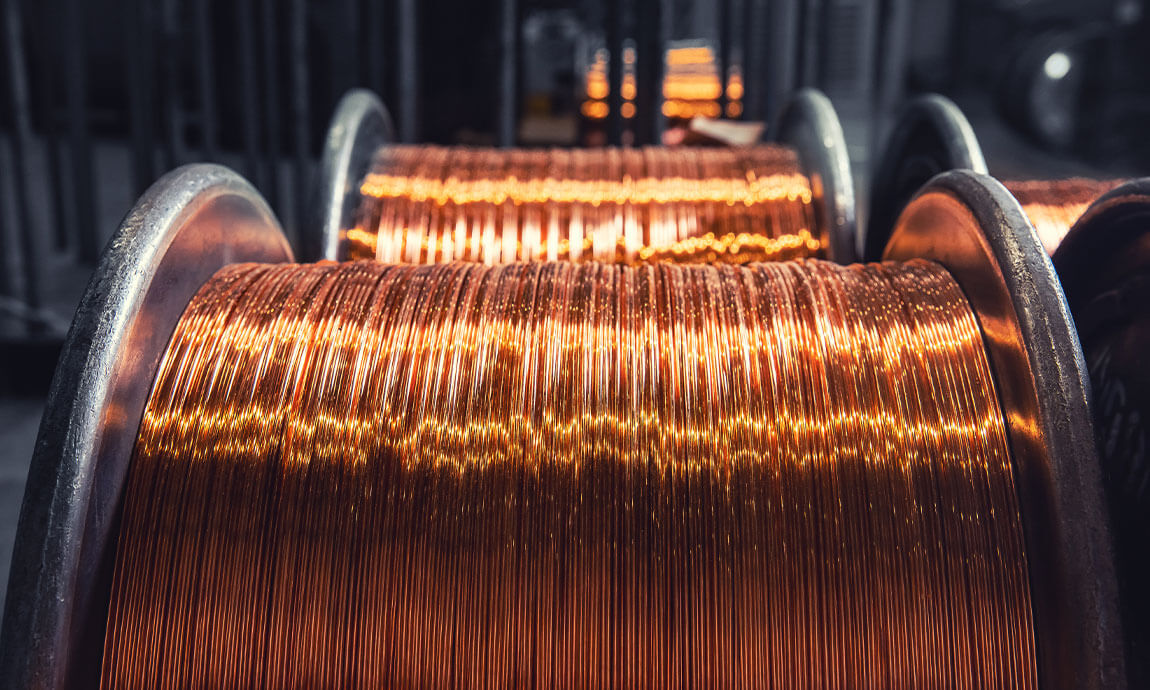 Prices across the commodities sector have been retreating from their recent multi-year highs on growing fears that the aggressive interest rate hikes by most of the central banks of the world together with the surging inflation, the Ukraine war, and the soaring U.S. dollar would potentially push the global economy into a slowdown spiral or a recession and dent industrial metals and energy demand.
The policymakers and the governments are trying to curb inflation that hit 40-year highs by bringing prices under control even if doing so risks an economic downturn, forcing many commodities traders and hedge funds to close some winning positions on commodities and take some profits out of the sector.
Brent oil briefly fell under $110/b:
Crude oil prices have been under pressure this week with Brent's price falling from its monthly high of $125/b to a Wednesday low of $107/b, the lowest level since mid-May, before bouncing to near $112/b this morning on a "buy-the-dip" trade.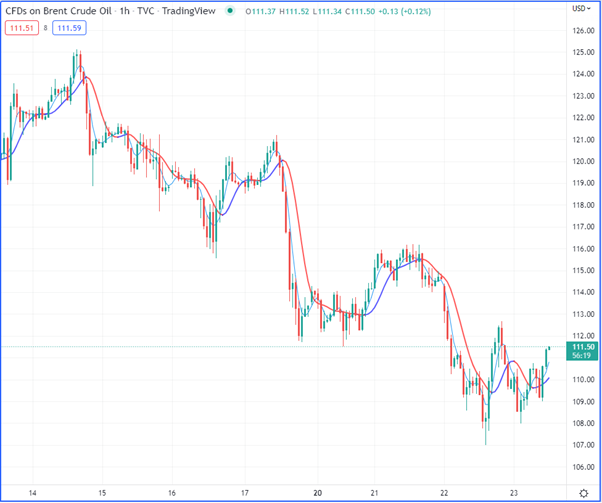 Brent crude, 1-hour chart
Yet, it was the WTI price that posted more enormous percentage losses vs Brent, falling to as low as $101/b before bouncing to $106/b, driven by the decision of U.S. President Joe Biden to pass a 3-month suspension of the federal gasoline tax to help fight record gasoline prices and provide temporary relief for American families this summer.
Oil prices have been also pressured by the fact that Russian crude still finds its way into the global markets, especially in Asian customers such as India and China in a deep $30/b discount or Africa and the Middle East for gasoline and naphtha, despite the sanctions from the western countries of Ukraine invasion.
Copper falls 20% from recent highs on recession fears:
The red metal which is called the "Dr. Copper" since it has been a barometer for the economic growth, hit a 16-month low of $3,84/lb on Thursday morning on worries that a potential global recession and the worsening economic outlook of China amid covid-led lockdowns, could slow down industrial and construction activity and reduce demand for base metals, including copper.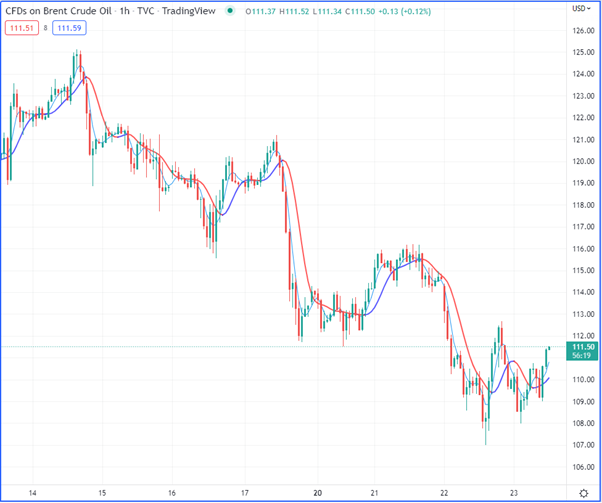 Copper price, Daily chart
As a result, the economic slowdown fears weighed on the price of copper which retreated by more than 20% from its early March 2022 high of $5/lb, despite the recent weakness in the U.S. dollar, the concerns over the supply side issues and a miner's strike on the largest copper mine in Chile.
Important Information: This communication is marketing material. The views and opinions contained herein are those of the author(s) on this page, and may not necessarily represent views expressed or reflected in other Exclusive Capital communications, strategies or funds. This material is intended to be for information purposes only and is not intended as promotional material in any respect. The material is not intended as an offer or solicitation for the purchase or sale of any financial instrument.