Sugar prices hit an 11-year high on tight supply and weather risk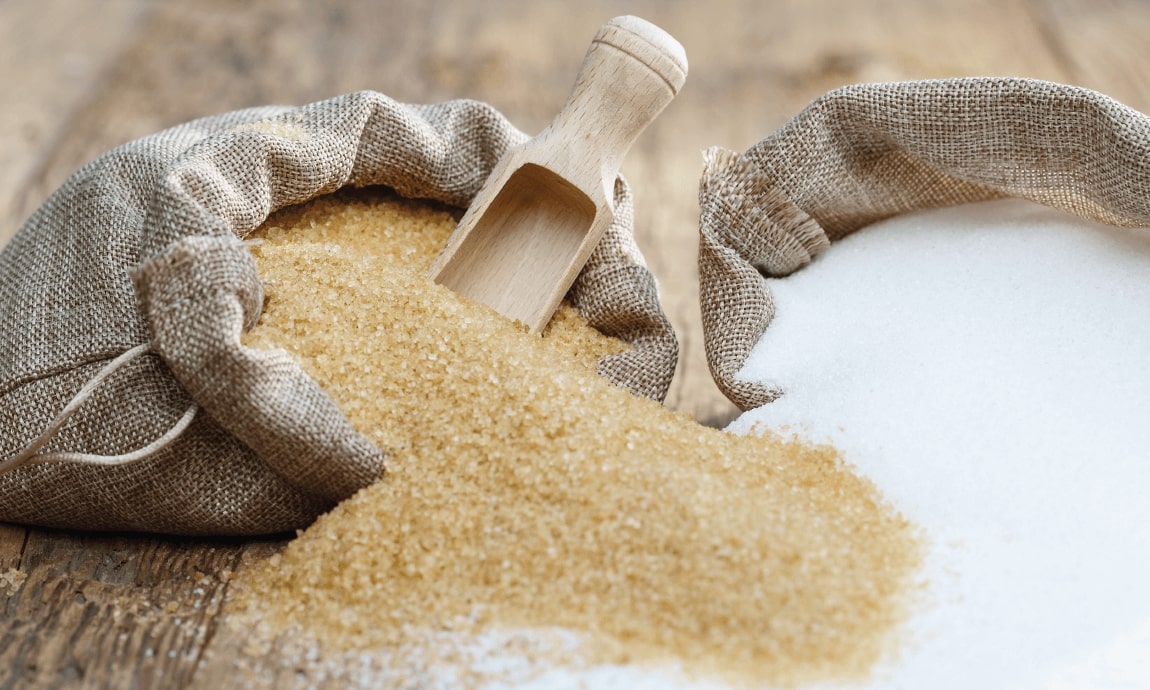 Raw sugar futures are heading for a ninth monthly gain and prices are near the highest since 2012 as the global market struggles with a demand-supply imbalance, and bullish investors keep pilling in due to strong fundamentals and weather risks, while demand is coming stronger after the pandemic.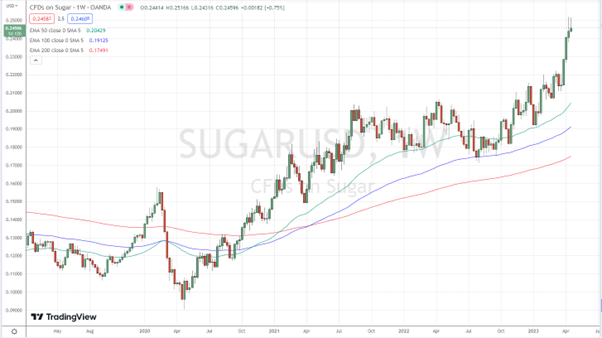 Sugar futures, Weekly chart
Sugar prices have gained over 20% so far this year toward the key $0.25 a pound level as the output in major producers such as India, China, Pakistan, and Thailand have fallen short of expectations on unseasonal weather conditions, coupled with lower-than-expected beet crop in Europe, and rainfalls in world's top producer Brazil.
About 80% of global sugar production comes from sugarcane, according to the International Sugar Organization, while 20% is derived from beets.
The sugarcane harvest in Brazil's south-central region — which accounts for 90% of the country's production — runs from April to December and its yield would be a key gauge to monitor, at a time, logistics out of Brazil could be a problem, given that Brazil is also dealing with record corn and soybean crops.
Meanwhile, El Nino weather risks are raising concerns for production next season from most of the important producers in Asia, since there is a 62% chance of El Niño conditions from May to June, according to the National Oceanic and Atmospheric Administration.
Sugar prices have also received an additional boost last week following the latest data from the Indian Sugar Mills Association (ISMA), which showed that cumulative domestic sugar production fell 5.4% year-to-year to 31.1mt through until 15 April due to unseasonal rainfall, whilst it added that just 132 mills were still crushing cane by mid-April compared to 305 mills at the same time last year.
Investors have been bullish on white sugar since mid-2020, helping the price to gain nearly 180% in just 36 months, rallying from the decade lows of $0.09 during the pandemic era to Wednesday's high of $0.25.
Prices plunged to as low as $0.09 a pound on April 28, 2020, during the first Covid-19-led lockdown due to lower sugar demand, supply glut, and large stockpiles, prompting producers to shutter plants and cut jobs, while farmers reduced plantings, creating the conditions for the current decline in production.
Important Information: This communication is marketing material. The views and opinions contained herein are those of the author(s) on this page, and may not necessarily represent views expressed or reflected in other Exclusive Capital communications, strategies or funds. This material is intended to be for information purposes only and is not intended as promotional material in any respect. The material is not intended as an offer or solicitation for the purchase or sale of any financial instrument.