U.S. natural gas rallies to its highest level since 2008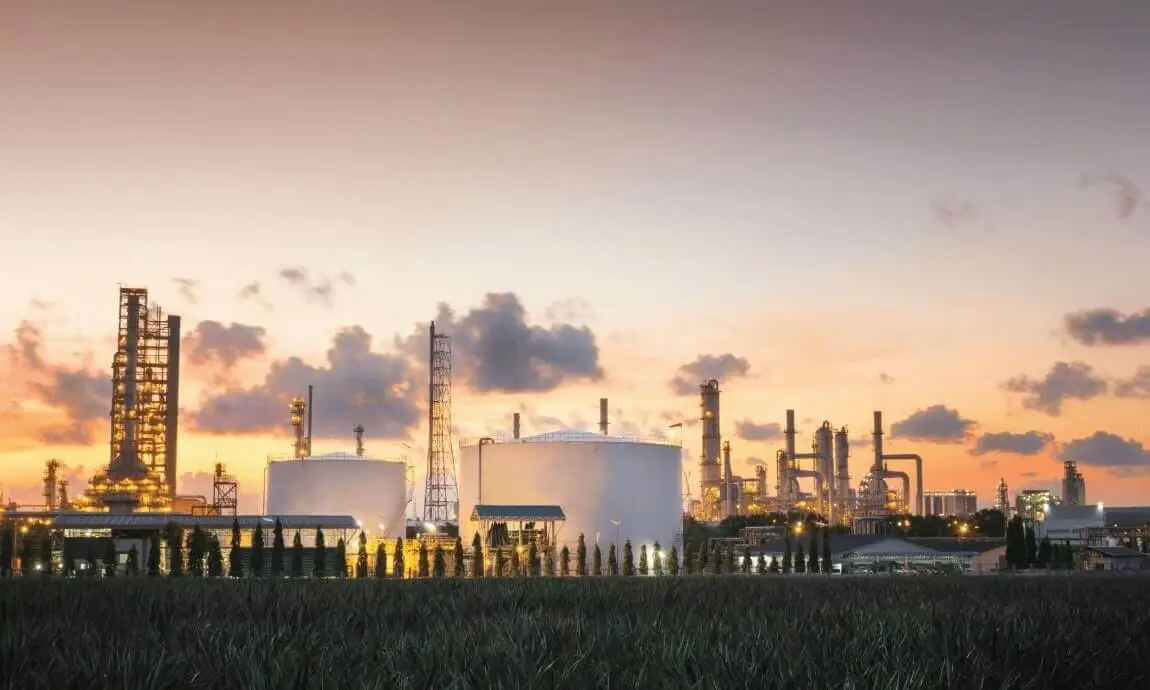 The price of the U.S. natural gas has experienced an impressive run-up over the last weeks, briefly topping above the $8/MMBtu on Monday, posting its highest level since 2008, before retreating lower to near $7/MMBtu on the following day.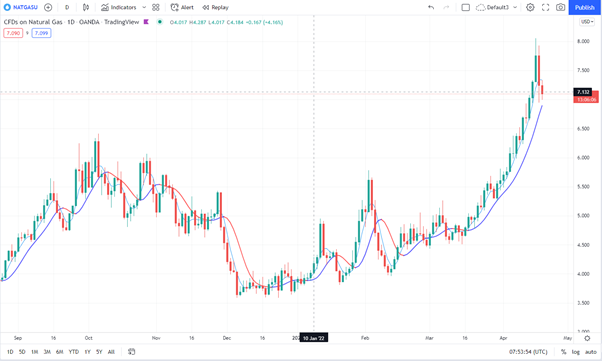 U.S. Natural gas futures, Daily chart
The front-month gas futures at the Henry Hub hit a multi-year high of $8,07 per million British thermal units on Monday, boosted by the record demand for U.S. LNG cargos from European countries, lower-than-normal gas stockpiles for the period, at a time Shale gas producers struggle to increase gas production despite spike prices.
Bullish catalysts for the U.S. gas price:
U.S. natural gas prices have already soared nearly 70% since the start of the Ukraine war in Febr. 24, and up to 100% so far in 2022, with soaring gas and electricity prices in Europe keeping demand for U.S. liquefied natural gas (LNG) near record highs as most of the European countries, try to halt themselves off Russian gas after Russia's invasion.
The European Union plans to cut Russian gas imports by two-thirds within a year as it seeks to reduce its dependence on the country, with the U.S. stepping up to help the EU to replace Russian imports by increasing exports of LNG gas for power generation and industrial usage.
Additional boost on U.S. gas prices gave a report from Refinitiv, showing a lower-than-expected average gas output in the U.S. Lower 48 states in April of 94,5 bcfd vs 96,3 bcfd in December 2021, despite the record gas prices.
Hence, U.S. gas stockpiles were currently around 17% below the five-year (2017-2021) average for this time of year, adding upward pressure on gas prices as well.
Gas prices retreat from highs:
However, gas prices pulled back by more than 10% from record highs on Tuesday after a swing to the weather outlook in United States, with the 2-week forecasts shifting somewhat warmer despite the expectations for a cold snap than previously expected.
Natural gas usually has seasonality to its trading patterns, so for instance, an expectation for a warmer weather usually decreases heating demand for homes and businesses, which eventually leads to a weaker demand for natural gas from utilities and power stations.
Investors took some profits out of gas prices yesterday following the bearish report by the IMF- International Monetary Fund, forecasting nearly 1% lower global economic growth amid the impact of the Russian invasion of Ukraine, and the soaring inflation, which could harm the demand for petroleum products, including natural gas.
Important Information: This communication is marketing material. The views and opinions contained herein are those of the author(s) on this page, and may not necessarily represent views expressed or reflected in other Exclusive Capital communications, strategies or funds. This material is intended to be for information purposes only and is not intended as promotional material in any respect. The material is not intended as an offer or solicitation for the purchase or sale of any financial instrument.