Wheat jumps 7% as Russia exits a grain export deal with Ukraine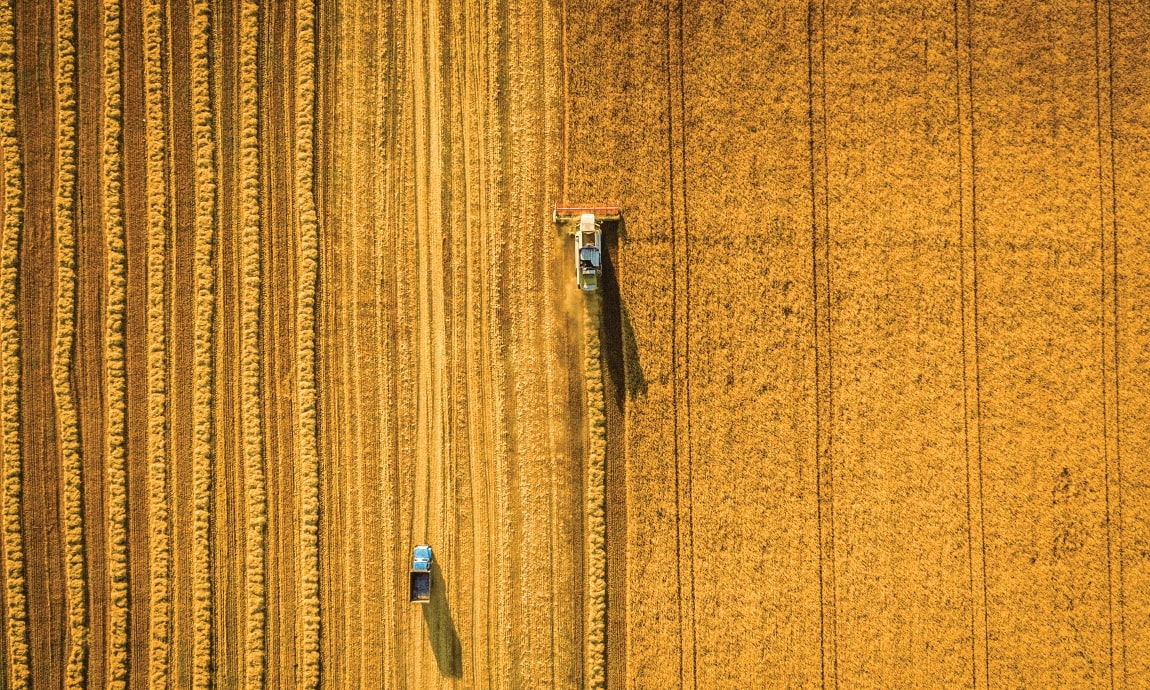 The new trading week started with a rally on grains across the agricultural board, with Wheat futures jumping nearly 7% as investors revived concerns over tighter global grain supplies after Russia's exit from a Black Sea export agreement during the weekend after Crimean strikes.
On Saturday, Russia announced the suspension of its participation in a U.N-backed Black Sea grain deal allowing the safe transit of exports of Ukrainian grain from Black Sea ports, in response to a Ukrainian drone attack on its naval vessels in Sevastopol's port, in Russia-annexed Crimea.
U.N., Turkey, Russia, and Ukraine achieved the JCC (Joint Coordination Centre) deal last July (expiring Nov.19) to guarantee military safety movements of ships in the Ukrainian Black Sea ports (Odesa and other smaller ports)-a grain corridor- and inspects the commercial vessels exporting Ukrainian agricultural products to world markets, that intended to ease a global food crisis.
Ukraine and Russia are among the world's largest suppliers of grains (together represent 25% of global grain exports), such as wheat, corn, barley, rapeseed, soybeans, sunflower oil, and others.
Market reaction:
Following the Russian pullback from the deal, Wheat futures hit a fresh two-week high of $8,85 a bushel, or up 7%, on Monday's early trading session, Corn rose nearly 3% to $7,05 a bushel, while Soybeans added 1% to $14,10 a bushel, as the escalating geopolitical developments on the Black Sea and the weaponization of food by Russia add a "fear premium" on the prices.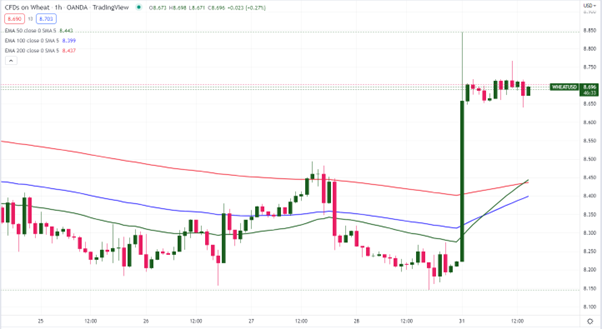 Wheat futures, 1-hour chart
Even though Wheat prices are trading at almost $5/bushel, or 35% lower than an all-time high of $13,60/bushel hit on March 08, 2022, a few days after Russia's invasion of Ukraine, however, it supports the pressure on the global food inflation and is deteriorating the food shortages in developing countries such as Yemen, Ethiopia, and Somalia, where a large percentage of the population is on the brink of starvation.
Important Information: This communication is marketing material. The views and opinions contained herein are those of the author(s) on this page, and may not necessarily represent views expressed or reflected in other Exclusive Capital communications, strategies or funds. This material is intended to be for information purposes only and is not intended as promotional material in any respect. The material is not intended as an offer or solicitation for the purchase or sale of any financial instrument.