WTI crude oil plunges 4% to $89b on recession fears and Iran nuclear deal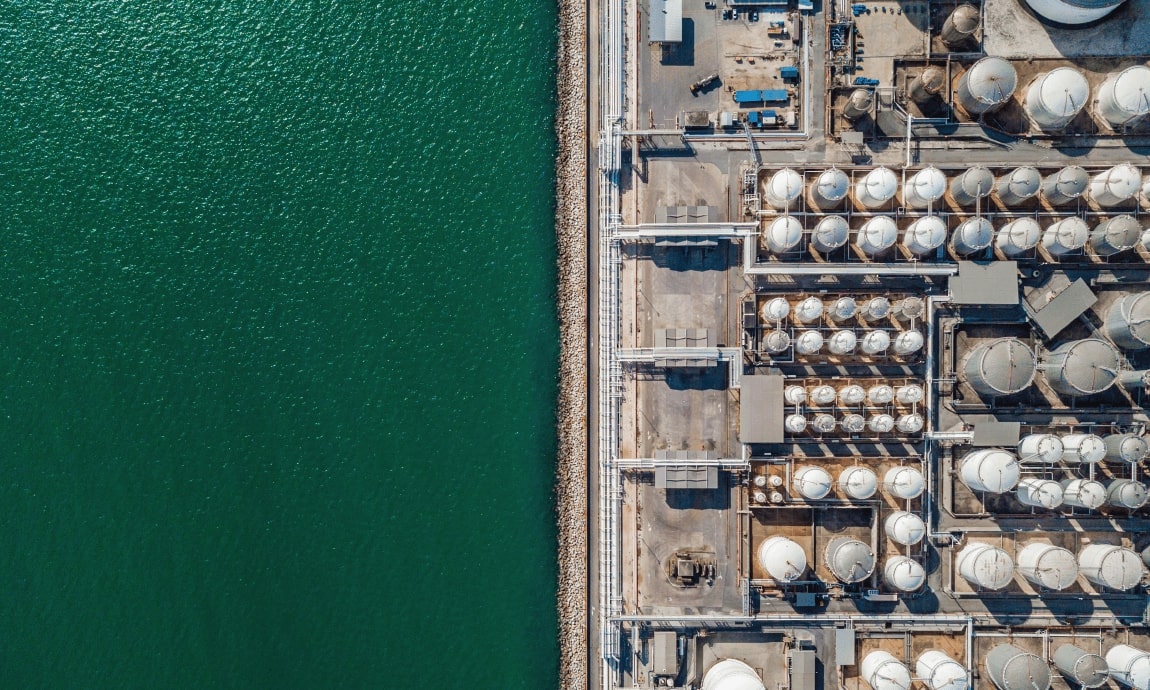 WTI crude oil prices fell more than 4% to below the $89/b mark on Wednesday morning and Brent towards $94/b as energy investors fear that the aggressive rate hikes from some major central banks such as Federal Reserve and European Central Bank to curb soaring inflation could lead to a slowdown of the global economy, which will eventually soften the fuel demand growth.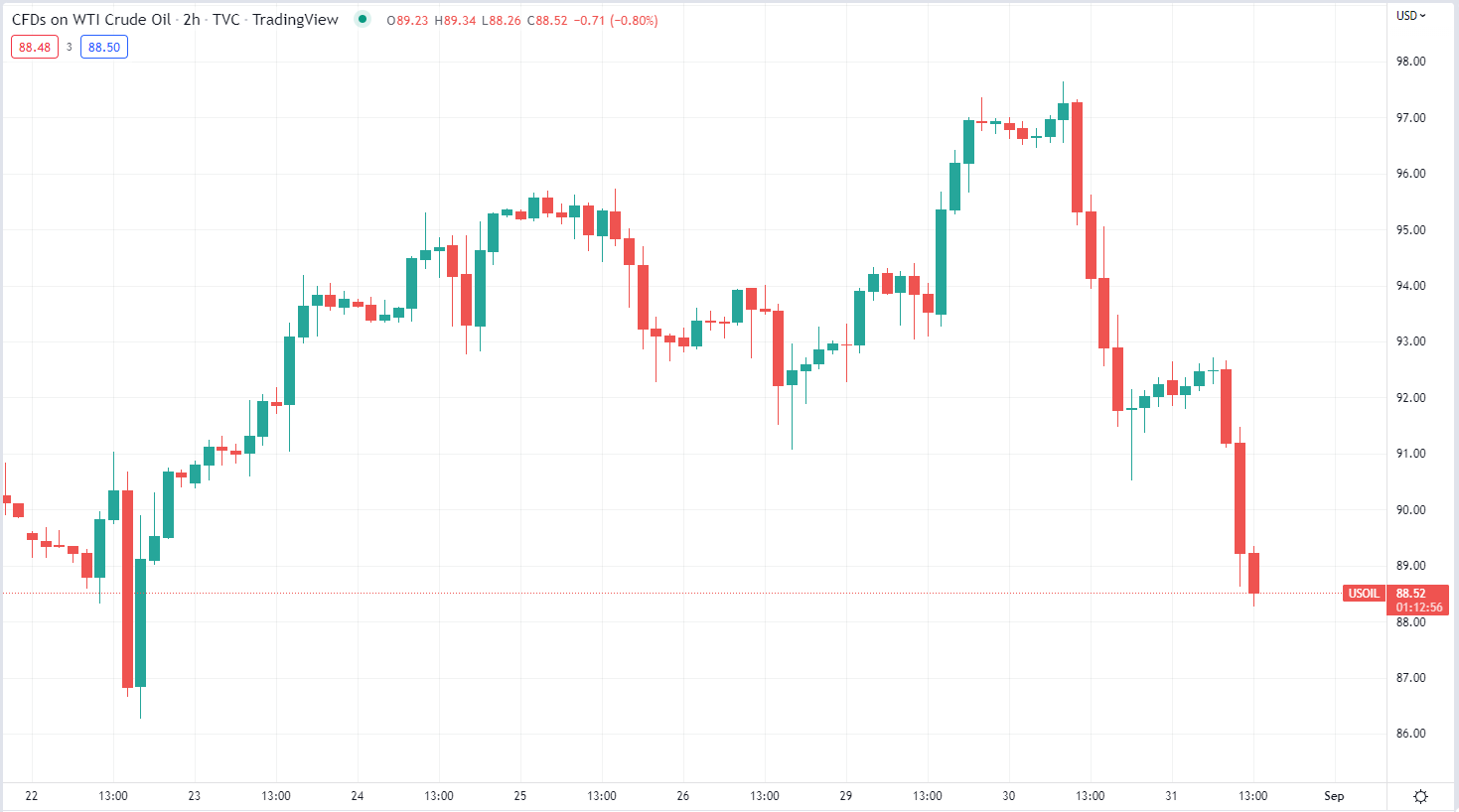 WTI oil, 2-hour chart
Crude oil prices have lost nearly 10% since Monday suffering a sharp two-day sell-off, with the price of Brent crude falling off Monday's highs of $105/b to today's intraday lows of $94/b, while WTI retreated from the weekly highs of $97,50/b to near $88/b.
Furthermore, crude oil prices have been getting more pressure recently on the positive progress around the restoration of the Iranian nuclear deal and which will lead to the lift of the sanctions on Iran. The Opec member has the capacity to release more than 1 million bpd of crude oil into the global markets immediately, pressuring oil prices further.
On top of that, renewed covid-led demand worries weigh negative on the oil prices as the Chinese authorities have imposed fresh lockdowns and business closures on some large economic hubs such as Shenzhen and Dalian to fight local covid outbreaks.
The sentiment for oil prices also deteriorated this morning following the release of the Chinese manufacturing activity-PMI for August, which came at 49,4 vs 49,2 expected. The reading is below 50 marks, which indicates a contraction in the manufacturing sector for a second straight month in the world's largest fuel consumer.
Retreating gasoline prices:
Another eye-catching event in the energy market is the impressive fall of the wholesale U.S gasoline prices to below $2,70/gallon on Wednesday mid-day, posting their lowest level since before the Russia-Ukraine conflict at the end of last February.
Also pressuring gasoline prices has been the continuing release of the U.S. Strategic Petroleum Reserve (SPR)- an emergency stockpile maintained by the U.S. Department of Energy- by the White House to stabilize local gas prices.
Gas prices in the United States have lost nearly 50% since topping $5/gallon in early June, giving a significant relief for the local drivers, especially during the summer driving season.
Important Information: This communication is marketing material. The views and opinions contained herein are those of the author(s) on this page, and may not necessarily represent views expressed or reflected in other Exclusive Capital communications, strategies or funds. This material is intended to be for information purposes only and is not intended as promotional material in any respect. The material is not intended as an offer or solicitation for the purchase or sale of any financial instrument.