WTI drops to $85b on renewed demand worries despite OPEC cuts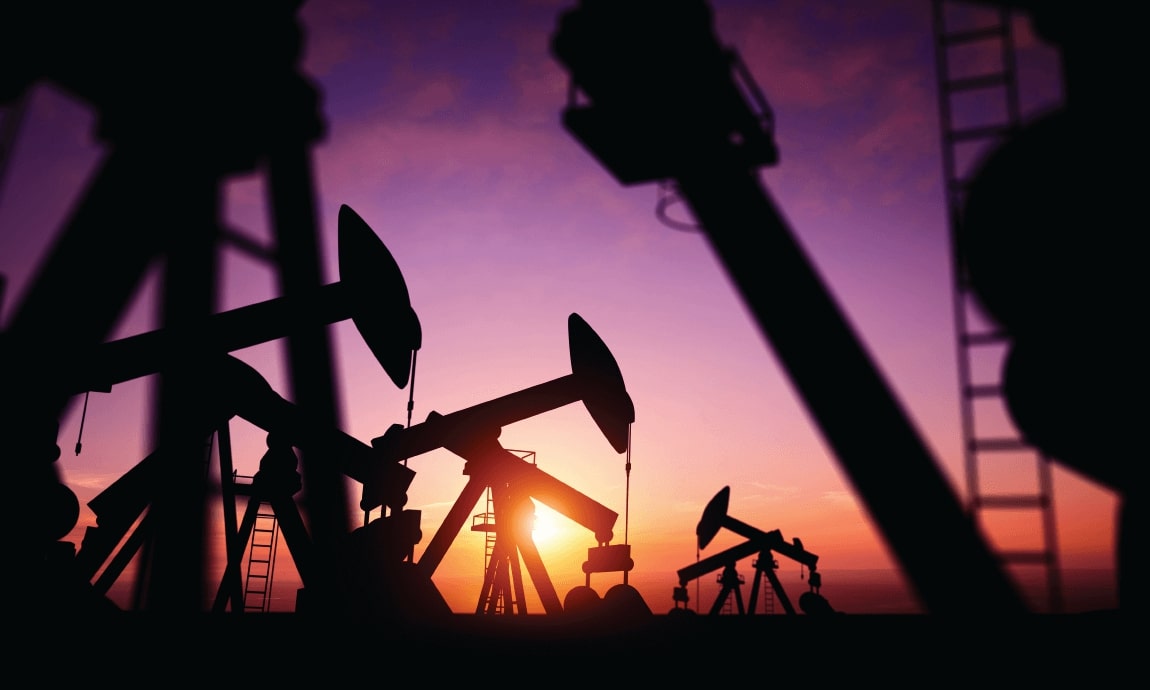 WTI crude oil prices extended declines towards the $85/b mark while Brent fell to as low as $91/b during Wednesday's morning session, hitting their lowest levels since before Russia invaded Ukraine in late February, on renewed demand worries amid the ongoing covid-led lockdowns in China and global economic challenges.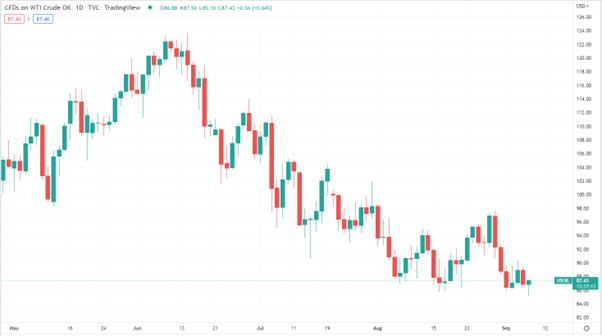 WTI crude oil, Daily charts
The market sentiment has turned negative for the crude oil contracts following the recent demand-driven bearish fundamental catalysts, with WTI oil price falling this morning to the lowest since January 26, and Brent price to the lowest since February 18, 2022.
OPEC+ output cuts:
Crude oil contracts are following a downtrend price momentum recently despite Monday's decision by the OPEC+ alliance to implement a small oil production output cut of 100k bpd starting, from October.
The small cut is more of a political statement toward the USA and allies, and a symbolic message to the short sellers that OPEC will support the oil prices, while it also offsets last month's increase of production by 100k bpd after U.S. President Biden's pressure.
Renewed demand worries and a strong dollar:
The aggressive interest rate hikes by Federal Reserve to curb surging inflation has lifted the U.S. dollar to a 20-year high against major currencies such as Euro, Pound Sterling, Chinese Yuan, and Japanese Yen, making the dollar-denominated crude oil prices more expensive for foreign customers.
On top of that, many other important central banks such as ECB, and BoE, are raising rates as well to fight inflation, harming the economic growth prospects, and deteriorating the fuel demand growth outlook, which are factors pressuring crude oil prices.
Lower fuel demand from China:
According to Reuters, China's crude oil imports in August fell 9.4% from a year earlier or about 9.5 million barrels per day (bpd) against an 8.79 million bpd in July and 10.49 million bpd in August 2021.
Therefore, the world's second-largest crude consumer imported in August nearly 1 million bpd less crude oil volumes than a year earlier as extended COVID-19 restrictions, and a struggling economy declined domestic fuel demand growth at a time shutdowns at refineries last month amid plant overhauls and lower profit margins also impacted imports.
China's strict "zero-covid" policy has kept cities in the Guangdong province with more than 20 million people in total, under lockdown, curbing mobility, and fuel oil demand, which adds further pressure on Brent and WTI oil prices.
Important Information: This communication is marketing material. The views and opinions contained herein are those of the author(s) on this page, and may not necessarily represent views expressed or reflected in other Exclusive Capital communications, strategies or funds. This material is intended to be for information purposes only and is not intended as promotional material in any respect. The material is not intended as an offer or solicitation for the purchase or sale of any financial instrument.