Global markets bounce, commodities fall ahead of Russia-Ukraine talks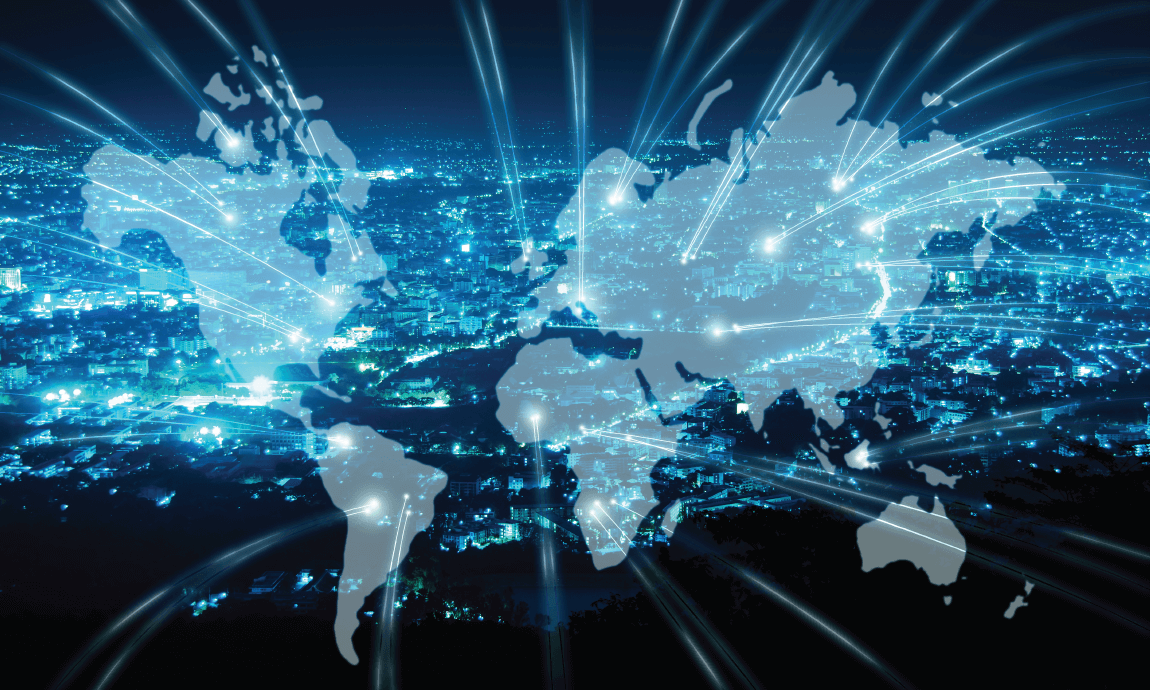 Risk-on mood in the financial markets on Thursday morning as investors gained confidence from the planning diplomatic talks between Russian and Ukraine later today, sending global equities to weekly highs, and plunging energy, grains, and industrial metal's prices from their multi-year highs.
Tech-heavy Nasdaq Composite gained 3,5% last night, posting its best day since November 2020, following by 2,5% gains in Dow Jones and S&P 500, while the positive sentiment continued this morning into the Asian markets, with Japan's Nikkei 225 adding 4%, while the Chinese markets rallied 2%.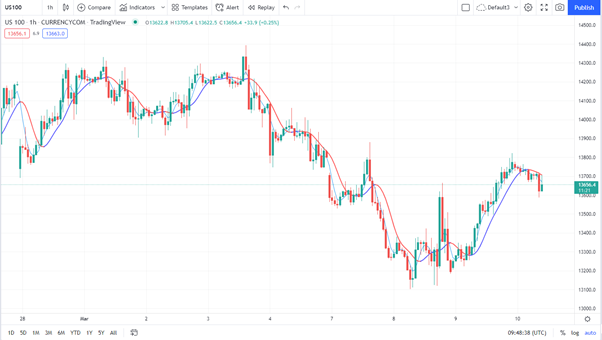 Nasdaq Composite, 1-hour chart
Looking in the currency market, the DXY-U. S dollar index lost some steam, falling off recent 22-month highs of 99 mark, with Euro bouncing back above $1,10 level, and the Pound Sterling crossing above $1,315.
Ukraine's compromise?
Many catalysts triggered the sell-off in the energy market and the rally on the equities, including comments from the Ukraine's PM Zelenskiy, saying that he is prepared for certain territorial compromises and "neutrality" on the today's planning talks with Russia, reversing the negative sentiment and increasing the possibility of a diplomatic solution to the military conflict.
All eyes will be turned on Turkey today, as the Russian foreign minister Sergei Lavrov and the Ukrainian counterpart Dmytro Kuleba will have their first planning meeting since Russia invaded Ukraine on February 24, 2022.
Commodities sell-off:
Crude oil prices lost as much as 14% yesterday, posting their biggest one-day drop since April 2020, with Brent and WTI prices falling from the intraday highs of $132/b and $127/b to intraday lows of $106/b and $104/b respectively, before bouncing to near $112/b on Thursday morning.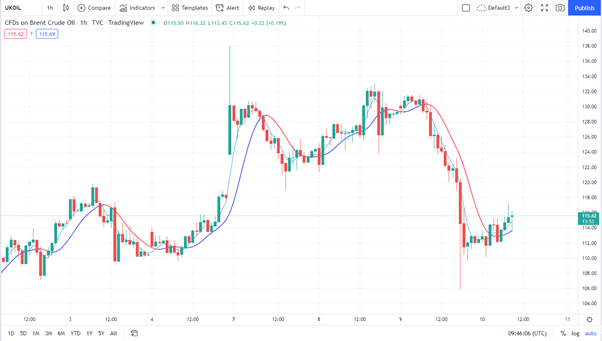 Brent oil, 1-hour chart
Energy investors sold some positions in the European natural gas Dutch TTF contract, sending the price to near €150/MWh, more than 50% lower from Monday's record high of €345/MWh following the reports that some European countries will not ban oil and gas imports from Russia.
Hence, the comments from the United Arab Emirates energy minister Suhail al-Mazrouei and UAE's ambassador to Washington added bearish pressure on energy prices, saying that their country will be encouraging OPEC to consider higher output to fill the supply gap due to sanctions on Russia after it invaded Ukraine.
In addition, the collapse of the oil and gas prices was also supported from news of possible progress by the U.S. administration in encouraging more crude oil output from other sources to compensate for supply disruptions following Russia's invasion, mainly from OPEC countries such as Iraq, and UAE, or even Iran and Venezuela which are under oil embargo from the Western countries.
Both crude oil contracts broke above $130/b level on Monday, a 13-year high, after U.S. and UK banned oil and gas imports from Russia, the world's third-larger oil producer, just behind U.S. and Saudi Arabia, with 11 million bpd production.
Other commodities that have seen significant rallies since the war in Ukraine also pulled back Wednesday, including Wheat which lost -7%, Palladium -6%, Gold, and Silver with 3% losses, while base metals Copper, and Aluminium dropped off more than 5% from their recent record highs.
Important Information: This communication is marketing material. The views and opinions contained herein are those of the author(s) on this page, and may not necessarily represent views expressed or reflected in other Exclusive Capital communications, strategies or funds. This material is intended to be for information purposes only and is not intended as promotional material in any respect. The material is not intended as an offer or solicitation for the purchase or sale of any financial instrument.