Morning Briefing: Financial markets extended gains on pandemic optimism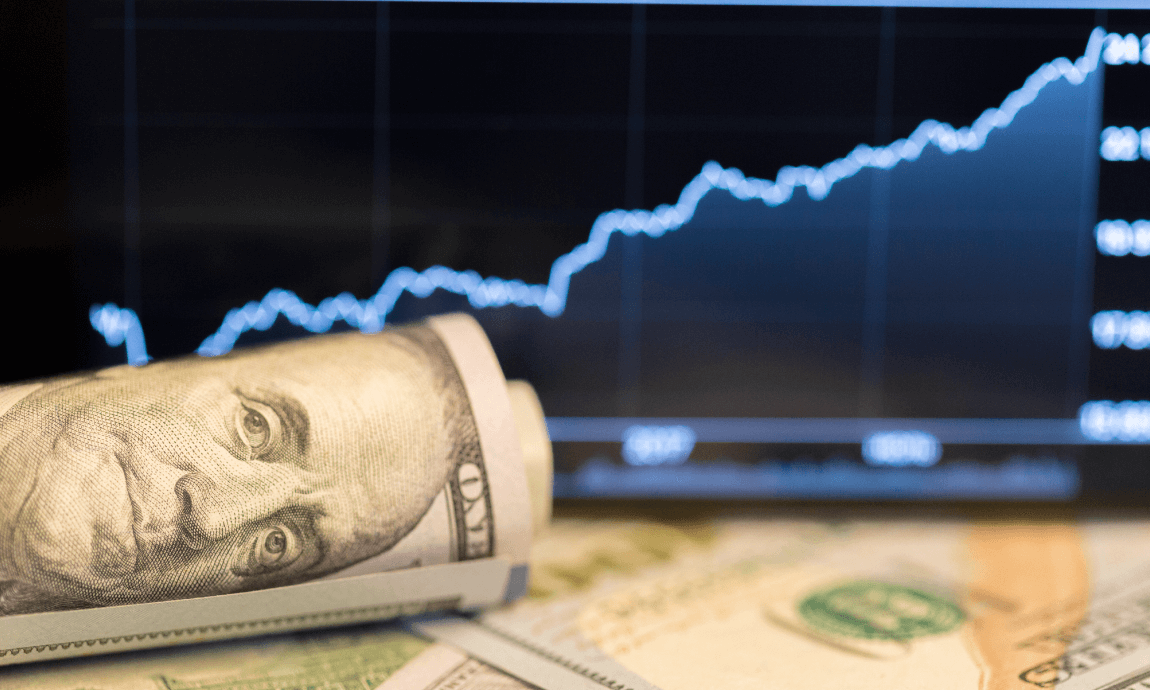 Global financial markets rallied on Tuesday as investors have been becoming more optimistic that the pandemic is easing. The US markets extended their massive gains from their March lows on improved risk sentiment and a strong rally in the technology sector.

IMF sees pandemic recession worse than financial crisis:
The US futures and most of the Asian-Pacific markets turned negative this morning after the International Monetary Fund warned that the global economy is set to see its worst financial crisis since the Great Depression, according to its April World Economic Outlook.
The IMF expects that the global economy to contract 3% in 2020, almost 6.3% lower than its January 2020 outlook, making the "Great Lockdown" the worst recession since the Great Depression and far worse than the Global Financial Crisis in 2008.
However, IMF sees global growth rebounding 5.8% in 2021, saying that the recovery in 2021 would be only partial as the level of economic activity is projected to remain below the level, they had projected for 2021, before the virus hit. For the first time since the Depression, both advanced and emerging markets are in recession.
Finally, they project that the economic growth for selected countries/regions would be: U.S., -5.9%; Euro-area, -7.5%, with Italy falling -9.1% and Spain down -8.0%; Japan, -5.2%; Canada, -6.2%; China, +1.2%; India, +1.9%; Saudi Arabia, -2.3%.

Coronavirus Update:
Global cases: More than 1.97 million
Global deaths: At least 125,678
Most cases reported: United States (602,989), Spain (172,541), Italy (162,488), France (131,361), Germany (131,359).

Market Reaction:
US markets rally 3% on pandemic optimism
The US stock indices surged by 3% on Tuesday on signs that the pandemic is easing and on talks for a possible restart of the US economy at end of April. The Nasdaq index led the gains by 4% for its fourth straight positive day with shares of Amazon and Netflix rising to all-time highs on strong demand. The Dow Jones index rose by 2.4% at 23.950 while S&P 500 climbed 3.1% to 2.846.
Asian Pacific stock markets were flat during the Wednesday morning session, failing to follow the US overnight gains. Nikkei index fell 0.6% while the Australian and Chinese indices lost 1%.
US futures lost 1% following the negative report from IMF for the global economy, with Dow Jones indicating an opening near 23.800 points.

Crude oil plunged 10%, WTI dropped at $20
The Crude oil prices plunged by another 10% on Tuesday as the OPEC+ cut deal had failed to balance the energy market.
The WTI crude oil contract fell 10% to settled at $20.11 per barrel yesterday, while the Brent oil plunged 7% to finish the day at $30.
Energy investors would be highly focused on the well-expected Energy Information Administration (EIA) crude oil Inventory data later today, to justify the huge inventory build ups in US. On weekly stockpiles data, the EIA is expected to report that U.S. crude stockpiles rose by 11.6 million barrels last week, after having risen 30.6 million barrels over the past three weeks.
However, in China, where the virus outbreak started and is now largely under control, oil demand appears to be returning, with data showing crude oil imports rising 12% in March from a year earlier.

Gold rallied to 8-year highs on recession fears
Gold prices extended their rally yesterday, reaching their highest level in 8 years at $1.750/oz on pandemic recession fears, weaker US dollar and the excess liquidity from global central banks. Silver prices also advanced to monthly highs near $15.80/oz while the Palladium price rose to $2.300/oz.

Forex Market: US dollar weaker across the board
The US dollar fell against major currencies on improved risk sentiment after better Chinese economic data. The latest aggressive monetary measures from the Federal Reserve have also added pressure on the dollar's weakness.
The DXY-dollar index fell below the 99 level for the first time in April, while the USD/JPY struggles to hold the 107 level. The EUR/USD climbed near 1.10 and GBP/USD rose at monthly highs of 1.26.

Economic Calendar for April 15, 2020 (GMT+ 3:00):
Important Information: This communication is marketing material. The views and opinions contained herein are those of the author(s) on this page, and may not necessarily represent views expressed or reflected in other Exclusive Capital communications, strategies or funds. This material is intended to be for information purposes only and is not intended as promotional material in any respect. The material is not intended as an offer or solicitation for the purchase or sale of any financial instrument.