Nasdaq Composite jumps 2% after Fed's 25 bps rate hike decision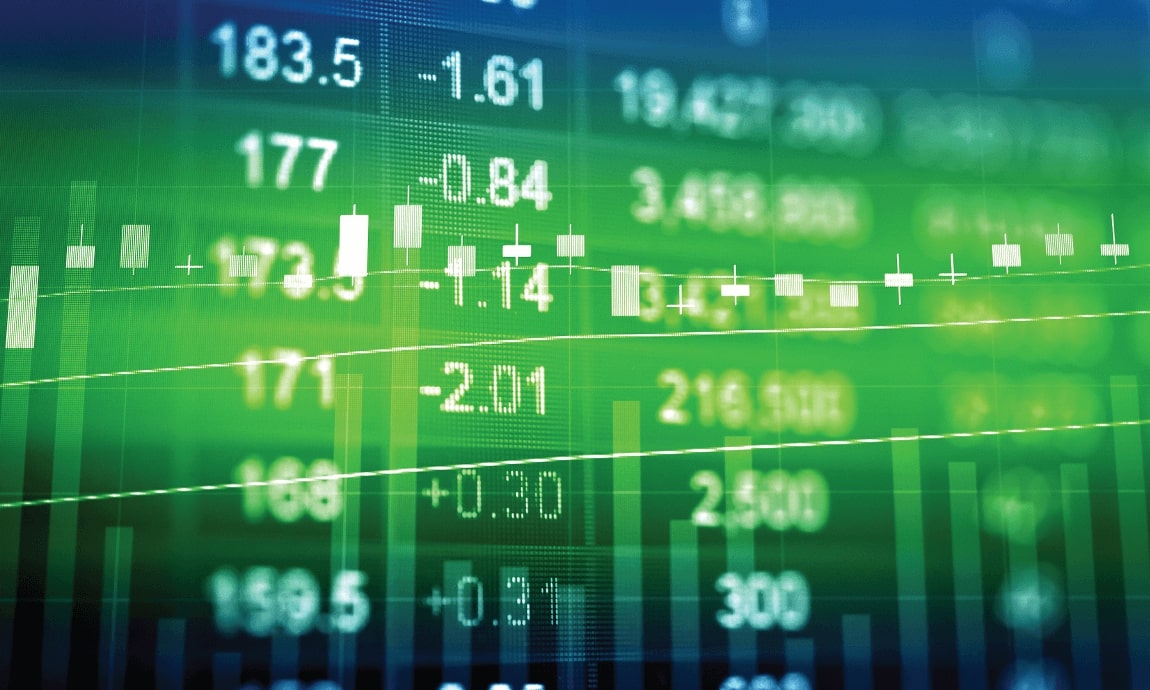 Tech-heavy Nasdaq Composite added 2% to close at 11,816 on Wednesday, its highest level since mid-September 2022, followed by 1% gains in S&P 500, while the Dow Jones index rose only 0.02% after sliding more than 500 points at the day's lows, following a rate hike by the Federal Reserve.
The world's largest central bank raised its benchmark rate by 25 bps to a range of 4.5% to 4.75% from 4.25% to 4.5% previously in its battle against the four-decades record high inflation.
This is the second policy meeting in a row that the Fed is lowering its pace of rate hikes after the 50-bps increase at December's meeting, based on recent macroeconomic data that have indicated that inflation is easing.
The Federal Reserve hiked its Fed's Fund rates by 75 basis points four straight times last year before approving a 50-basis point move in December.
Market reaction on Fed's rate decision:
All three U.S. major indices posted an intraday U-turn, erasing earlier significant losses of nearly 1% to end the regular session with gains after Powell started speaking to reporters during the press conference after the policy decision.
The appetite for risk assets increased after Federal Reserve Chair Jerome Powell said the central bank had made progress in its battle against inflation, bolstering investor optimism that inflation is cooling enough for the central bank to take notice.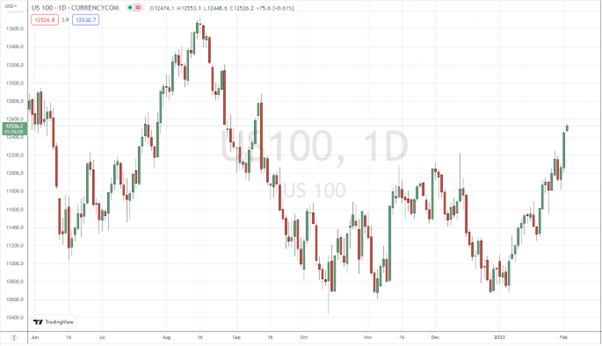 Nasdaq Composite, Daily chart
Nasdaq Composite notches the best start to the year since 2001, gaining more than 13% so far this year, as the investors feel the confidence that Fed's interest rates are nearing their ultimate level, boosting interest rate sensitive, growth-led, and heavily shorted technology stocks.
Both S&P 500 and the industrial Dow Jones also had a strong start to the year, witnessing their first gain for January since 2019 as investors returned to markets, which were hit hard in 2022 by a hawkish Federal Reserve and recession fears.
Expectations of slower rate hikes ahead have also dented the U.S. dollar and Treasury yields. The DXY- U.S. dollar index which tracks the greenback against six major currencies, posted a fresh nine-month low of 100.80 last night, while the yields on the 10-year Treasury fell as low as 3.40%, further pressuring the dollar against major peers.
The improved risk sentiment, the weaker dollar, and bond yields gave the opportunity to other major growth-sensitive currencies to rally against the greenback, with Euro breaking above the $1.10 key psychological level, the Pound Sterling rising to $1.24, and the commodities-led Australian dollar to soar nearly $0.7150.
Important Information: This communication is marketing material. The views and opinions contained herein are those of the author(s) on this page, and may not necessarily represent views expressed or reflected in other Exclusive Capital communications, strategies or funds. This material is intended to be for information purposes only and is not intended as promotional material in any respect. The material is not intended as an offer or solicitation for the purchase or sale of any financial instrument.