S&P 500 and Nasdaq hit a fresh 15-month high ahead of the Q2 earnings season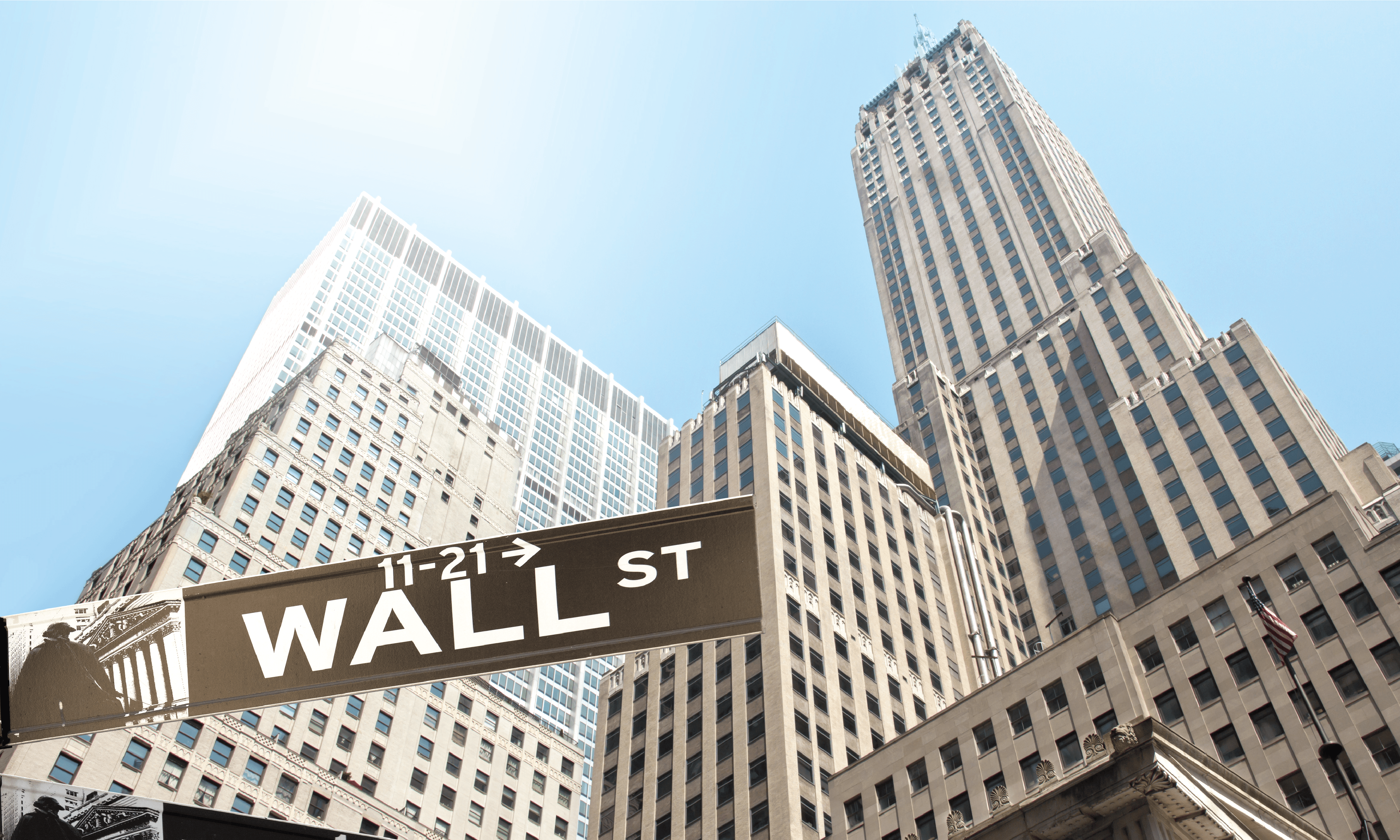 Monday's trading session ended positively for the three major U.S. indices as traders remain optimistic off of encouraging inflation data from last week, with both S&P 500 index and Nasdaq Composite posting a fresh 15-month high ahead for the second quarter earnings season.
Tech-heavy Nasdaq Composite led the gains by climbing nearly 1% to 14,245, followed by the S&P 500 which gained 0.40% to 4,522, while the Dow Jones index added 0.22% to reach its highest closing level in 2023 of 34,585.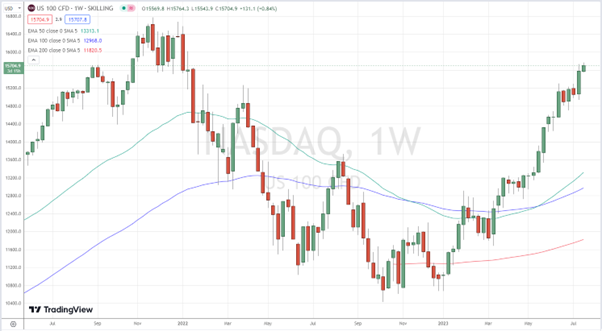 Nasdaq Composite, Weekly chart
U.S. stock indices are coming off a winning week that saw the Dow Jones gain 2.3% to post its best weekly gain since March, while the S&P 500 and Nasdaq Composite added 2.4% and 3.3%, respectively.
The recent gains were driven by the softer-than-expected CPI and PPI inflation readings for June coupled with expectations for a milder-than-forecasted economic recession, which lifted the appetite for risky assets against the safety of the dollar.
Hence, the AI-driven optimism and the prospect for a less hawkish Federal Reserve due to retreating inflation data have pushed the growth and interest rates-sensitive technology sector to yearly highs, spreading the risk appetite across the board.
The kick-off of Q2 earnings season:
Markets participants are now awaiting the start of the Q2 earnings season to examine the performance and profitability of the local companies against higher interest rates and inflation at a time Wall Street continues its recent rally.
Investors await a bunch of earnings from big financial institutions later today on Tuesday, with results on deck from Bank of America, Morgan Stanley, Bank of New York Mellon, and PNC Financial.
Sentiment on major banks was boosted last week following better-than-expected quarterly results from JPMorgan Chase & Co, and Wells Fargo, yet Citi was the odd one after its earnings fell short of analyst expectations.
The Big Tech earnings season starts on Wednesday when Tesla and Netflix take the center of the stage, followed by the results of IBM and United Airlines, while Johnson & Johnson, American Airlines, and American Express are not scheduled to release earnings until Friday.
Important Information: This communication is marketing material. The views and opinions contained herein are those of the author(s) on this page, and may not necessarily represent views expressed or reflected in other Exclusive Capital communications, strategies or funds. This material is intended to be for information purposes only and is not intended as promotional material in any respect. The material is not intended as an offer or solicitation for the purchase or sale of any financial instrument.