Stocks extended weekly losses on rate hike and recession fears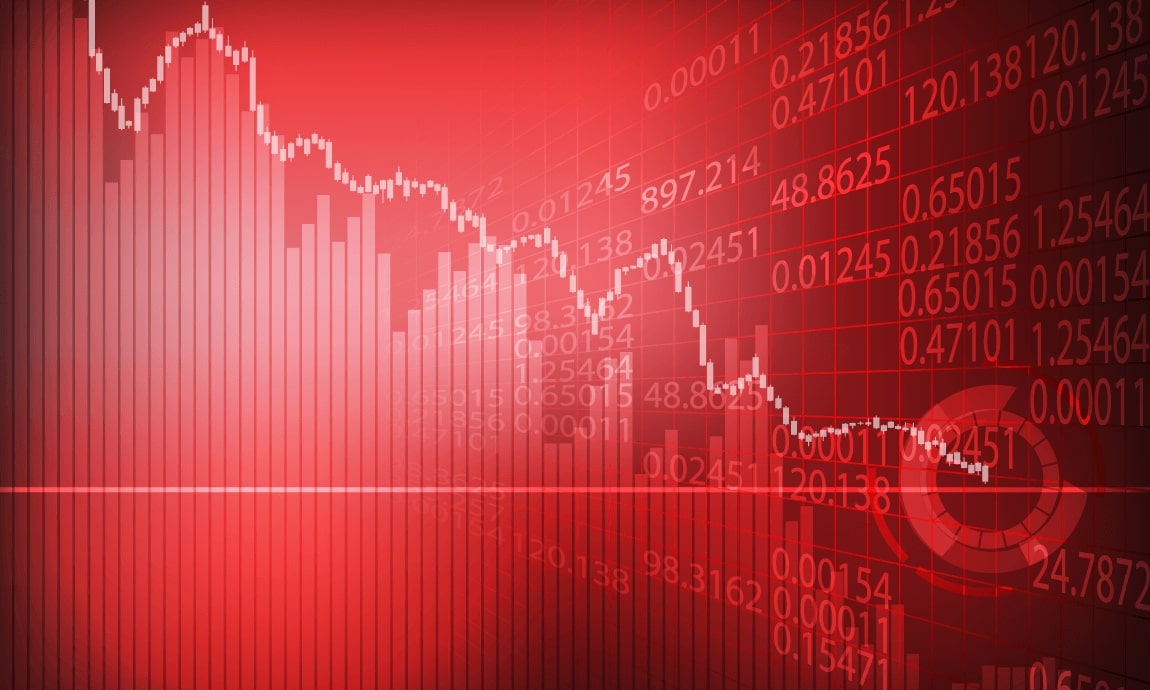 Financial markets extended losses last week as investors were concerned over the hawkish stance and the aggressive policy tightening by major central banks despite growing recession worries, at a time an unprecedented spike in COVID-19 cases in China increases fears for a delayed reopening in the country.
Appetite for risky assets eased last week after hawkish signals from the Federal Reserve, Bank of England, and European Central Bank triggered concerns that rising interest rates, a sharp increase in borrowing costs, and persistently high inflation could spark an economic slowdown or a recession in 2023.
The three central banks delivered a smaller 50-basis point rate hike last week, flagging more increases to come, and projecting that interest rates would likely peak at higher-than-expected levels in 2023, hampering economic growth and weighing on the market risk sentiment.
Market reaction:
U.S. stocks suffered a second straight week of losses last Friday, with Dow Jones falling by 1.66% for the week, the S&P 500 dropping 2.09% and the tech-heavy Nasdaq Composite tumbling 2.72%, as fears continued to mount that the Fed's aggressive tightening will slip the U.S. economy into a recession.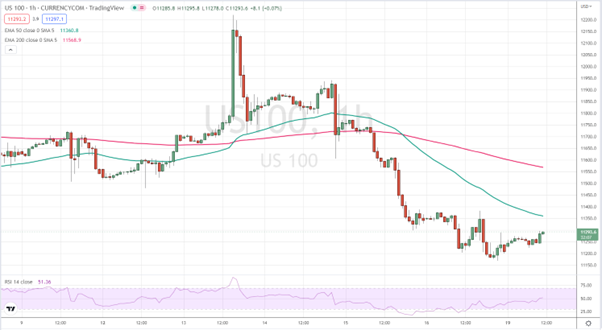 Nasdaq Composite, 1-hour chart
Asian-Pacific markets ended the first day of the week that is leading up to the Christmas holidays in red, with Chinese stocks leading the losses by nearly 1% on worries over the rising Covid-19 in the country after it scaled back several strict lockdown measures earlier in December.
However, as we got into European Monday's trading, market sentiment improved as the fears for the rate hike outlook were offset by the falling dollar and bond yields, with Euro climbing back to $1,0650 a dollar, and the U.S. stock futures turning positive by 0,50%.
Both Brent and WTI crude oil prices added another 1% this morning to $80/b and $75/b respectively, extending last week's gains of 3% on a supply disruption of the pipeline (with 620k bpd capacity ) that connects Canadian crude producers to U.S. refiners, on China's reopening optimism, and after the news by the U.S. Energy Department on Friday that it will begin repurchasing crude oil for the Strategic Petroleum Reserve (SPR).
Important Information: This communication is marketing material. The views and opinions contained herein are those of the author(s) on this page, and may not necessarily represent views expressed or reflected in other Exclusive Capital communications, strategies or funds. This material is intended to be for information purposes only and is not intended as promotional material in any respect. The material is not intended as an offer or solicitation for the purchase or sale of any financial instrument.