Tech stocks had a stellar first half of 2023 after an AI frenzy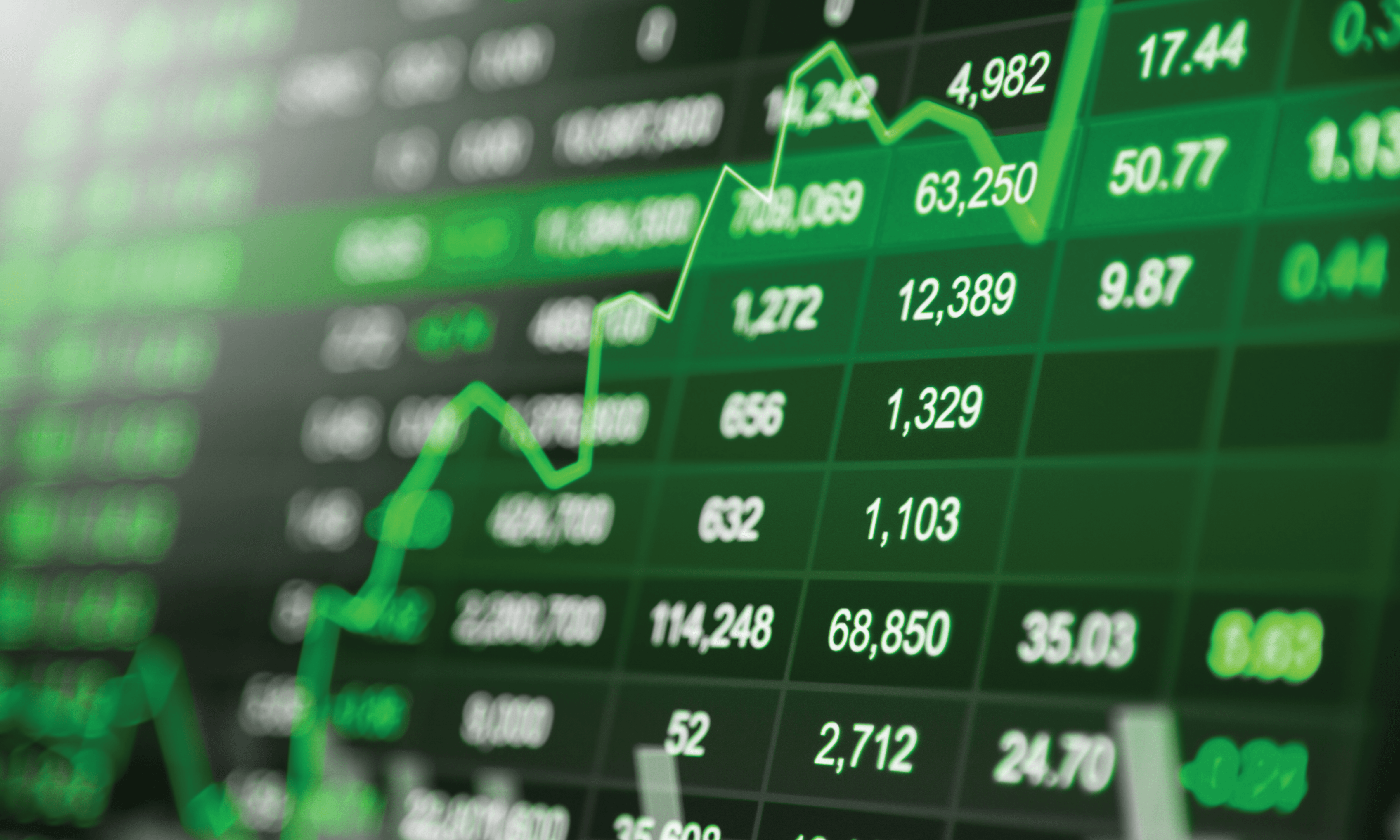 The first half of 2023 has been exciting for tech stocks and investors as the artificial intelligence (AI) frenzy, solid revenues, and the falling energy and inflationary numbers have supported the rally across the tech board despite the surging interest rates and short-lived March's banking crisis.
Mega-cap tech stocks led a rally in H1 thanks largely to the prospects of the OpenAI's ChatGPT and AI services in the sector, with several big tech giants enjoying more than 40% stock gains, with Apple adding 54% and closing above a $3 trillion market cap, Microsoft 45%, Alphabet 40%, Amazon 60%, Netflix 60%, Tesla 132%, and Meta 148%.
AI-related chips stocks have gained the most since Jan.01, with the shares of leading semiconductor producers Nvidia and AMD skyrocketing by nearly 200% and 80% respectively, as AI's demand for their diverse range of chips is exploding their revenue growth outlook.
Hence, the better-than-expected U.S. macroeconomic data, robust labor market, and solid Q2 earnings and consumer sentiment have shown the resiliency of the U.S economy against the hawkish stance of the Federal Reserve and the surging interest rates to curb inflation, especially Core inflation which excludes volatile energy and food prices.
In this context, tech-heavy Nasdaq Composite closed out its biggest first-half gain since 1983, surging 31.7% https://www.cnbc.com/2023/07/02/stock-market-today-live-updates.html, while the S&P 500 jumped 15.9% for its best first half since 2019, with Dow Jones Industrial Average lagging by only 3.8% gains during the period.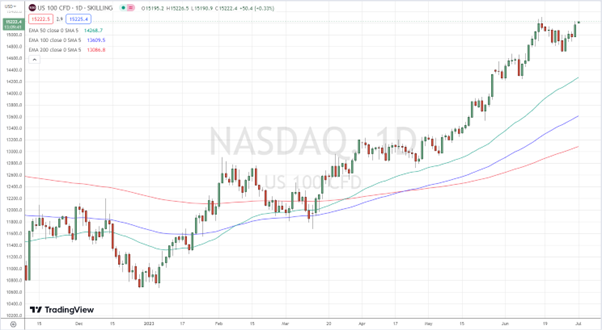 Nasdaq Composite, Daily chart
Nasdaq gained 6.6% in June and nearly 13% in Q2, while S&P 500 gained 6.5% in June for its best monthly performance since October, and over 8% in Q2, for a third straight quarter of gains and its biggest quarterly advance since the fourth quarter of 2021.
Following Wall Street's tech rally, Japan's tech-heavy Nikkei 225 index has been another stellar performer this year, surging 16% in dollar terms, or 26% in yen terms, setting it up for its best year in a decade.
Important Information: This communication is marketing material. The views and opinions contained herein are those of the author(s) on this page, and may not necessarily represent views expressed or reflected in other Exclusive Capital communications, strategies or funds. This material is intended to be for information purposes only and is not intended as promotional material in any respect. The material is not intended as an offer or solicitation for the purchase or sale of any financial instrument.