US stocks hit all-time highs on Biden's win and Covid-19 vaccine hopes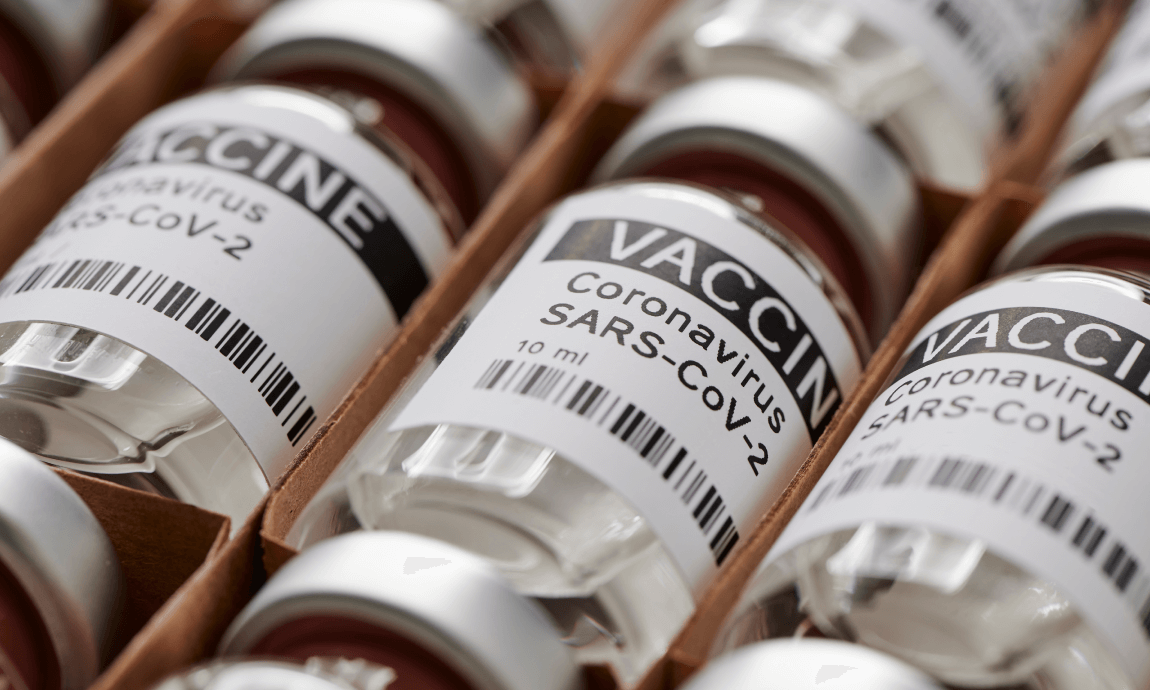 The US stock indices continue their post-election rally hitting fresh all-time highs as investors react to Democrat Joe Biden's win in the U.S presidential election race against Republican President Donald Trump together with the news that an experimental vaccine from Pfizer Inc found to be over 90% effective in preventing COVID-19.

Pfizer-BioNTech Vaccine:
Appetite for riskier assets such as stocks, crude oil and industrial metals increased on Monday after Pfizer Inc and BioNTech announced that their experimental vaccine was more than 90% effective in preventing COVID-19 based on initial data from a large study. This is a major victory in the fight against a pandemic that has killed over 1 million people, roiled the world's economy and upended daily life.
Pfizer and German partner BioNTech are the first drug makers to show successful data from a large-scale clinical trial of a coronavirus vaccine. The companies said they have so far found no serious safety concerns and expect to seek U.S. emergency use authorization later this month.

Market Reaction:
The post-election rally continues this week as the US futures implying an opening gain of 5%, responded on Biden's victory and positive news around Pfizer's experimental vaccine. European markets are tracking their global counterparts higher on Monday with the pan-European Stoxx 600 and German DAX climbing 5% and erasing lockdown losses.
Asia-Pacific stock markets closed with significant profits on Monday, with Nikkei 225 gaining 2.2% while Kospi, Aussie ASX 200 and Shanghai indices finished the day up by 1.8%.
Crude oil prices gained more than 7% with WTI crude rising above $40 per barrel while Brent climbed above $42 per barrel.
Safe haven assets such as Gold and Bonds suffered some major losses after vaccine announcement. Gold, Silver and Palladium lost more than 2%, while the US 10-year Treasury yields jumping from 0.81% to 0.85% currently as risk assets rally on the headlines above.
In the forex market, the US dollar weakened against major indices as the Biden administration could increase the fiscal and monetary stimulus and keep the interest rates near zero, devaluating the greenback. As a result, the DXY-dollars index dropped near 92.30, pushing the EUR/USD to 1.19, a two-month high. In addition, other riskier currencies were boosted form the risk appetite such as the Australian and New Zealand dollar, the Turkish Lira and Russian Ruble.

US Elections:
US equity indices gained more than 7% last week, posting their biggest election week gain since 1932. Market euphoria increased on investor expectations for more monetary and fiscal stimulus measures to support the pandemic-hit US economy. Investors believe that Biden could reduce the spread of COVID-19 as it reaches record high levels, killing more than 230.000 people in the country so far. In addition, market participants expect that a Biden administration could improve global trade with fewer economic conflicts and trade tariffs, especially with major business partners such as China and the European Union.
Meanwhile, investors have also cheered the failure of the so-called "blue wave" (Democrats to win the majority of both the Senate and the House). Markets favour a Democratic presidency and a Republican-controlled Senate. Biden's promising drastic policy changes such as tax hikes and significant investments in healthcare, education and infrastructure projects would be less likely to pass from a Senate controlled from the Republicans.
The Democrat candidate Biden claimed victory after he collected the 270 electoral college votes required for victory in the presidential race during the weekend by winning the states of Nevada and Pennsylvania. The call came four days after Election Day (Tuesday) amid close counts in other battleground states such as Michigan, Arizona, Georgia. However, Trump refused to accept the election results, launching lawsuits in many key states such as Michigan and Pennsylvania to recount the votes.
Important Information: This communication is marketing material. The views and opinions contained herein are those of the author(s) on this page, and may not necessarily represent views expressed or reflected in other Exclusive Capital communications, strategies or funds. This material is intended to be for information purposes only and is not intended as promotional material in any respect. The material is not intended as an offer or solicitation for the purchase or sale of any financial instrument.