Bitcoin tumbles 10% on concerns over FTX crypto exchange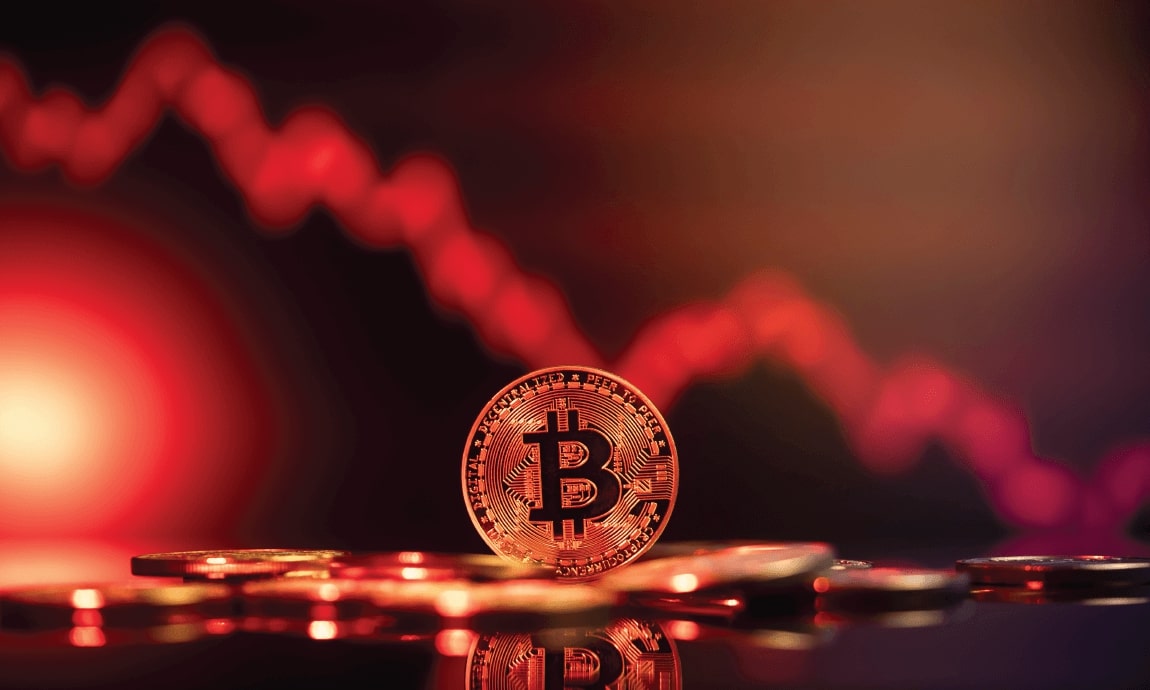 The crypto space has experienced an unexpected sharp selloff since Saturday, with Bitcoin and Ethereum losing more than 10% driven by a selloff in FTT coin, the native token of the crypto exchange FTX.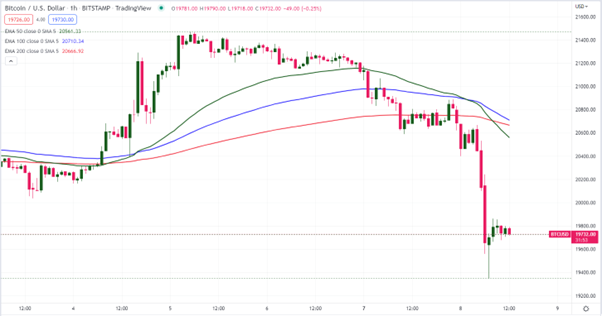 BTC/USD pair, 1-hour chart
Bitcoin, the biggest cryptocurrency by market value, fell as low as $19,300 on Tuesday morning, down 6%, posting its worst day in about two months, Ether, the next largest, fell 5% to $1,430, while the Solana tumbled over 15% to as low as $24 before rebounding to near $30 amid its connection to the FTX crypto exchange (Alameda is the largest holder of Solana).
Crypto stress is back once again after Terra/Luna's collapse:
FTT coin has lost over 27% since Saturday, currently trading in a range of $14-$17, after coming under selling pressure since Changpeng Zhao, the CEO of FTX's biggest rival Binance, said at the weekend that Binance will liquidate its entire holding of the FTT token in response to Coindesk's disclosures.
The price of FTT collapsed from the $26 range at the beginning of the month to the current level of $17 (intraday low of $14), after Coindesk published information last week suggesting FTT's price had been inflated by Alameda Research, a crypto investment firm affiliated to FTX.
CoinDesk's disclosure forced Binance to pull all its remaining funds from the FTX group (a $584 million transfer out of FTT), a process that will likely take several months according to Zhao, in response to the "unethical" massive, long positions from the FTX-linked Alameda hedge Fund in FTT.
The slump in FTT dragged down much of the crypto space with it amid fears that Alameda may be forced to liquidate its large holding of the major coins as it raises funds to defend FTT's price.
FTT had held around the $22 level for most of Monday after Alameda CEO Caroline Ellison had offered to buy all of Binance's FTT immediately at that level. According to Coindesk, Alameda's holdings of FTT already account for over one-third of its total assets of nearly $15 billion.
The slump below $22 overnight suggests that the pressure from investor redemptions was too great for Alameda and other market-makers in FTT to sustain that level.
The latest crypto stress reminds the collapse of the Terra/Luna ecosystem earlier in the year, which pushed investment platforms Celsius and Voyager Digital as well as hedge fund Three Arrows Capital into bankruptcy.
Binance's Zhao had drawn a direct parallel with that episode at the weekend, saying he was "learning" from it in cutting his FTT exposure.
Important Information: This communication is marketing material. The views and opinions contained herein are those of the author(s) on this page, and may not necessarily represent views expressed or reflected in other Exclusive Capital communications, strategies or funds. This material is intended to be for information purposes only and is not intended as promotional material in any respect. The material is not intended as an offer or solicitation for the purchase or sale of any financial instrument.