Canadian dollar jumps up to C$1,24 on surging commodity prices and solid economy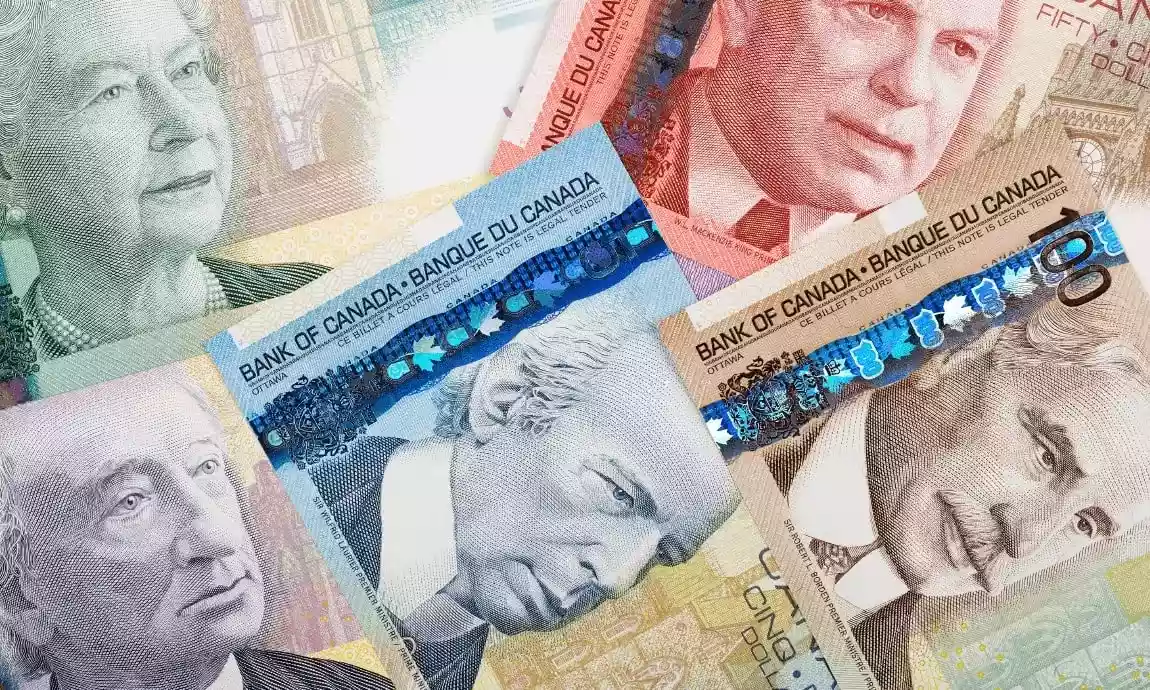 The commodity-linked Canadian dollar has been one of the few winners of the Russian invasion of Ukraine, adding more than 500 pips since the beginning of March against the U.S. dollar and other major peers, getting support from the soaring prices across the commodities complex and the better-than-expected economic recovery after the pandemic.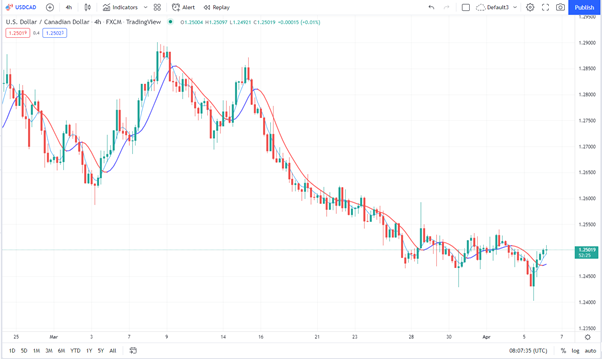 USD/CAD pair, 4-hour chart
The loonie appreciated to as high as C$1,24 to the greenback on Tuesday, April 05, touching its strongest level since November 10, 2021, before losing some steam after the hawkish comments from Fed's Governor Lael Brainard that she expects a combination of higher interest rates on dollar and a rapid balance sheet runoff to curb inflation.
Loonie boosts from higher commodities prices and economic strength:
Commodities prices have gained more than 20% since the start of the Russian invasion of Ukraine on February 24, 2022, and more than 30% since the beginning of the year, on growing concerns about supply disruptions in major raw materials such as crude oil, metals, natural gas, and grains amid the military operations and the economic sanctions to Russia to stop the war.
The higher commodities prices and the ongoing geopolitical tensions in the Middle East and Ukraine benefit the Canadian dollar together with the other commodities-linked currencies such as Australia and New Zealand dollars since they keep fuelling supply concerns at a time of demand for commodities ramp up from the pandemic.
Brent crude climbed to as high as $140/b on March 07, 2022, before the retreat to near $105/b, while copper, iron ore, nickel, palladium, gold, silver, aluminium, and grains hit multi-year highs on fears for supply shortfalls.
Loonie has also gotten support from the solid economic growth in Canada as the real GDP expanded by 0,8% MoM in February, and it has also been 1% above its pre-pandemic levels. On top of that, canadian data showed that exports rose 2.8% in February to a record high, driven mostly by energy products, including crude oil and natural gas.
Furthermore, forex traders jumped into Loonie as the Bank of Canada is expected to hike rates by 50 basis points at the April 13 monetary meeting.
Important Information: This communication is marketing material. The views and opinions contained herein are those of the author(s) on this page, and may not necessarily represent views expressed or reflected in other Exclusive Capital communications, strategies or funds. This material is intended to be for information purposes only and is not intended as promotional material in any respect. The material is not intended as an offer or solicitation for the purchase or sale of any financial instrument.