Commodity currencies hit multi-month highs on surging energies and metals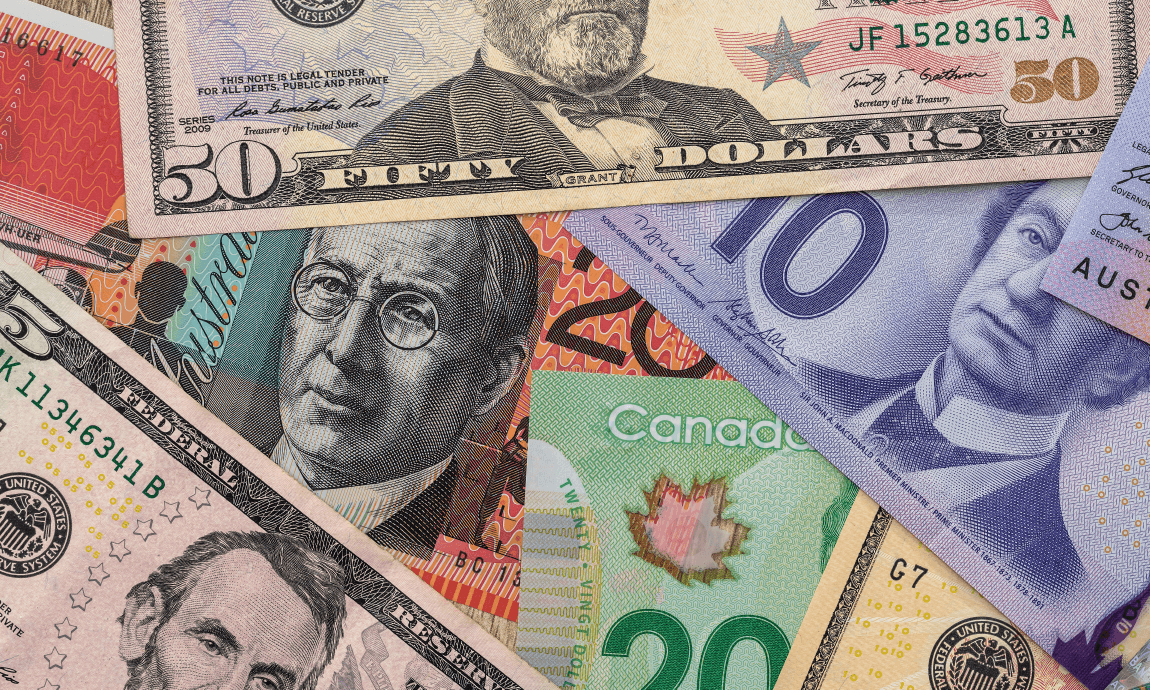 The top three commodity currencies Australian, Canadian, and New Zealand dollars have reached levels that haven't been seen since early July, as energy and base metal prices hit their highest levels in many years, while major peers such as the U.S dollar, Japanese Yen and Euro have dropped to monthly lows.
The currencies of top commodity exporters usually enjoy support from the market's expectations for additional gains in the price of major energy commodities such as crude oil, coal, and natural gas, together with gains in top construction and manufacturing commodities such as copper, iron ore, aluminium, and others.
Commodities rally across the board in 2021:
Crude oil prices continue their bullish upward momentum with the price of Brent crude breaking above $86/b, while the U.S-based WTI oil re-approached $85/b resistance level after 7 years, amid strong global demand for petroleum products as economies reopen after the pandemic-led lockdowns, while the market remains well undersupplied.
On top of that, the major industrial metals have hit multi-year highs, with the price of Copper rallying towards $4,80/lb, Aluminum hit $3,200/t level on robust demand and supply disruptions, while the price of Iron Ore climbed to $220/t before retreating towards $120/t.
Commodity currencies outperform major peers:
Based on the bullish market dynamics, the Canadian dollar soared to as high as C$1.23 per U.S. dollar on October 21, posting a four-month high following the higher-than-expected Canadian inflation data and the surging energy and metal prices.
The major Antipodeans currencies Australian and New Zealand dollars have also rallied towards 4-month highs following the soaring crude oil, coal, copper, and agricultural commodities prices, while investors increased bets as they expect their central banks to start hiking interest rates in 2022 to tackle the inflationary pressure.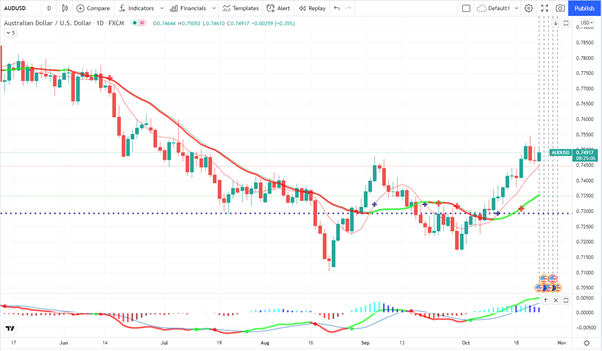 AUD/USD pair, Daily chart
Aussie soared to $0,75 against the U.S dollar from the lows of $0,715 during September and ¥85,15 to Japanese Yen, while the Kiwi reclaimed $0,72 and ¥82 respectively.
Dollar weakness boosts commodity currencies:
The recent softness of the U.S dollar is also benefiting the commodity currencies since most of the commodities are denominated in the U.S dollar, making them cheaper for foreign buyers in case of dollar weakness.
The "DXI" the U.S dollar index against six major peers fell to as low as 93,50 on Monday morning, its lowest level since late September, as investors weigh the effect of inflation on the relative pace of looming rate hikes.
Important Information: This communication is marketing material. The views and opinions contained herein are those of the author(s) on this page, and may not necessarily represent views expressed or reflected in other Exclusive Capital communications, strategies or funds. This material is intended to be for information purposes only and is not intended as promotional material in any respect. The material is not intended as an offer or solicitation for the purchase or sale of any financial instrument.