Euro recovers above $1,01 as ECB raises key rates by 75 bps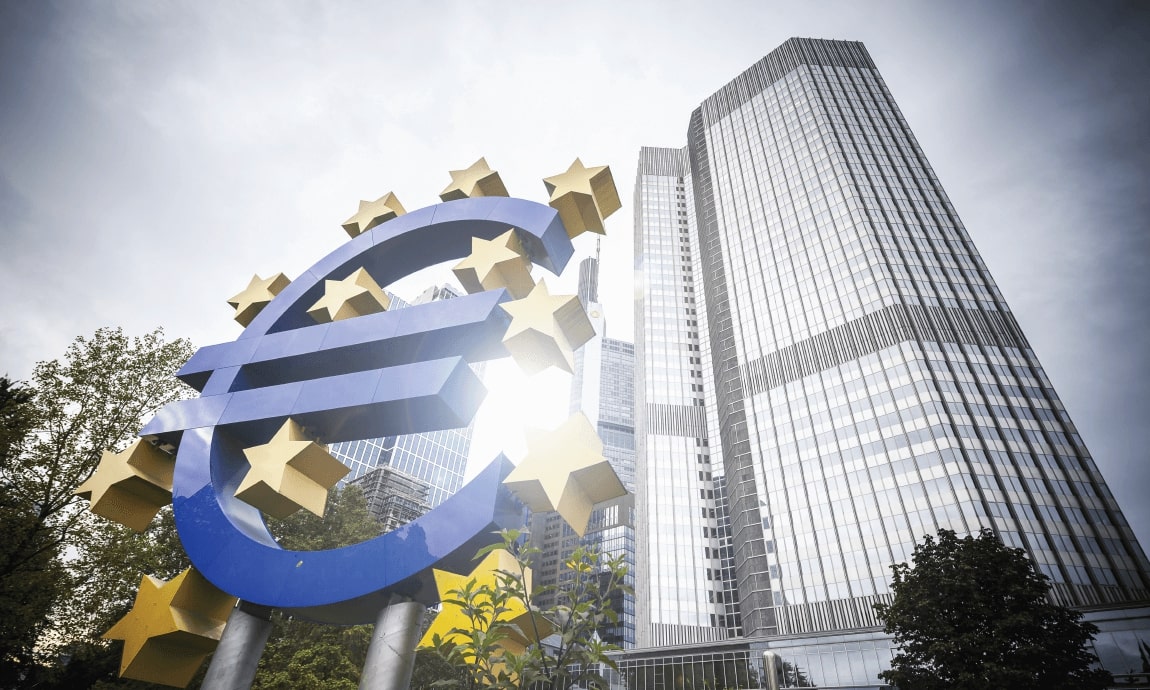 The common currency extended recent gains by 1% on Friday morning, breaking above the $1,01 level following the decision by the European Central Bank to proceed yesterday with a historic interest rate hike by 75 bps to curb the record-high inflation of 9,1% in the Eurozone.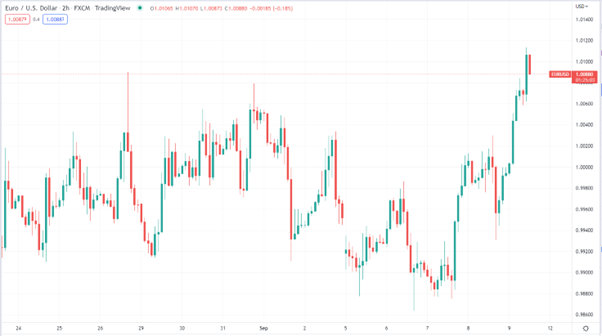 EUR/USD pair, 2-hour chart
Hawkish ECB lifts Euro above $1 parity:
Euro climbed back above the $1 parity level to the dollar yesterday, after hitting a 20-year low of 0.9863 on Tuesday, September 06, getting support from the new hawkish monetary policy stance by ECB to fight inflation which rose to 9,1% in August.
European Central Bank on Thursday afternoon announced a 75-basis points rise in its three official interest rates, taking its benchmark deposit rate to 0.75%, the refinancing rate to 1.25%, while the overnight lending rate rose to 1.50%, which ends the period of negative interest rates.
The ECB issued a statement after the rate decision saying that it expects to raise rates over the next policy meetings towards levels that will reduce demand in the real economy and bring down the inflation to the ECB's 2% medium-term target from the current 9,1%.
Hence, the ECB now expects the Eurozone economy to grow only 0.9% in 2023 before accelerating again to 1.9% as it returns to its pre-pandemic trend level, with ECB's Chair Lagarde saying the bank doesn't expect a recession, but only an economic slowdown in the next six months.
On top of that, the German Deutsche Bank said this morning that it expects the European Central Bank to deliver another 75-bps supersized interest rate hike in October since the rates are far away from levels appropriate for getting inflation down to 2% of ECB's target.
Important Information: This communication is marketing material. The views and opinions contained herein are those of the author(s) on this page, and may not necessarily represent views expressed or reflected in other Exclusive Capital communications, strategies or funds. This material is intended to be for information purposes only and is not intended as promotional material in any respect. The material is not intended as an offer or solicitation for the purchase or sale of any financial instrument.