A recession like no other

While the verdict pertaining to a US recession is still out, with analysts and economists championing for both outcomes, there is one very important observation to make.
If the US does go into recession (the most likely scenario at this point) it will be a recession like no other.
The charts below come from the WSJ with data courtesy of JP Morgan.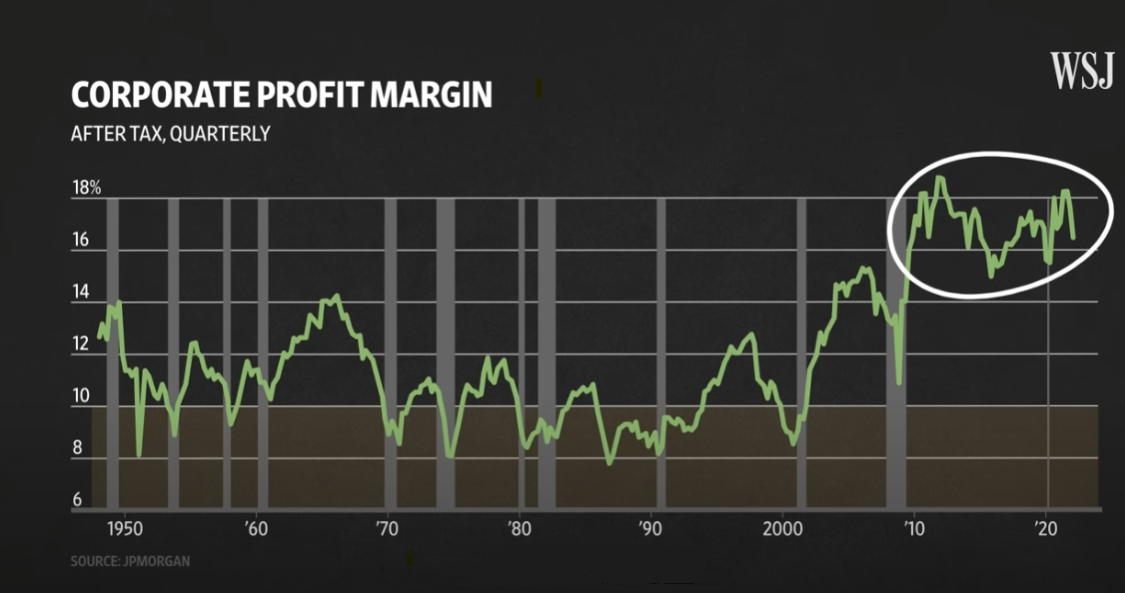 First of all, if corporate America enters a recession, it will do so with record after tax corporate margins. Usually margins fall during a recession, but until now we are still hovering in record territory. While there will likely be downward revisions to both EPS and margins, until now it feels any revision will be minuscule.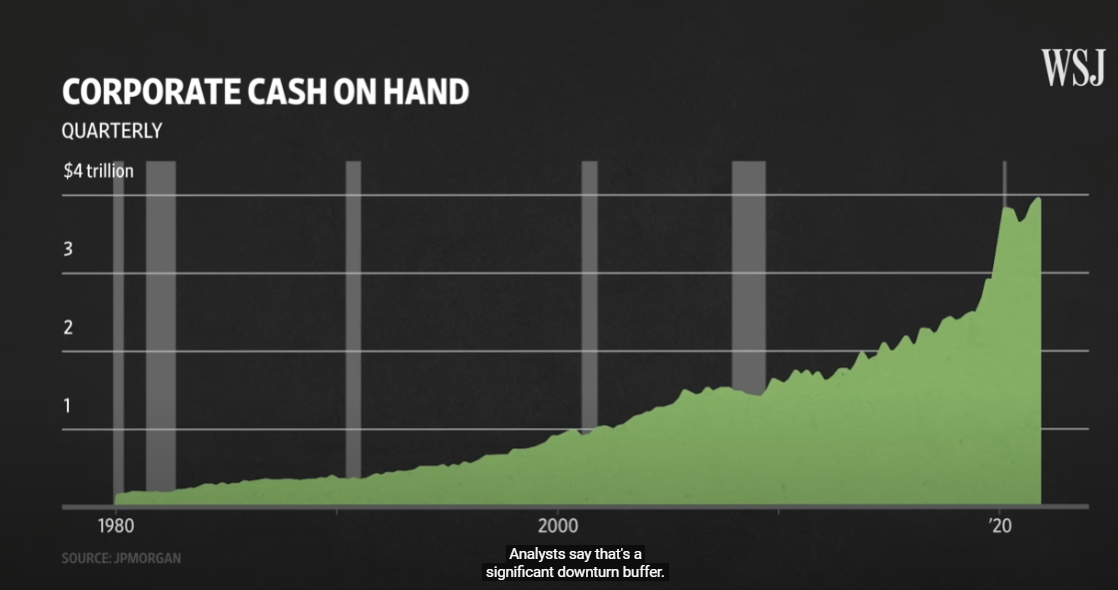 The second interesting thing about this recession, if confirmed, is that corporate America will enter it with record cash on hand. This might mean one of several things.
First, corporate America will probably not lay off people as in other recessions. On the one hand they have the money to pay for excess labor, and on the other, companies are still searching for labor, so keeping people on the payroll you don't need is probably preferable to letting them go and then trying to find them again once the recession (if confirmed) is over.
Something else the above charts might mean, is that there is a good possibility markets will rally, if earnings are not revised downward. Let's remember that markets have fallen to a large degree because of the Fed's bulling. So, if the Fed backs off because of lower inflation prints in the near future (something that I think will happen soon), then we might see a sharp rise in equities.
Whatever the outcome, the takeaway is that if a recession does happen, it will be the weirdest recession in US and global history. Furthermore, any deviation from the Fed's current interest rate trajectory (meaning a halt or a reversal in policy), might spark a strong rally in equities.
Important Information: This communication is marketing material. The views and opinions contained herein are those of the author(s) on this page, and may not necessarily represent views expressed or reflected in other Exclusive Capital communications, strategies or funds. This material is intended to be for information purposes only and is not intended as promotional material in any respect. The material is not intended as an offer or solicitation for the purchase or sale of any financial instrument.