Proud sponsor of Skeet Shooting 2019 Youth Champion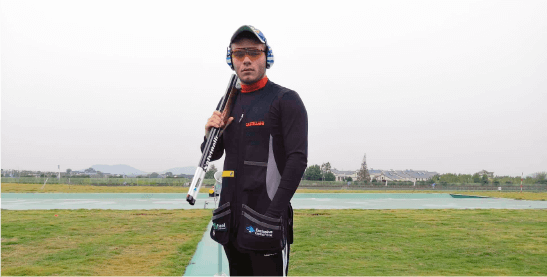 We would like to congratulate the young Cypriot athlete Petros Englezoudis on having a great athletic year and becoming a Youth Champion in Skeet Shooting 2019.
Previous year has been a fortunate year for Petros as he has accomplished most of his goals set at the beginning of his athletic season. As Petros said in his statement for "Hunt & Shoot" magazine: "In the two major overseas matches at the World Championships I was able to achieve a high score in the race, qualify for the final and take the fourth place. Also, in the Pan-European Championship I had managed to get a hight result, qualify for the final and get the bronze medal for Cyprus. At the same time for another year I was able to become the 2019 Youth Champion in Skeet Shooting."
Supporting young talents is an important part of Exclusive Capital's social responsibility policy, and we wish for the New Year to bring Petros and other athletes a good deal of luck and desired results.
Important Information: This communication is marketing material. The views and opinions contained herein are those of the author(s) on this page, and may not necessarily represent views expressed or reflected in other Exclusive Capital communications, strategies or funds. This material is intended to be for information purposes only and is not intended as promotional material in any respect. The material is not intended as an offer or solicitation for the purchase or sale of any financial instrument.