Crypto market surpasses $3 Trillion market cap as Bitcoin and Ether hit fresh records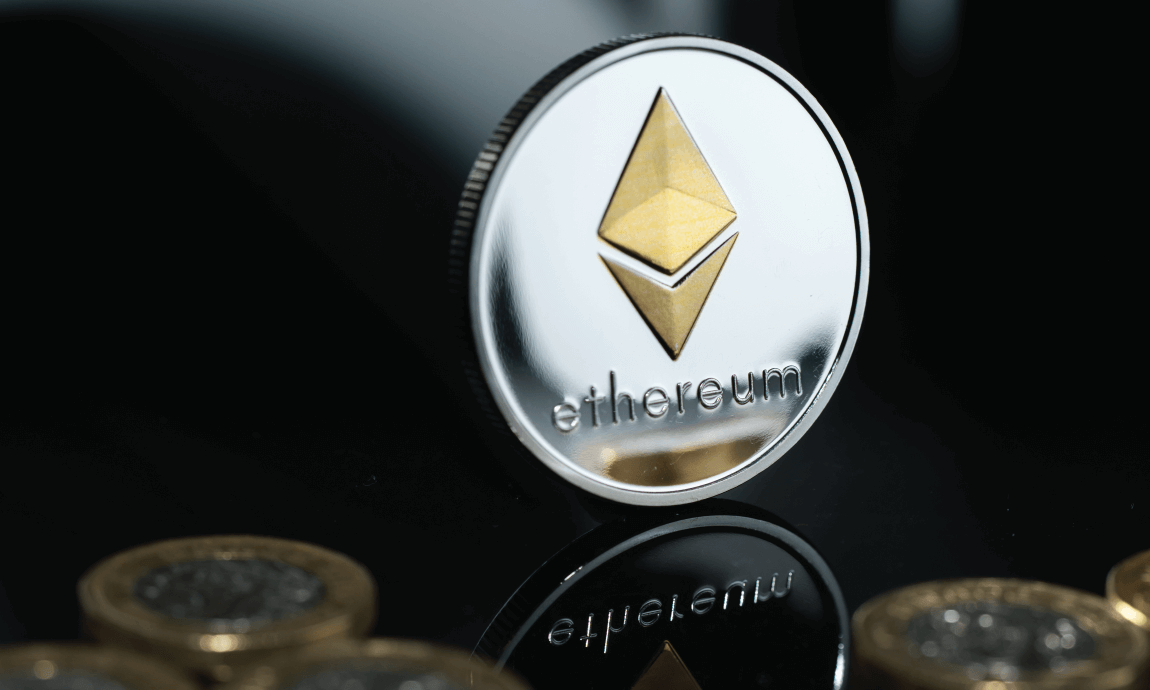 The cryptocurrency market is now worth $3,1 Trillion since the world's leading digital currencies Bitcoin and Ether posted fresh all-time highs of $68.500 and $4,840 respectively during Tuesday's early trading hours, getting support from the ongoing bullish crypto momentum, the inflation fears, and the first-ever approval of Bitcoin-backed ETFs by SEC which will help the cryptocurrency and blockchain technology from a mainstream adoption.
Fresh record highs:
The world's largest crypto asset Bitcoin posted a fresh record high of $68,500 this morning, pushing its market cap above $1,280 Trillion, nearly 42% of the total crypto market valuation. Analysts from JP Morgan predict that Bitcoin could rally as high as $146,000 in the long term as it competes with gold as an "alternative" currency and inflation hedged asset.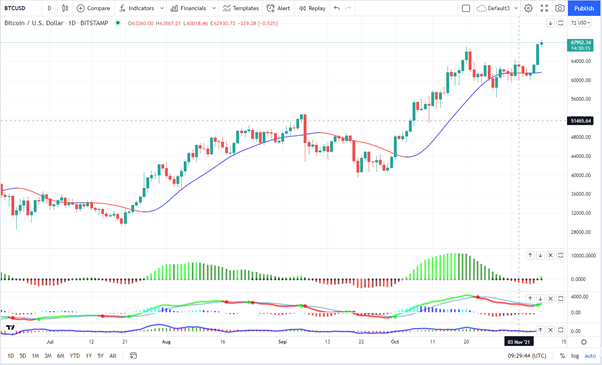 BTC/USD, Daily chart
Investors turned bullish on the leading digital coin after the approval of the first-ever exchange-traded funds (ETF) backed by Bitcoin futures by the U.S. Securities and Exchange Commission (SEC) few weeks ago, a move likely to open the path to wider investments from institutional investors in the crypto ecosystem.
While Bitcoin naturally draws headlines for being the benchmark, Ethereum is one of the superstars in terms of performance. The price of Ether, which is the digital coin of Ethereum's Blockchain, broke above the $4,800 mark this morning for the first time, heading to the psychological resistance level of $5,000.
Following the wider crypto rally and ongoing flows in the crypto ecosystem, other smaller digital assets or products have hit fresh records as well.
Solana surged to as high as $260, ten times higher than it was trading just 3 months ago in early August, while BITO, the ProShares Bitcoin Strategy ETF, which launched on October 19, 2021, and tracks bitcoin futures contracts pegged to the future price of the cryptocurrency, rose 8% on Monday to near record highs.
$3 Trillion valuation:
The total crypto market has grown over 600% from $400 billion as of early November 2020, to $3,1 trillion on Tuesday, November 09, 2021.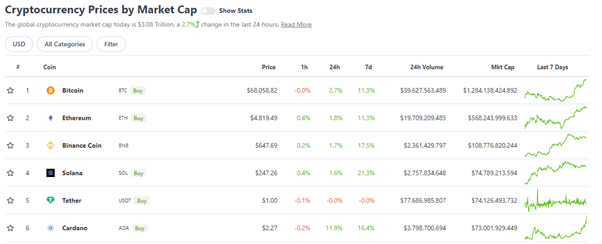 Source: Coingecko
Bitcoin is the world's largest cryptocurrency by market capitalization of $1,280 Trillion, whereas Ether, is the second largest with a market cap of $560 billion, followed by Binance Coin with $110 b, Solana and Tether with $75 billion each, and Cardano with $60 billion.
Binance Coin and Solana have added more than 20% in the past seven days, while Bitcoin, Ether, and Cardano gained approx. 11%.
Important Information: This communication is marketing material. The views and opinions contained herein are those of the author(s) on this page, and may not necessarily represent views expressed or reflected in other Exclusive Capital communications, strategies or funds. This material is intended to be for information purposes only and is not intended as promotional material in any respect. The material is not intended as an offer or solicitation for the purchase or sale of any financial instrument.