Brent crude rises to $86/b as traders weigh SPR sales and Russian output cut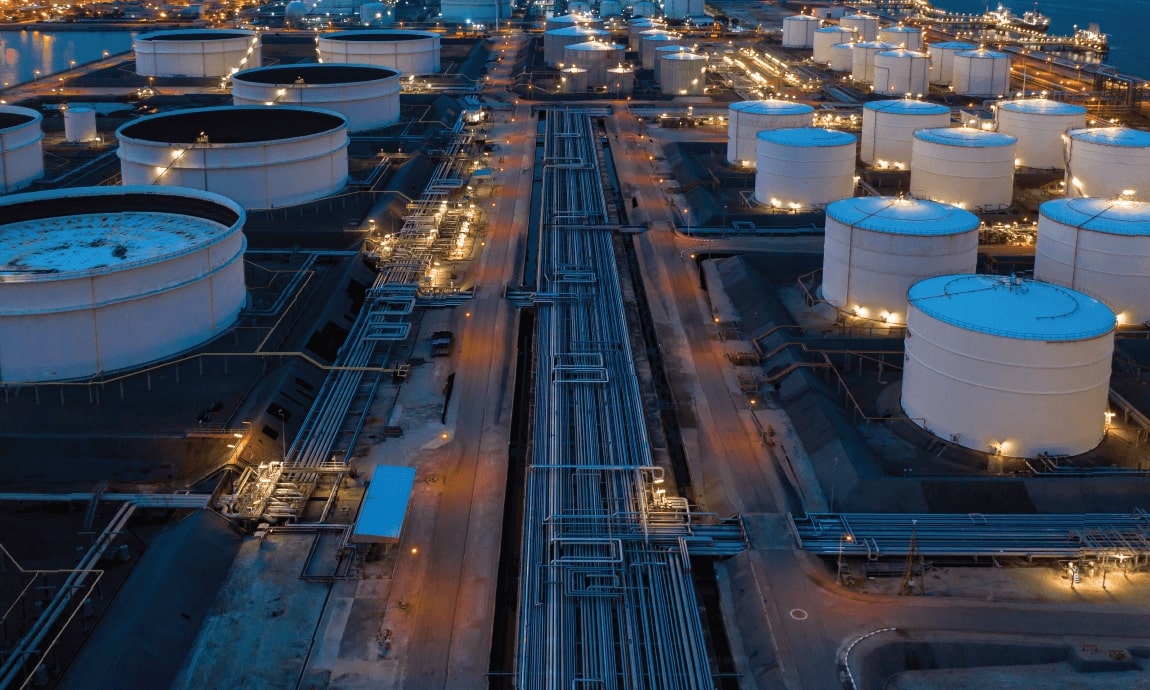 Both Brent and WTI crude oil prices trade to near monthly highs of $86/b and $80/b respectively, as energy traders weighed the impact of Friday's 500,000 bpd Russian output cut decision together with the U.S. administration's announcement to release further crude oil from its Strategic Petroleum Reserve (SPR).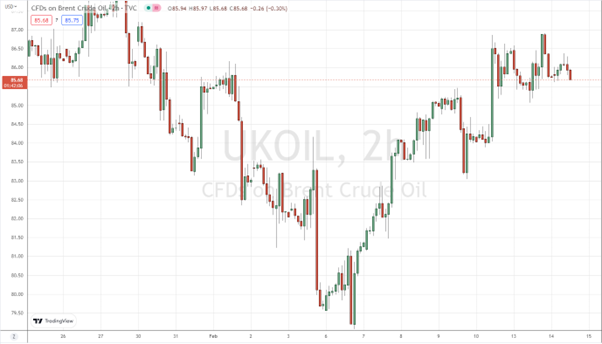 Brent crude oil, 2-hour chart
The U.S. Department of Energy (DOE) announced on Monday that it would sell a further 26 million barrels of oil from the SPR following a record sale of 180 million barrels in 2022 to balance the tight oil market and hit skyrocketing gasoline prices.
The SPR currently stands at 372M barrels - its lowest level since 1983. The latest release is due for bidding on February 28 and is set for delivery between April and June.
The additional SPR sale has temporarily paused last week's crude oil rally, which saw the price of Brent bouncing off monthly lows of $79/b to as high as $87/b, or up 8% in a week, driven by Russian output cut, optimism over fuel demand recovery in China, and a falling dollar.
Russia, the world's third-largest oil producer, said on Friday that it would cut crude production in March by 500,000 barrels per day (bpd), or about 5% of output, in retaliation against western oil curbs on its energy exports that were imposed in response to the Ukraine war.
Since Russia has been over-exporting crude oil with deep discounts to finance its war against Ukraine, the 500,000 bpd output cut would bring the country back in line with its OPEC+ quota, after the oil alliance agreed to a 2 million bpd cut in October 2022.
Oil prices got further support last week following the fall of the U.S. dollar to a seven-month low against major currencies, making the dollar-denominated crude oil prices less expensive for buyers with other currencies.
Important Information: This communication is marketing material. The views and opinions contained herein are those of the author(s) on this page, and may not necessarily represent views expressed or reflected in other Exclusive Capital communications, strategies or funds. This material is intended to be for information purposes only and is not intended as promotional material in any respect. The material is not intended as an offer or solicitation for the purchase or sale of any financial instrument.