Brent oil extends gains over $78/b on OPEC+ supply cuts and a weaker dollar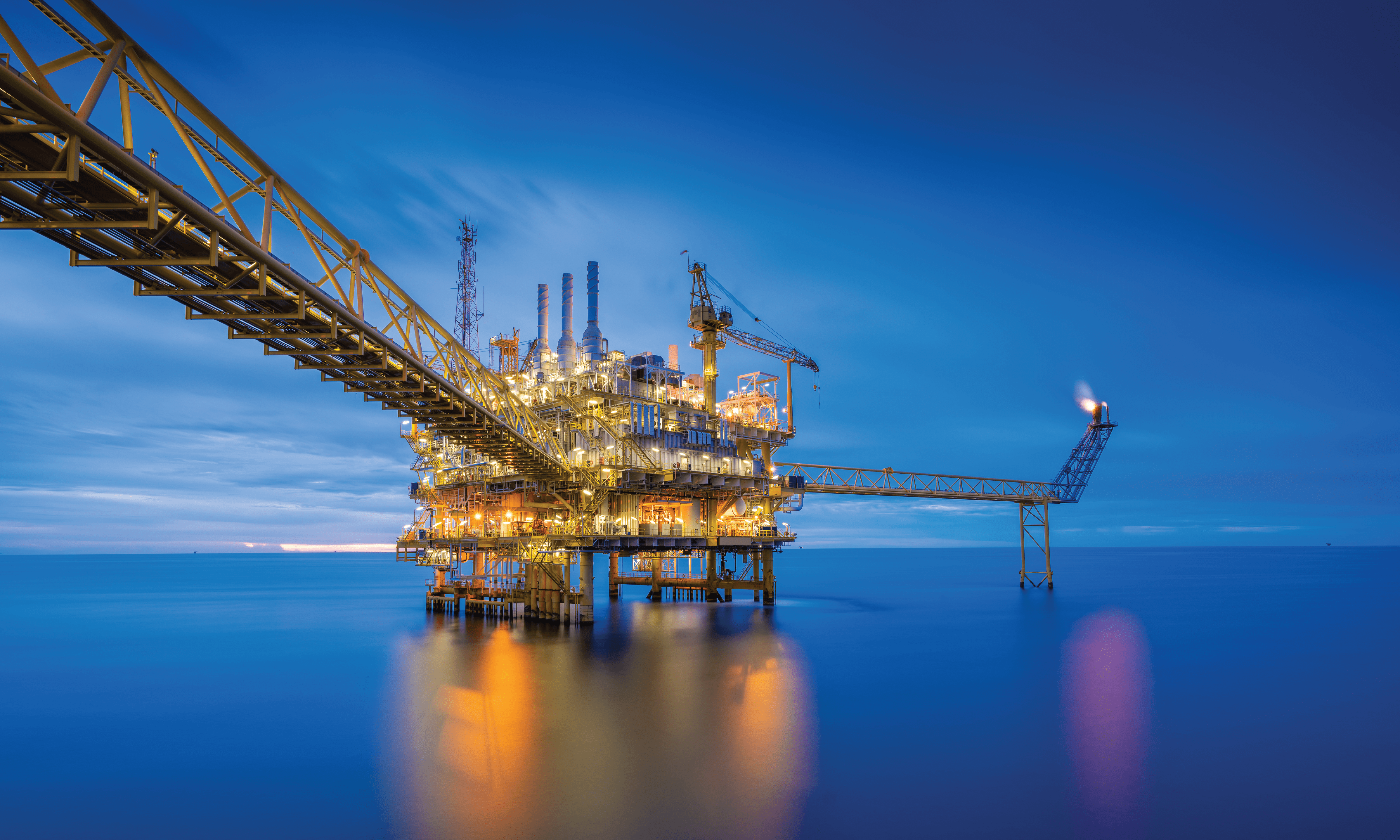 Both Brent and WTI crude oil prices have rebounded nearly 10% since bottoming at the end of June given the supply cuts by the world's biggest oil exporters Saudi Arabia and Russia and a falling U.S. dollar.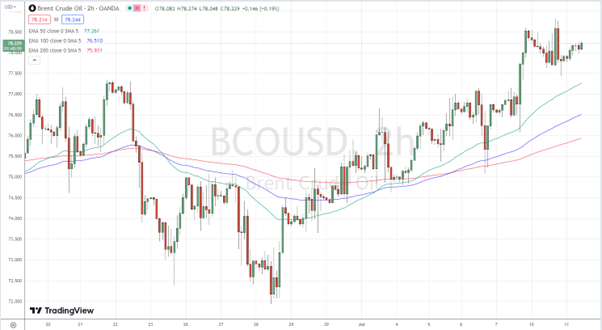 Brent crude oil, 2-hour chart
The price of Brent has jumped above the key $78/b resistance level for the first time since late May, managing to recover some losses after bottoming twice at $72 in June on recession fears and higher interest rates, while WTI has also climbed to a five-week high of $73.50/b, bouncing off June's lows of $67/b.
OPEC+ supply cuts lift oil prices:
July's 10% crude oil rally was supported by voluntary supply cuts from Saudi Arabia and Russia- the world's biggest oil exporters and de facto leaders of the OPEC+ producers group alliance.
Saudi Arabia, the world's biggest crude exporter, said last week that it would extend its voluntary output cut of 1 million barrels per day (bpd) at least to August, while Russia and Algeria volunteered to lower their August output and export levels by 500,000 bpd and 20,000 bpd, respectively.
https://www.reuters.com/business/energy/saudi-arabia-will-extend-voluntary-cut-1-million-bpd-august-spa-2023-07-03/
The fresh supply cuts amount to 1.5% of global supply and bring the total reductions by the OPEC+ group to around 5.16 million barrels per day (bpd), or about 5% of global oil demand, limiting the downside in crude oil prices as OPEC+ keeps global supplies tight.
OPEC+, which pumps around 40% of the world's crude oil, already has in place cuts of 3.66 million bpd, amounting to 3.6% of global demand, including 2 million bpd agreed last year and voluntary cuts of 1.66 million bpd agreed in April and extended to December 2024, in the face of flagging prices and lower petroleum demand growth, especially from recession-hit China.
Oil prices get support from a weaker dollar:
The depreciation of the U.S. dollar in July has given a boost to dollar-denominated crude oil prices, making them cheaper for holders of other currencies, which often boosts demand for petroleum products.
DXY-U.S. dollar index hit a fresh two-month low of 101.70 on Monday on the increasing likelihood of no further U.S. interest rate hikes beyond July, which it has already priced in by investors.
Despite expectations for further interest rate hikes by the three main global central banks of Federal Reserve, European Central Bank, and Bank of England to bring down persistent inflation, energy investors took comfort from indications the officials also think the current monetary policy tightening cycle was getting close to an end for the year, adding a floor on the falling crude oil prices at the end of June.
Important Information: This communication is marketing material. The views and opinions contained herein are those of the author(s) on this page, and may not necessarily represent views expressed or reflected in other Exclusive Capital communications, strategies or funds. This material is intended to be for information purposes only and is not intended as promotional material in any respect. The material is not intended as an offer or solicitation for the purchase or sale of any financial instrument.