Brent oil slipped to $91.50/b on diplomatic efforts to contain the Mideast crisis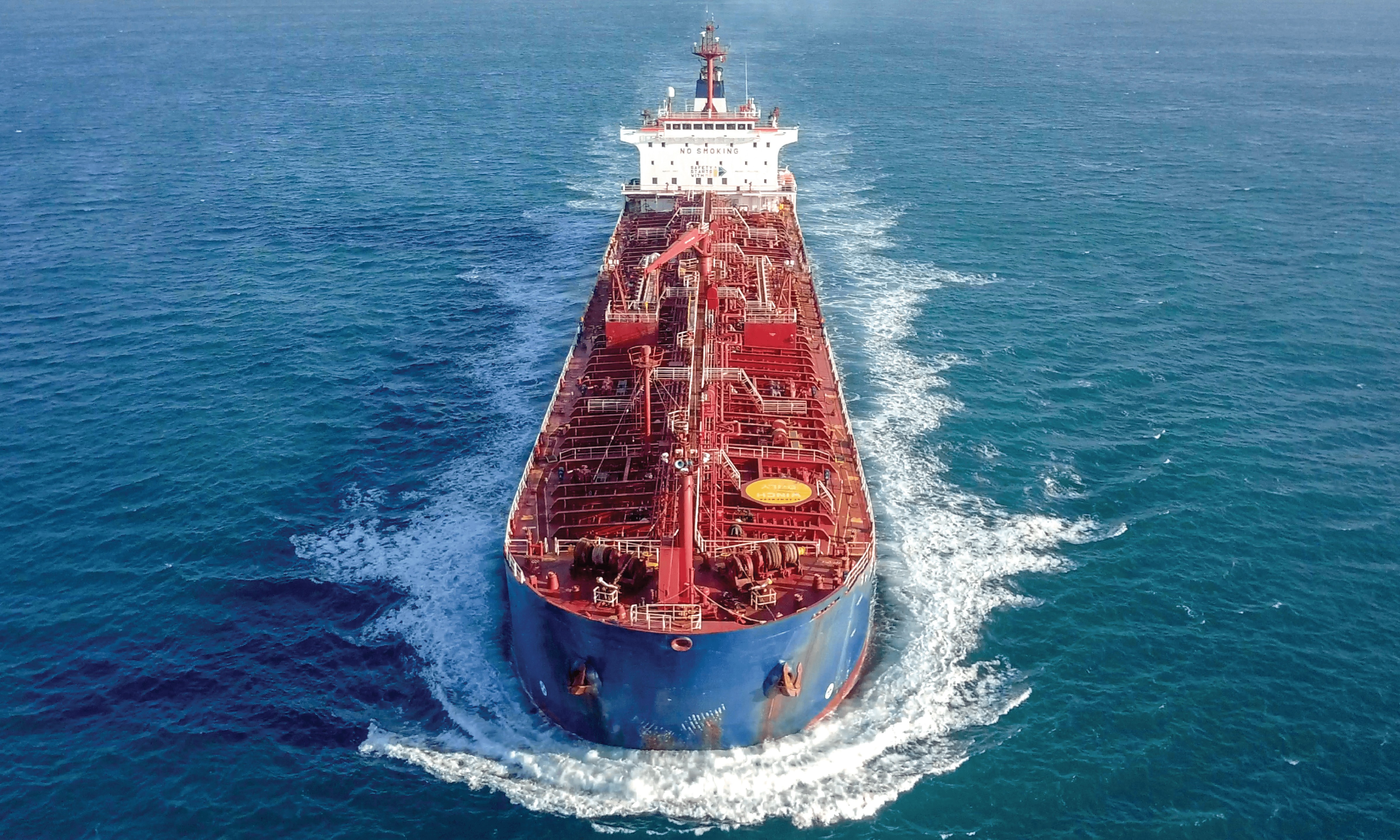 Crude oil prices kicked off the first trading session of the week on left footing as concerns softened over the weekend that the conflict in the Middle East would escalate, as Israel held off on its ground invasion of Gaza amid diplomatic efforts to secure the release of more hostages.
Energy traders turned bearish on the crude oil by taking some profits out of the market after two weeks of gains. Brent has advanced about 8% to as high as $94/b since Hamas's Oct. 7 attack on Israel on concerns the conflict could drag in Lebanon via Hezbollah, and the oil-rich Iran, with the potential disruption of oil supplies via Strait of Hormuz in the Persian Gulf.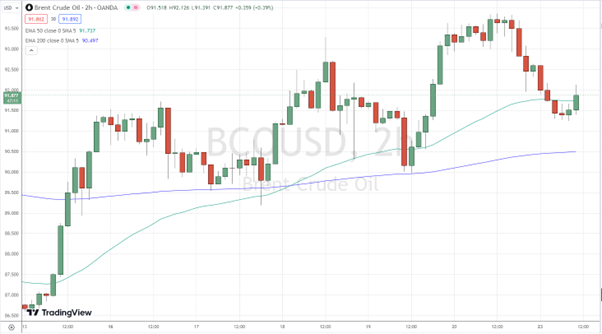 Brent crude oil, 2-hour chart
Following the news that the Palestine-linked Hamas released the first two hostages during the weekend, traders have started to wind back some of last week's haven bids on crude oil and gold.
The ongoing diplomatic effort to contain the conflict, the release of the first two hostages, and the aid that started to trickle through Egypt's border with Gaza at the weekend, are leading to hopes the Israeli-Palestinian crisis could de-escalate without engulfing the rest of the Middle East region and disrupting oil supplies.
Aid convoys started to arrive in the Gaza Strip from Egypt over the weekend, despite the ongoing Israel airstrikes on Gaza and Hezbollah-controlled territories in Lebanon.
In this context, Brent crude oil slipped to $91.50/b, or 1.2% down on Monday morning, losing over 3% since topping last week at around $94/b, while the WTI also dropped by over 1% towards $87/b.
Despite the recent losses in crude oil prices, traders remain concerned about potential supply disruption if the Israel-Hamas war grows into a wider confrontation in the Middle East, the world's biggest oil-supplying region.
Important Information: This communication is marketing material. The views and opinions contained herein are those of the author(s) on this page, and may not necessarily represent views expressed or reflected in other Exclusive Capital communications, strategies or funds. This material is intended to be for information purposes only and is not intended as promotional material in any respect. The material is not intended as an offer or solicitation for the purchase or sale of any financial instrument.